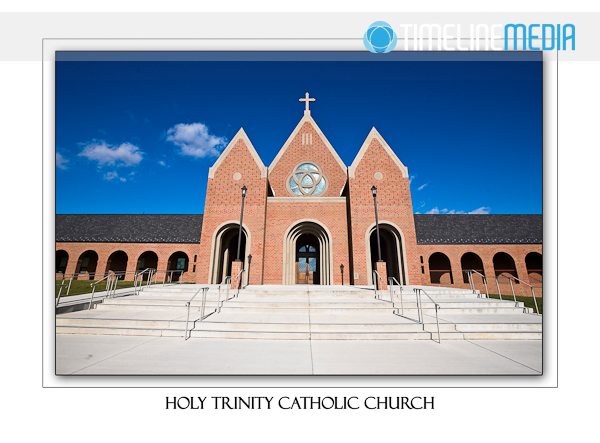 Last year, I photographed two weddings at the beautiful Holy Trinity Catholic Church building in Gainesville, VA. Father Peffley is frequently on the guest list at many Filipino parties and services at my old parish in Woodbridge. So, I offered to take pictures of their new building. Soon after, I am in the building scouting photography angles. On this occasion, he allowed me take amazingly detailed photographs of the empty sanctuary, fixtures, and stained-glass windows.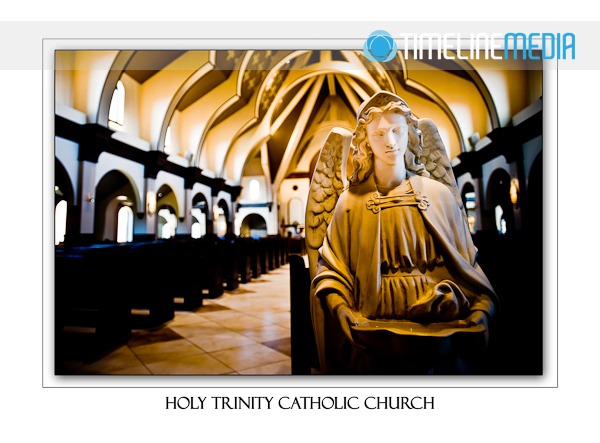 Some of these have been made into postcards that are available in their gift shop. For this project, I collaborated with a local print shot to produce the cards. Please support this parish by purchasing some!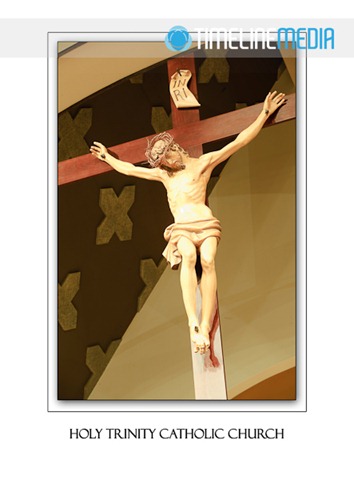 For those looking to get married, they have detailed information on their comprehensive website. For photographers covering weddings, more details from the venue is always preferable. Although things will be busy on a wedding day, review the rules beforehand!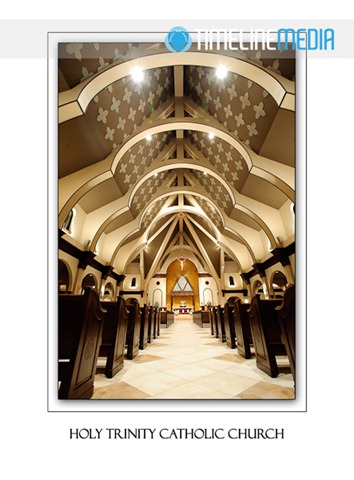 The stained-glass windows were created at the Dixon Studio in Staunton, VA especially for Holy Trinity. On viewing, these windows create a modern take on ancient themes of art and craft. The windows transmit beautiful colors into the building. Dixon will install the last of the windows soon. When they completed, I hope to complete the photographs of all the windows soon!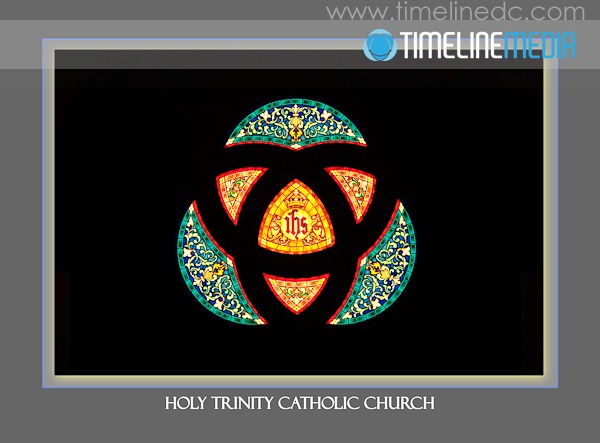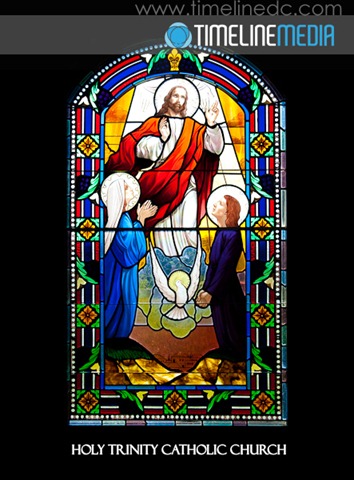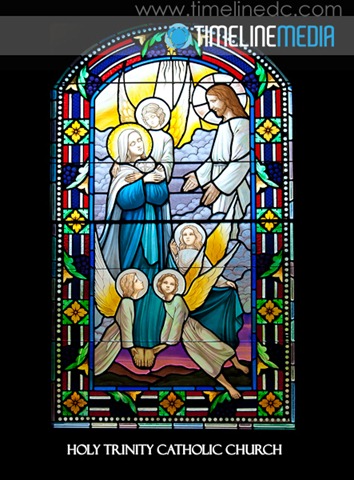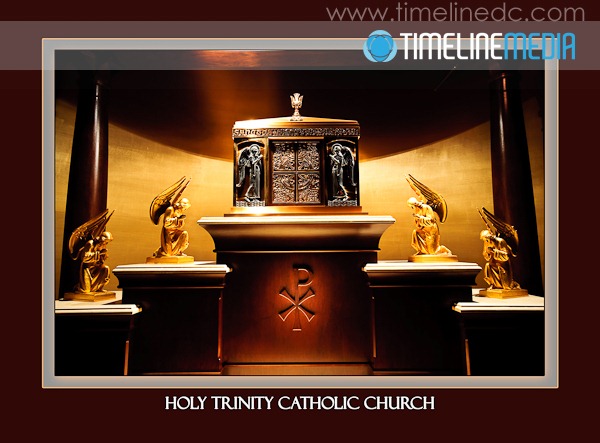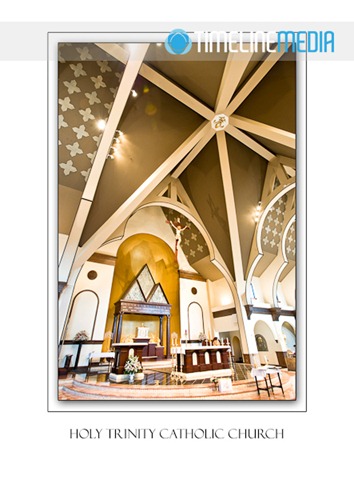 Overall, it is a beautiful place to get married. Additionally, there are many places nearby for bridal portraits, and fun shots with your entire bridal party. Thanks again to Fr. Peffley for giving me the opportunity!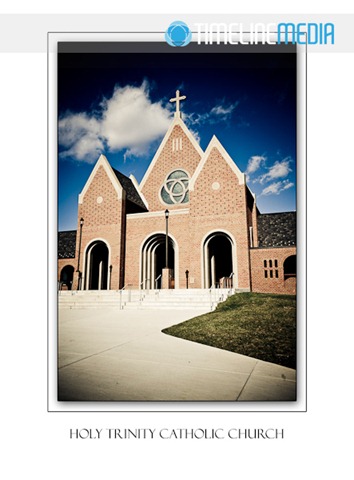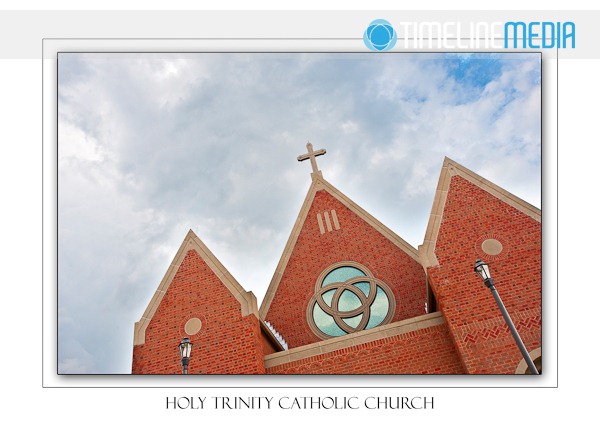 TimeLine Media – www.timelinedc.com
703-864-8208