Updating Wall Art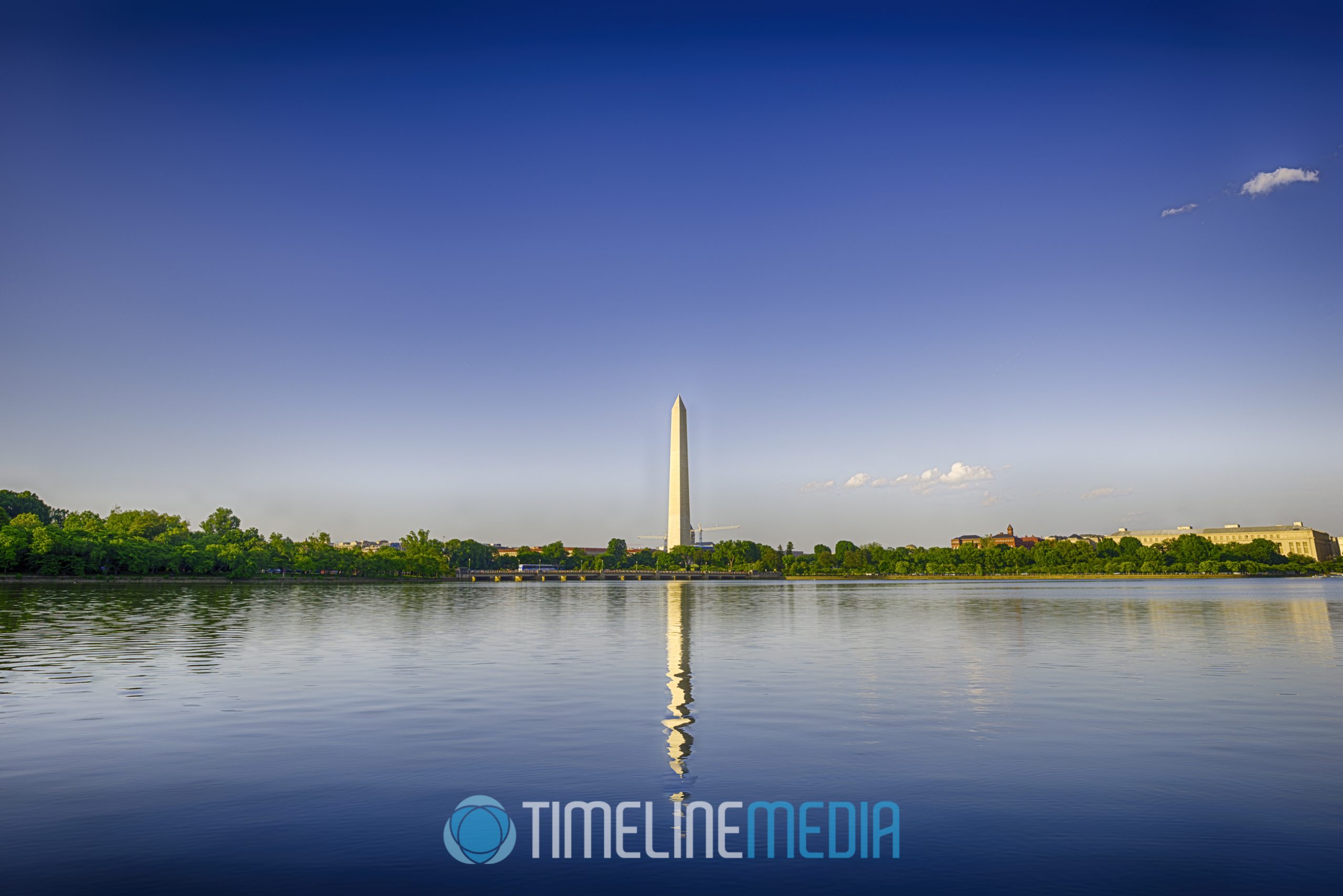 Last May, I went to downtown Washington, DC to get photos of the Washington Monument. We are updating a wall art collection in one room. For that reason, I thought about grouping photos of DC monuments would fit nicely.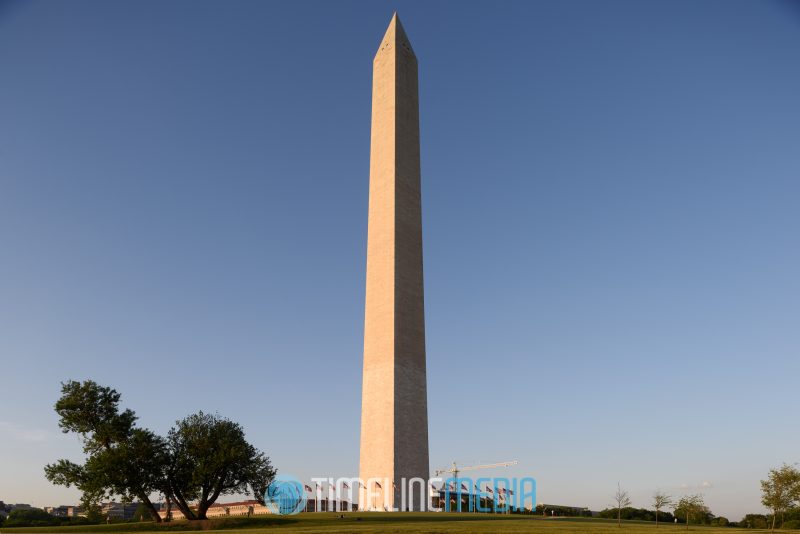 Now that I had an idea of what I wanted to create, I set out to make the photos on a clear evening. This time of day is ideal for what I was looking for. I did not want a late evening, or nighttime shot, but the middle of the day would not have the dimension I was looking to have on the monument. When the sun gets lower in the horizon, the shadows will be a little less harsh overall.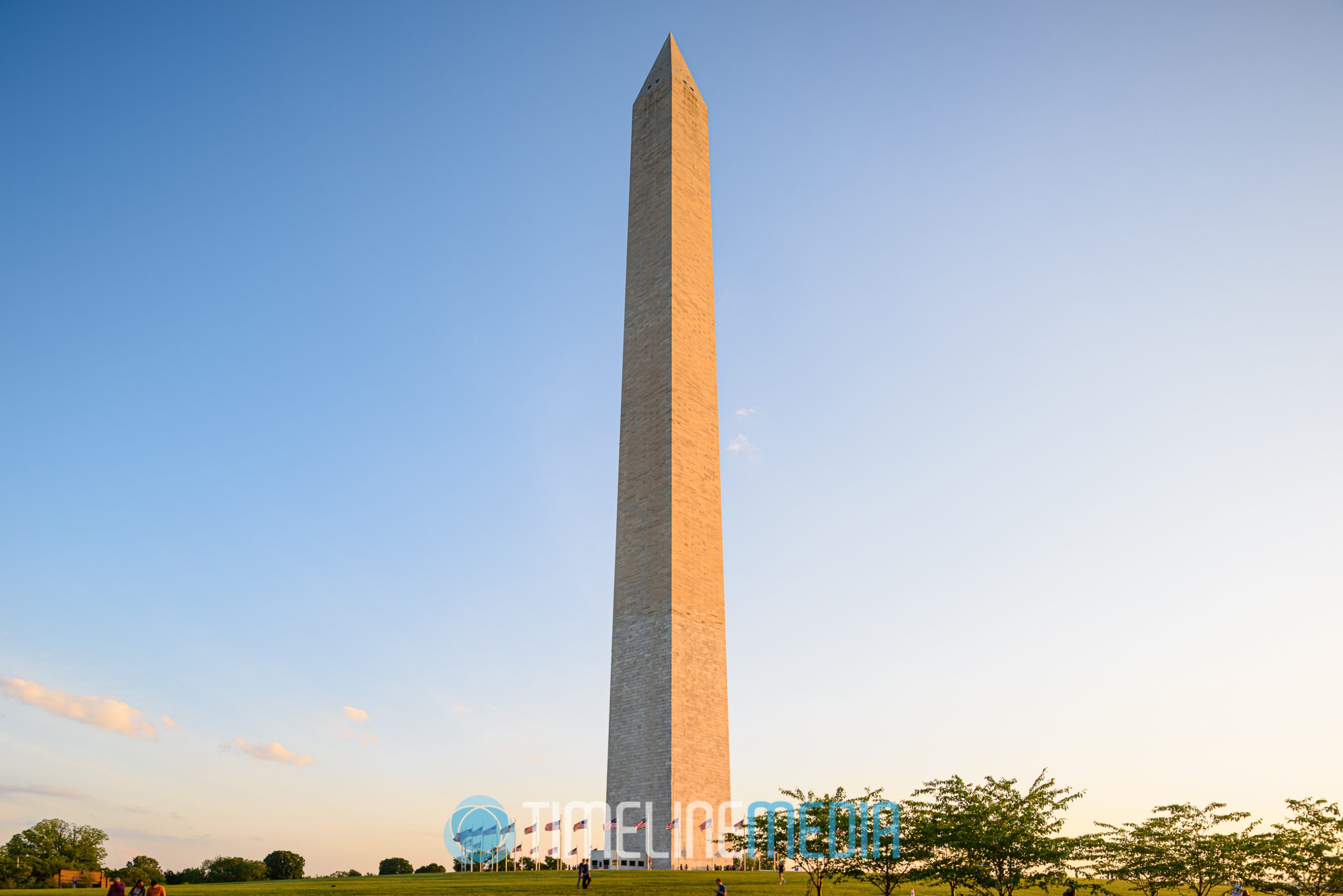 For these photos, I used the 24mm PC-E F/3.5D tilt shift lens. This is one of the sharpest lenses I have in my bag. Secondly, the shift function of the lens helped to correct the 'falling away' look of the very tall Washington Monument. As can be seen in the comparison photos, the straightened version is more accurate, and a different perspective than from the ground vantage point that you see.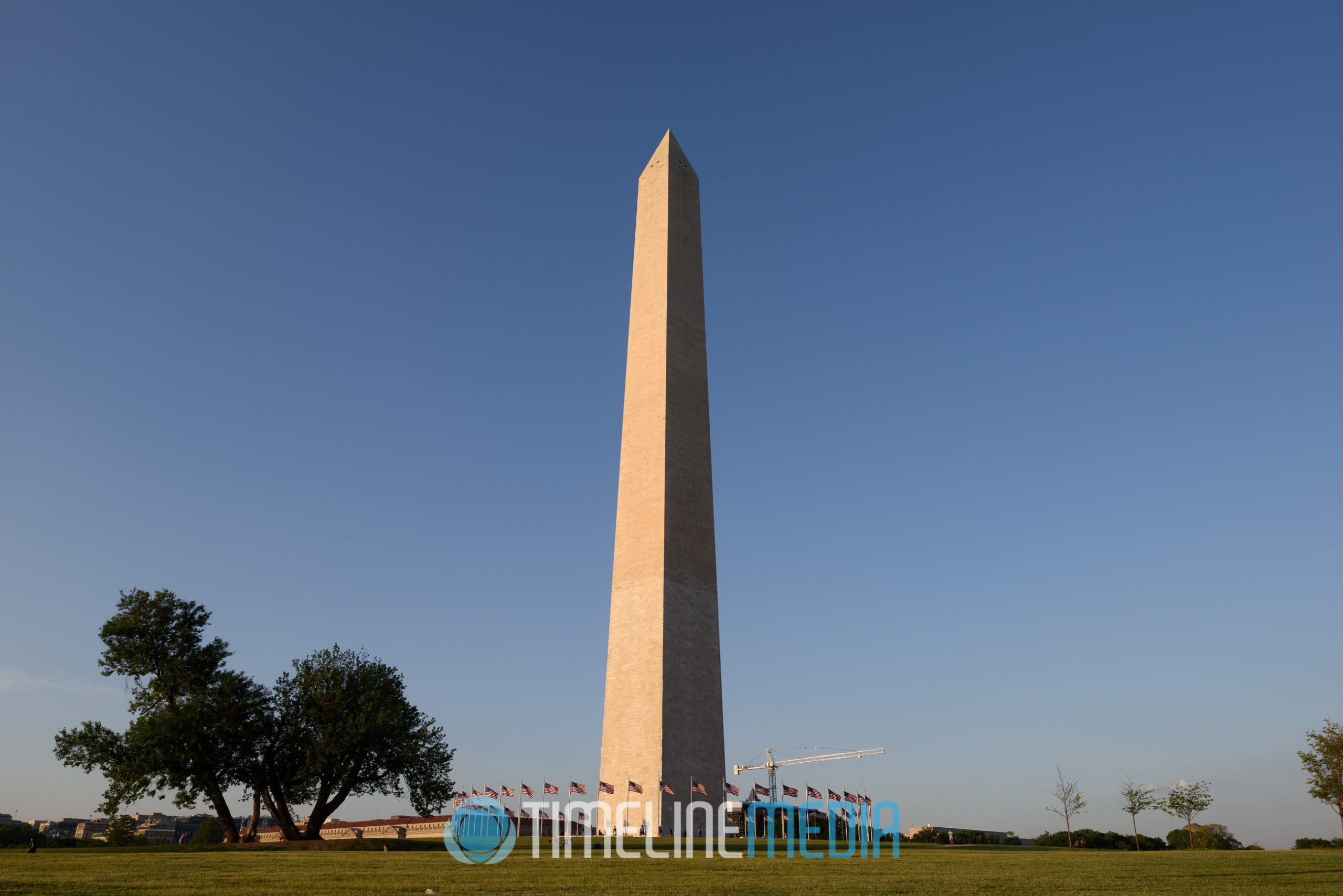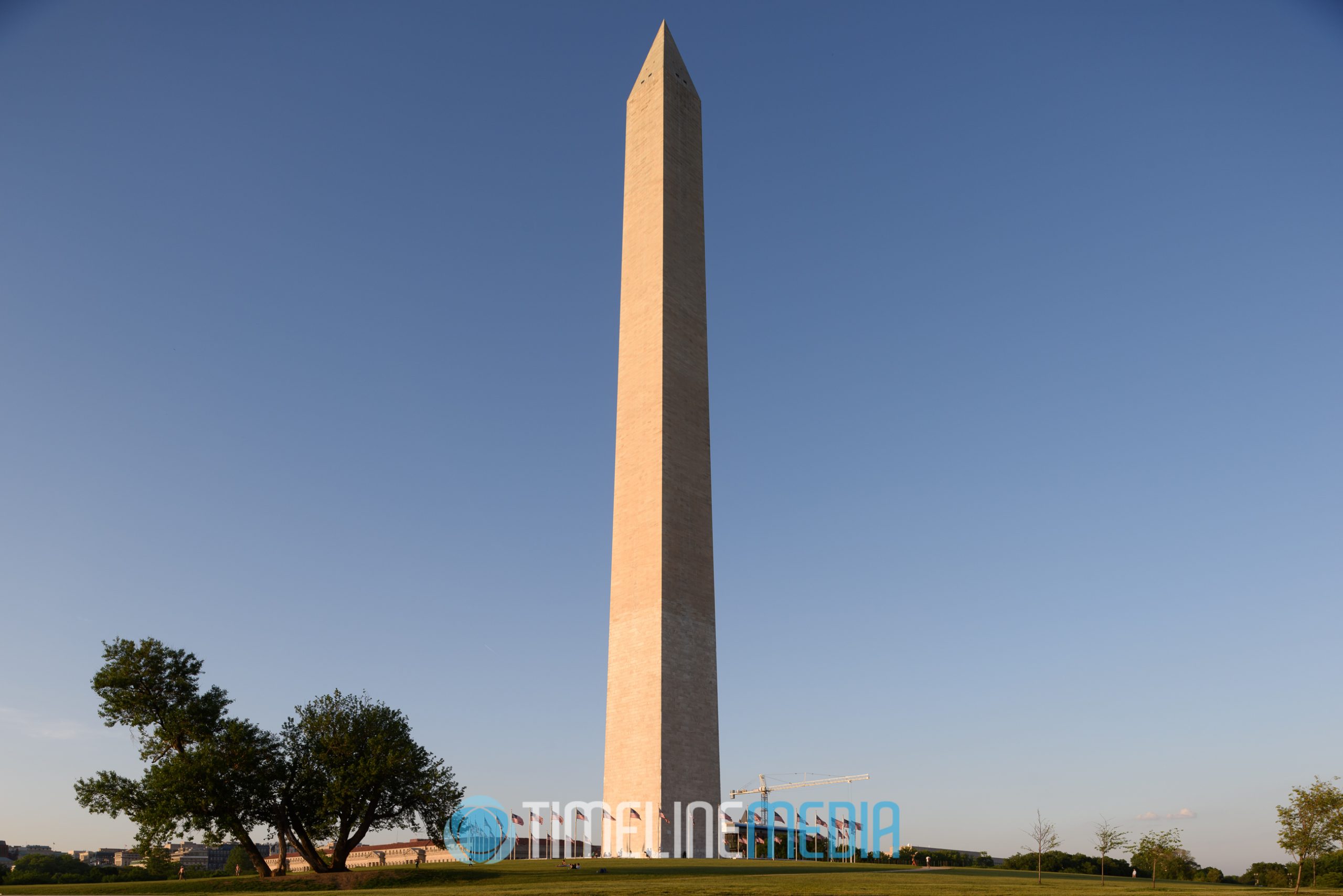 Washington Monument Print
Once I had the settings of the camera dialed in, I moved around the base of the monument. Sometimes the placement of the trees at the bottom surrounding park was distracting. In another case, the construction cranes from a museum going up near the monument was distracting. Finally, I just decided to shoot, and remove the crane out of the print in software for my final selection. It was a successful exercise to gain experience with a lens, and to shoot for a specific purpose.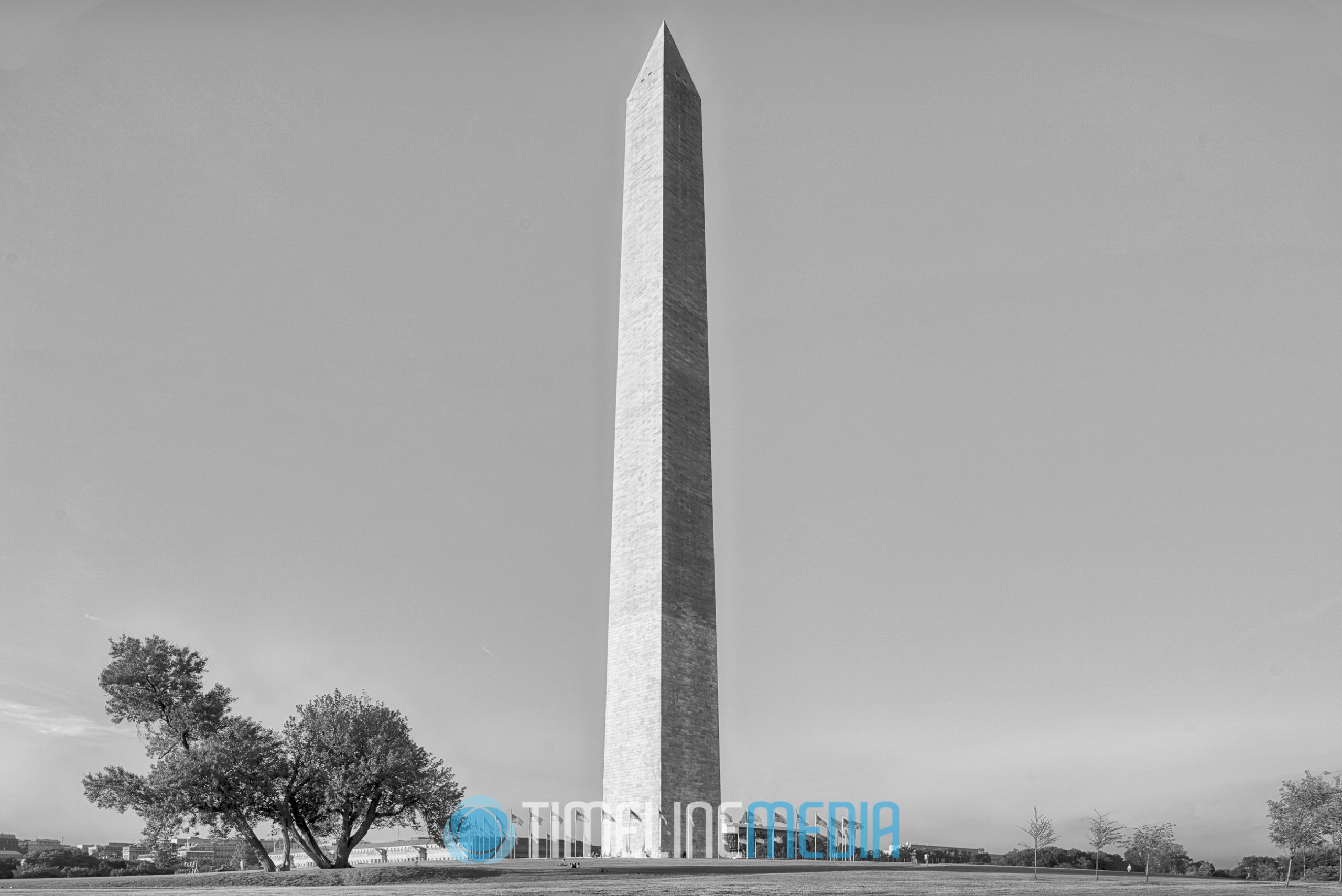 TimeLine Media – www.timelinedc.com
703-864-8208