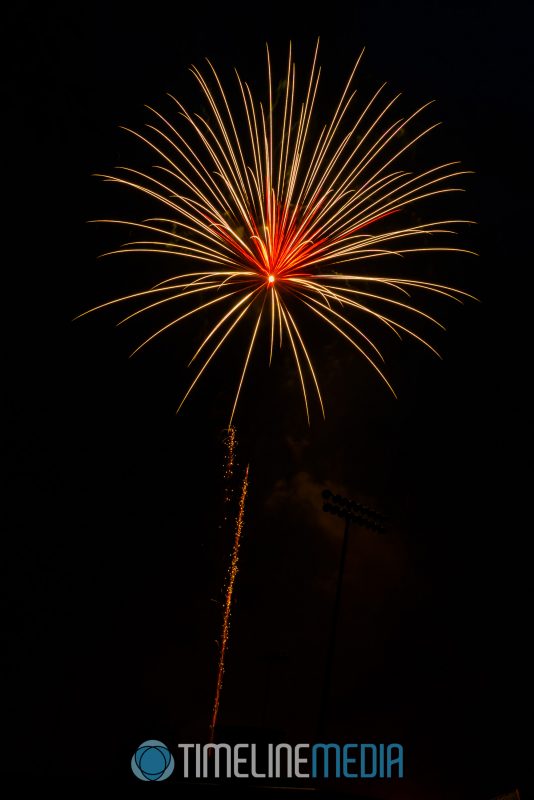 Falls Church, Virginia
If you follow any photography blogs, they probably have a post of 'Fireworks Photo Tips' this week. Obviously, this site is focused on photos, so here is my take! Firstly, I enjoy watching fireworks shows. Since it is both an audio, and visual experience, I do not want to spend the entire night concentrating on photos. Thus, I make my setup flexible for me to both capture images while enjoying the show live. As can be seen in the following photo, this is my setup: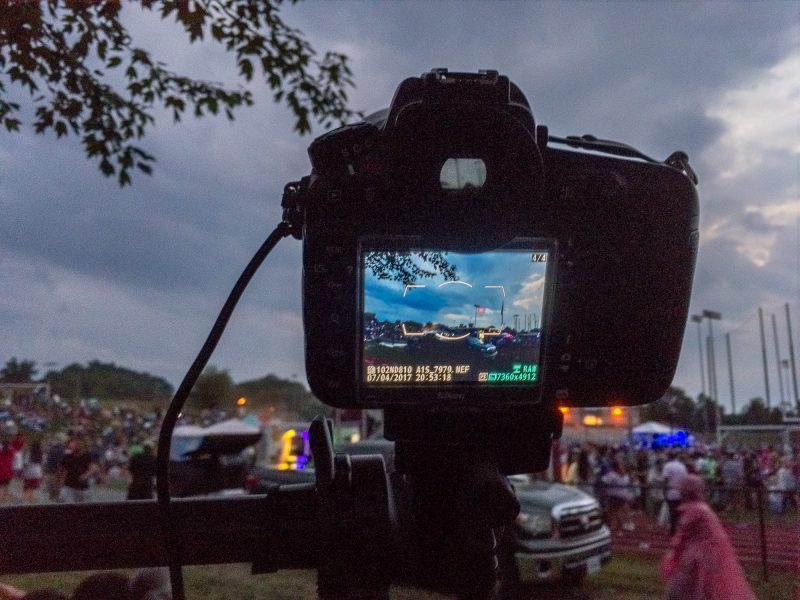 At this time, I mounted the camera on a tripod with a 24mm wide-angle lens. Additionally, I installed a remote release so that I could open the shutter without having my hand on the camera. This is the small cord coming out of the left of the camera body. For camera settings, I have the shutter speed set on 'bulb'. When you have the camera in this mode, you can control when the shutter opens and closes by pressing on the remote release.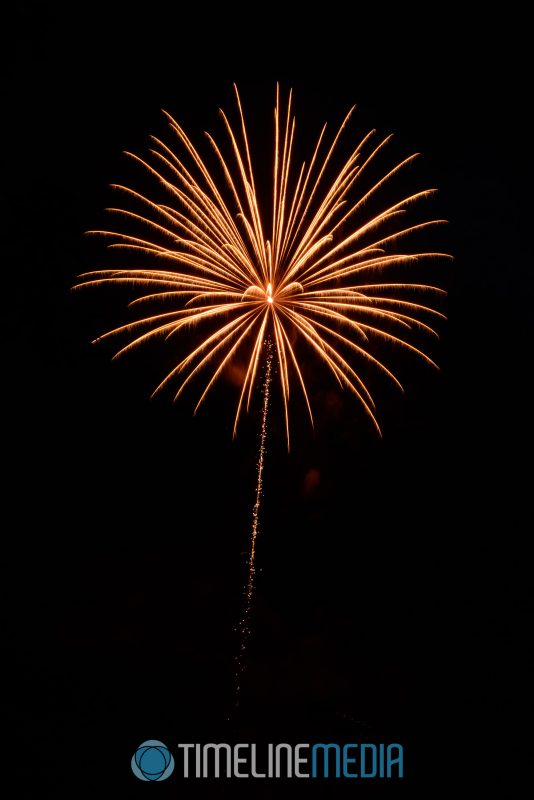 With this in mind, I point the camera in the direction of where I think the fireworks will be exploding overhead. With the wide angle lens, there is a good chance that I will get the fireworks in the frame. Moreover, in your post-processing application, you can crop to a nice composition later. Since the backgrounds are dark and the subjects are just streaks of light, these files can handle a lot of cropping.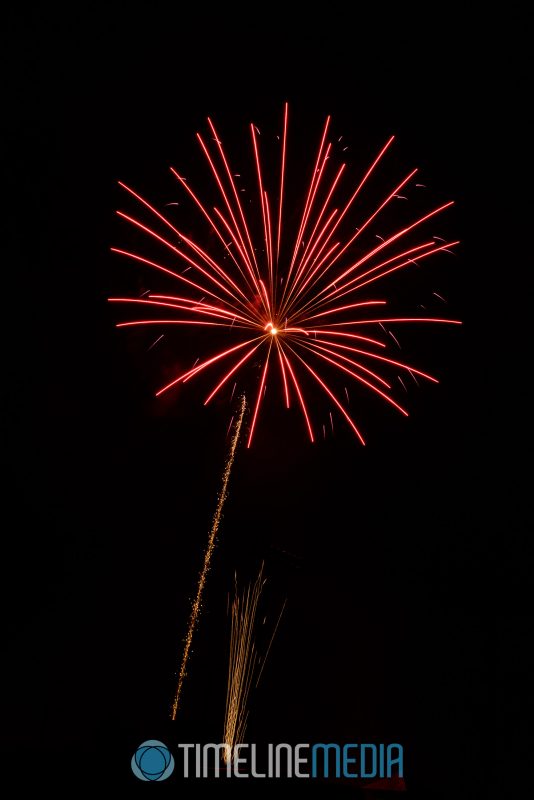 When I see the firework shot into the sky, I press the remote to open the shutter. Soon after the brightest flash, I close the shutter again to capture the full explosion. You will likely have to spot check during the show to see a result. However, don't take too long! Adjust your timing quickly so you can go back to watching the show at the same time. Happy 4th!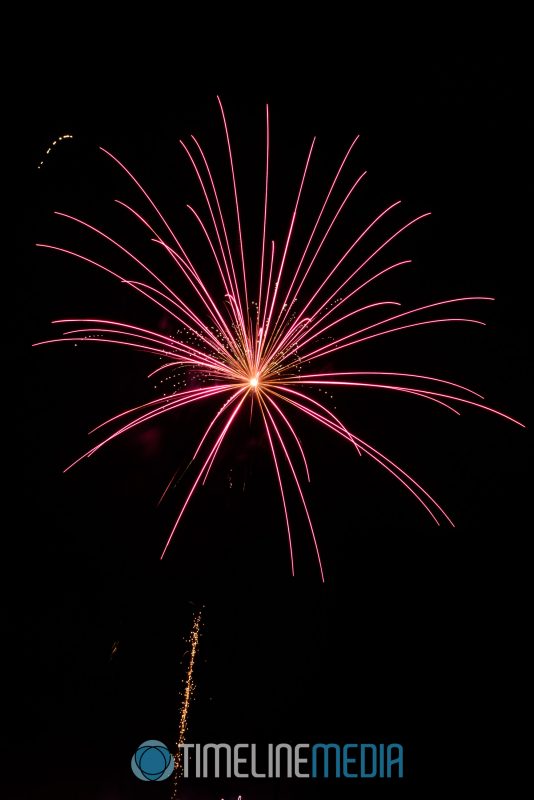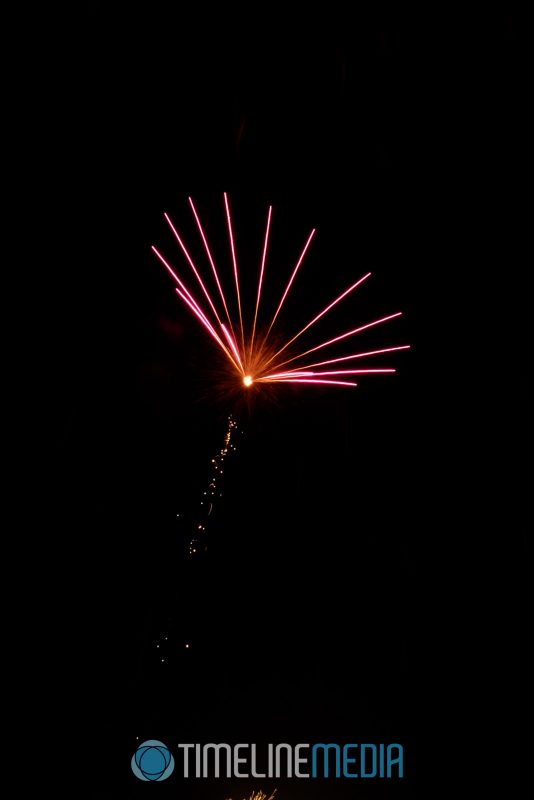 TimeLine Media – www.timelinedc.com
703-864-8208