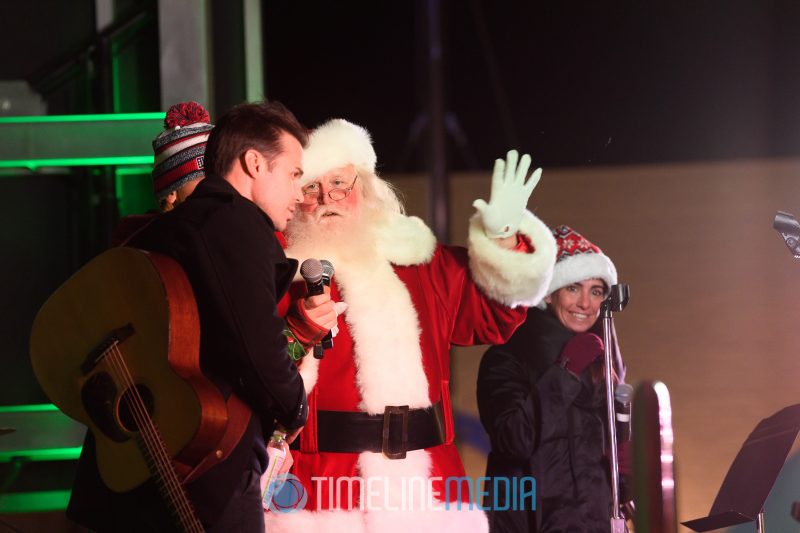 The Plaza – Tysons, VA
Kris Allen returned to Tysons for the 2019 Christmas Tree Lighting event. Prior to this year, he had visited in 2016 at the holidays for the same occasion. Still I don't think Santa thinks that Kris will be stealing his job anytime soon! In contrast to the last time Kris performed, the weather was markedly colder out on the Plaza.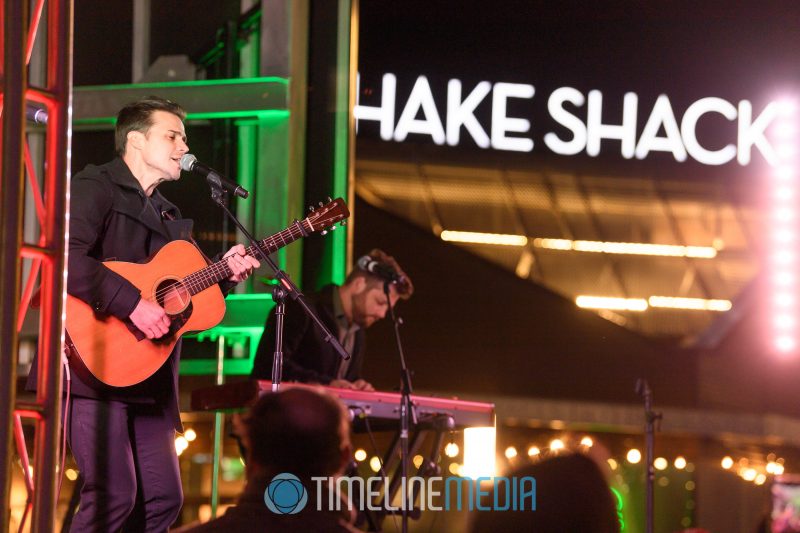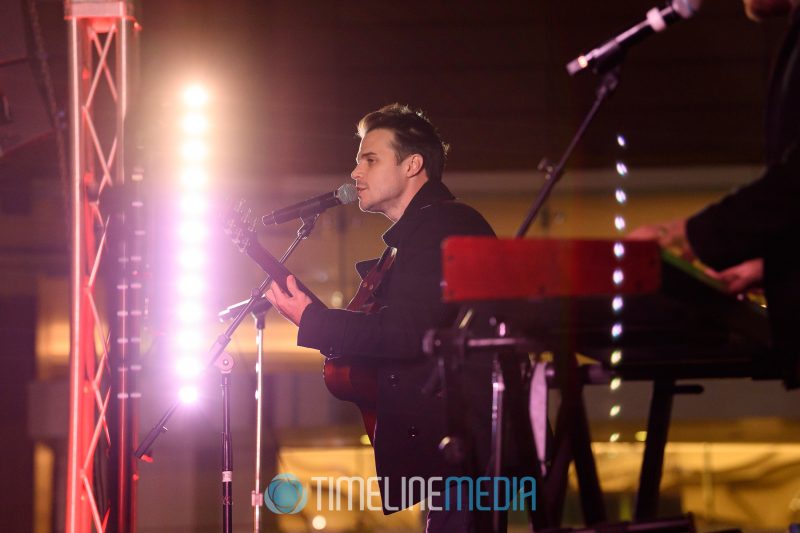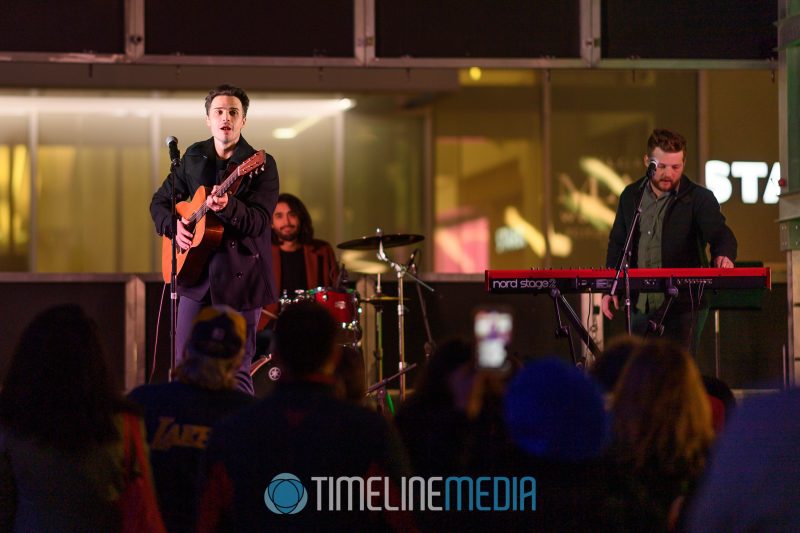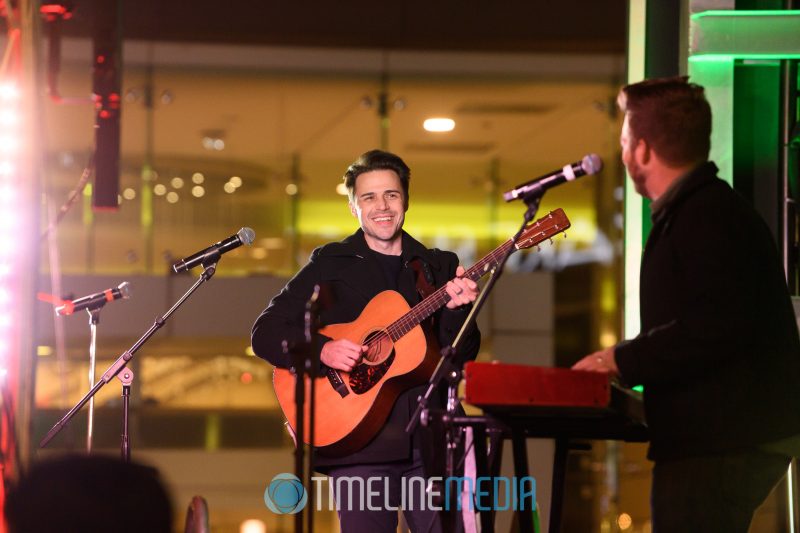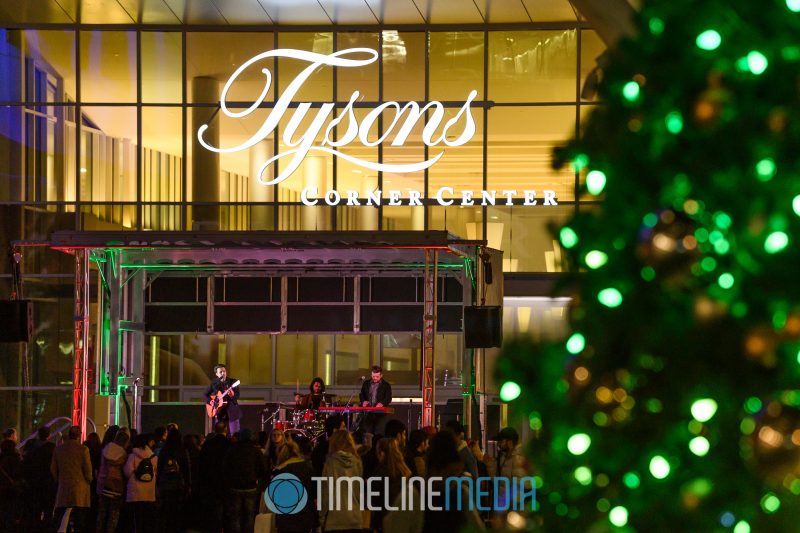 Plaza Christmas Tree
While the concert was still going on, I walked through the Plaza away from the Concourse. Straightaway you can see the beautiful curving urban design of the space. Previously, I made my favorite image of the Plaza from this fire pit. Although the sky did not have the nice blue color that the original had, I still attempt to get this photo every year. When all the lights on the tree are lit, and combined with the colored light on the Hyatt, it just looks like the holidays in Tysons. So maybe this is a new Christmas tradition for me? What kinds of photos do you look forward to making every year?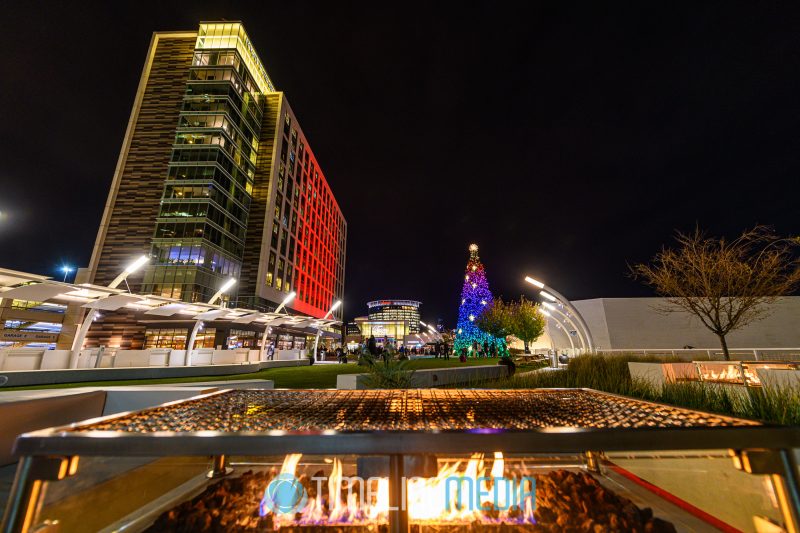 TimeLine Media – www.timelinedc.com
703-864-8208