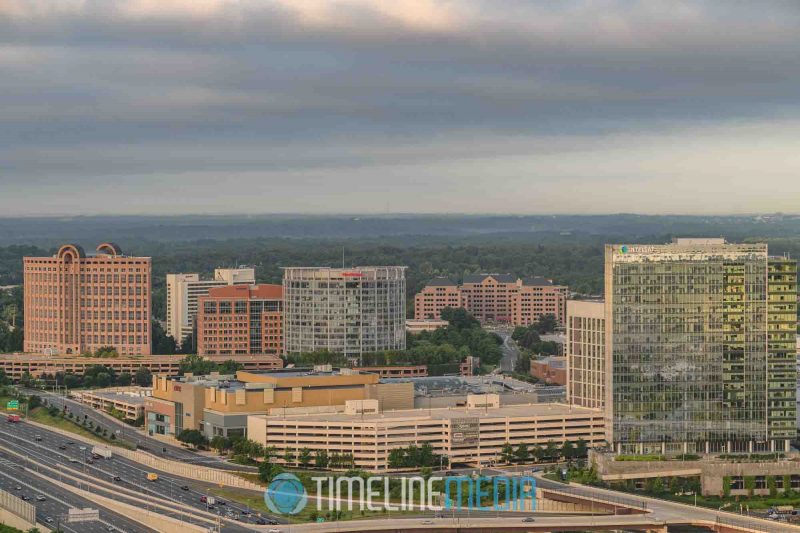 Tysons, Virginia
When you get the opportunity to get above Tysons, I would take it! Since the skyline is changing so rapidly, you need to capture these slices of time when you can. As can be seen, these were taken 2 years ago, and already there are new additions completed, and occupied. Surely there are more on the way!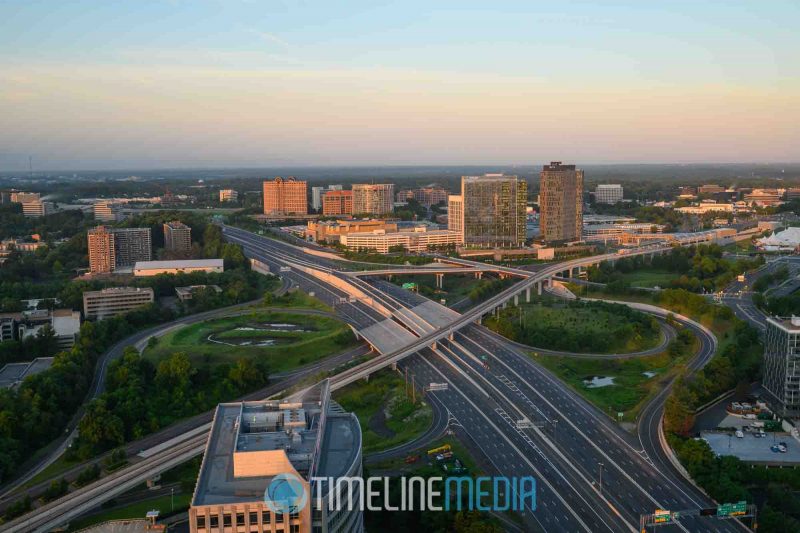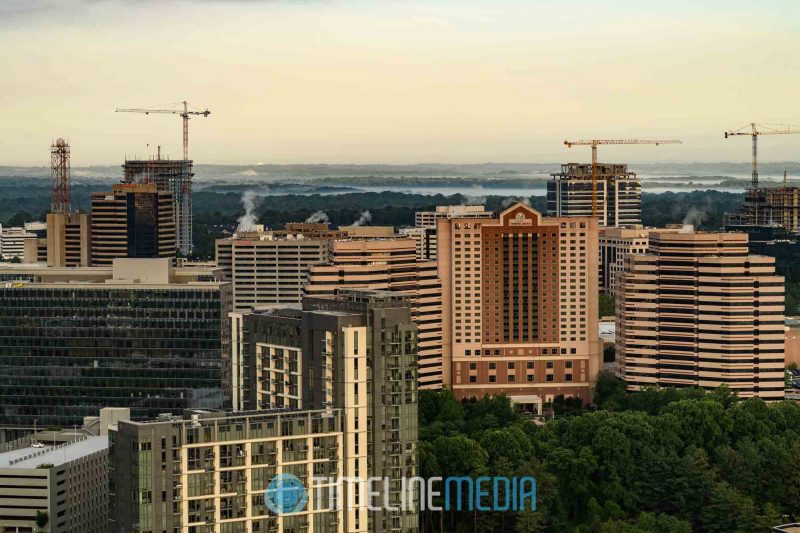 On this occasion, an early-morning call gave us the best chance to get some good light on the buildings. From such a high vantage point, we could easily track the light as the sun rose. A light cloud cover bounced some of the early dawn light back below making them highlight the buildings starting from the top. Similarly to my early shoot at the Grand Canyon, I was not as familiar with how the light would act from there. It was my first time at the top of this Capital One tower.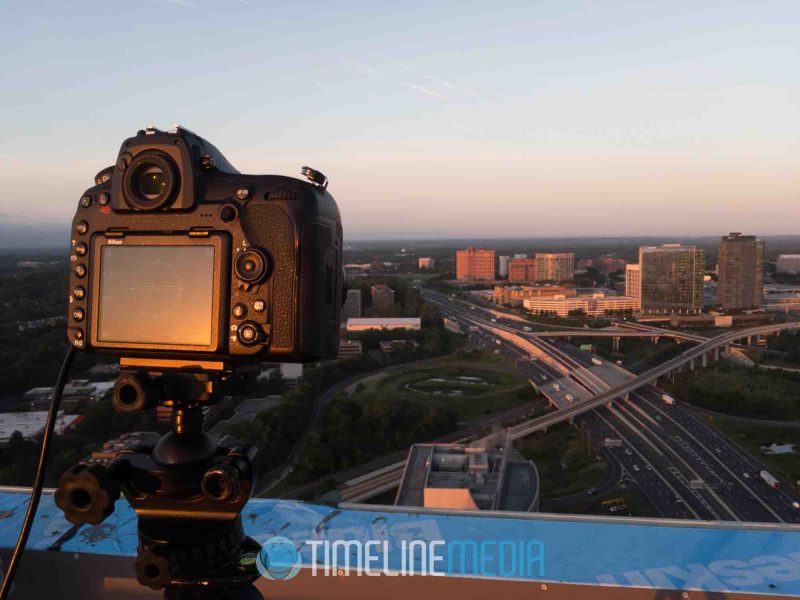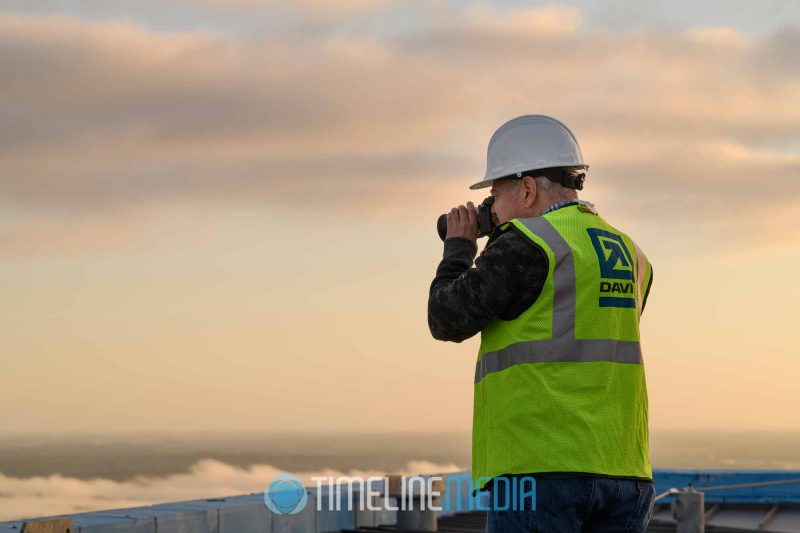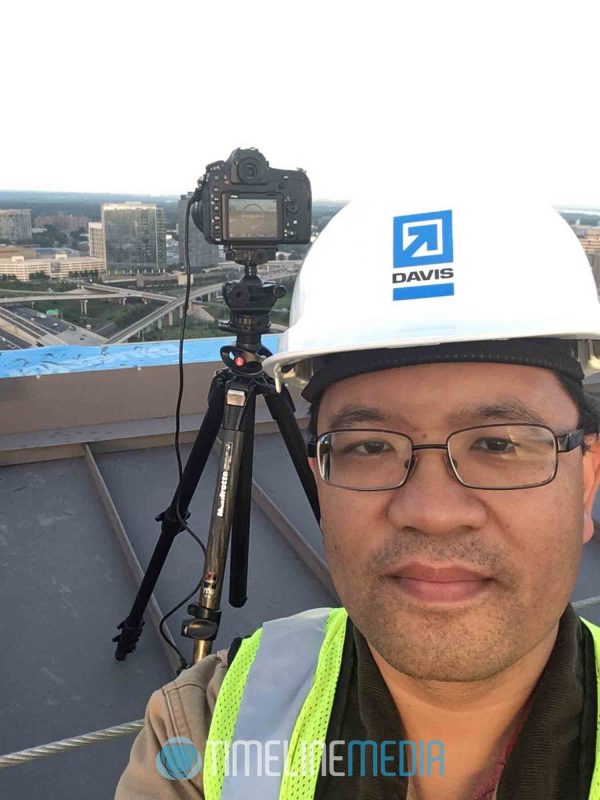 Higher is always better for photos. Although I am not a fan of heights, I enjoy looking back at these images. For one thing, this is a privilege to get access to such a perspective over Tysons. Secondly, these photos can help show off our area in a great light! It is progressing higher with the prospect of being more residential to add to the many businesses already based here. As long as I can stand it, I'll be up to scale more tall buildings if asked!
TimeLine Media – www.timelinedc.com
703-864-8208