In the latest issue of American Dancer Magazine, one of my photos was published in an article about the USA Dance Mid-Atlantic Championships. I have had the privilege of photographing the dancers at this event for the last three years! This competition is one of the last qualifying events prior to the USA Dance National Dancesport Champioships. I have to thank Joe Huesmann for giving us the opportunity to cover the event at the beginning. Additional he has supported our photography efforts over the years. Also thanks to Jack Reinhold, President of the USA Dance DC Chapter for wanting to use some of our images for his article in the magazine.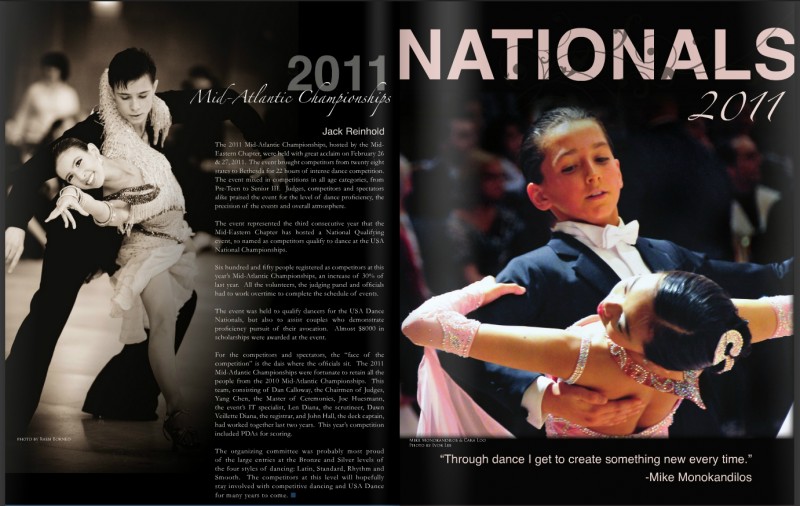 This year, the event was held a great venue, the Bethesda North Marriott Hotel & Conference Center. The ballroom really responded well to our setup, and the photos from that weekend were dynamic for all divisions!
In this photo, the dancers were almost a third of the way down the floor from my position. Seeing them dance previously, I knew this was a line they would hit and hold for a few seconds. In post processing, I added a sepia tone and vignette to emphasize the dancers away from the busy ballroom background.
I'll post more from the event in future blog posts, but I just wanted to share the exciting news as I just received the magazine in the mail today. Please check it out! You can view the rest of the photos from the event at my proofing site:
TimeLine Media – www.timelinedc.com
703-864-8208