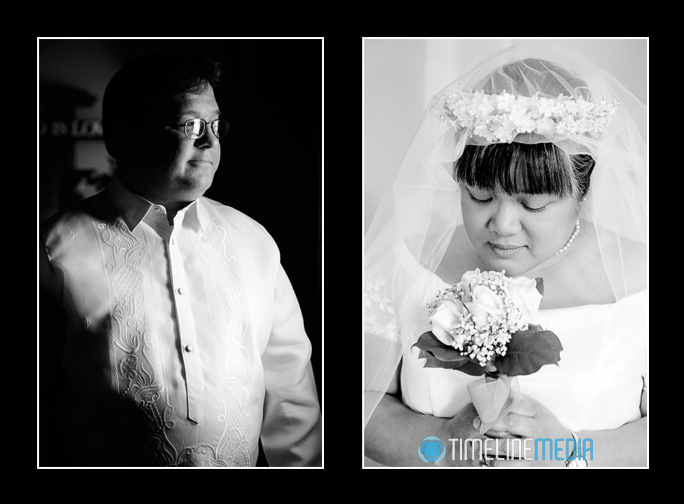 Palmyra, PA – This was a crisp, beautiful day in December for wedding photos. I have known Ruth for a long time – she attended my 2nd birthday party. (This was proven by film in fact, not by my recollection.) Her parents have been friends with my parents for long before we were around. So, it was quite an honor that she asked me to photograph her wedding to Don. We met earlier in the Fall, and we looked through weddings albums. Some that I had made, and some of her family's wedding albums. This overall helped to plan what we wanted to shoot on her wedding day. I think we were able to get a lot of nice images.
Wedding photos – Portraits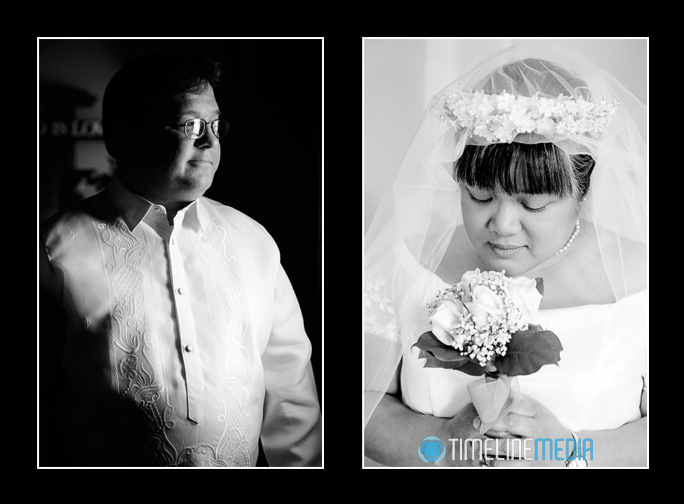 Portraits of the bride and groom are some of my favorite images from the wedding day. There is so much going on, so many people around that it's nice way for photographers to give them a chance to breathe. We can say, "Sorry – I need to get a few shots without any distracting things in the background." The groom never seems to have as many "getting ready" shots – I wonder why?
After finishing the shots of Ruth adjusting her dress, and veil, I went over to the church to see how the guys were doing. The room where the groom and groomsmen were getting ready had a strip window on the door to the outside. I used this like a strip-light, a long rectangular softbox that creates a beautiful light for the groom. It was just luck that behind the groom in the background was a sign "God is Love."
The ceremony in their church with friends and family attending was one of the most personal I have attended. They were blessed to have all their parents there to witness the ceremony, and Ruth's brother sang during the ceremony. I always consider it a privilege to photograph weddings. But this in particular was special for me since I knew one of the families. They treated me as a guest, not just a vendor, and I think it pushed me to get the best images of their day.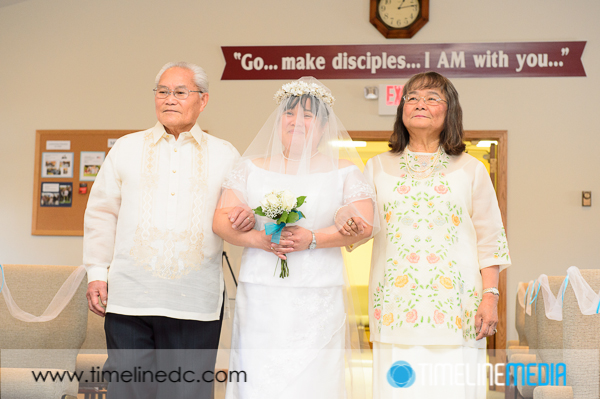 TimeLine Media – www.timelinedc.com
703-864-8208