Post featuring a photo of the capitol building in Madison, Wisconsin. On this occasion, I was on a business trip to Wisconsin. Even though there was some networking going on at a nearby bar, I sneaked out to get some nice blue-hour photos of this building central to the town emotionally and geographically. In post processing, I added a glowing effect on the edges to add to the feel of the early evening.
I was talking to my cousin Ron this past weekend. (I really need to stay connected with family more than I have…) In any case, he asked if I had a website for my budding photography business. I do have one officially which is a rough work in progress. It is for the company that I started with my friend, Charlie, to do photography and videography [ www.timelinedc.com ]. I'm going to try to keep posting interesting pictures to my blog to reflect, remember, and hopefully, learn.
So, Ranniel, this first one is for you! This is a picture I took of the Wisconsin state capitol building in March 2007 when I was in Madison for a leadership conference at my previous job. It is a great university city with lots of photographic opportunities.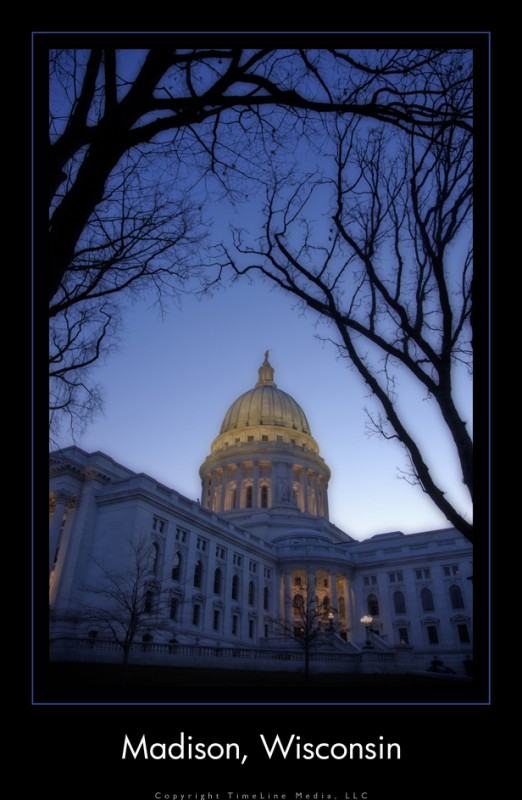 TimeLine Media – www.timelinedc.com
703-864-8208