Thank you to all of the brides-to-be and their family and friends that stopped by the TimeLine Media booth at the Dulles Expo Center this past Sunday. We were a part of the Washington Bridal Showcase. There was an amazing amount of people that attended this event especially considering it was Superbowl Sunday! If you are at all planning a wedding in the D.C. area, this is where you need to go. You will get the most complete participation of wedding vendors in the area. In attendance were photographers to florists, reception sites, review sites, transportation, cakeries, etc.
I also have to thank our neighboring booths: weddzilla.com and the Thomas Birkby House. We had a lot of traffic come by, and we got a chance to give our information to a lot of brides that were attracted to their displays as well as ours! Accordingly, I felt like my placement was in the middle of other outstanding professionals which made me look better!
If you did get to see us at the show, please drop us a line – we'd love to know what you thought of our presentation. We will definitely be back to showcase our work at a future show.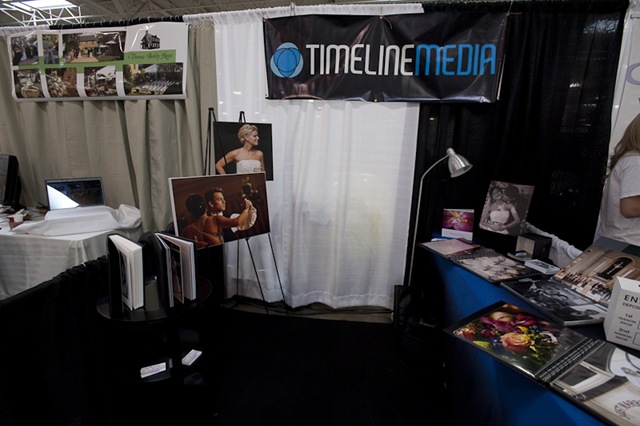 TimeLine Media – www.timelinedc.com
703-864-8208