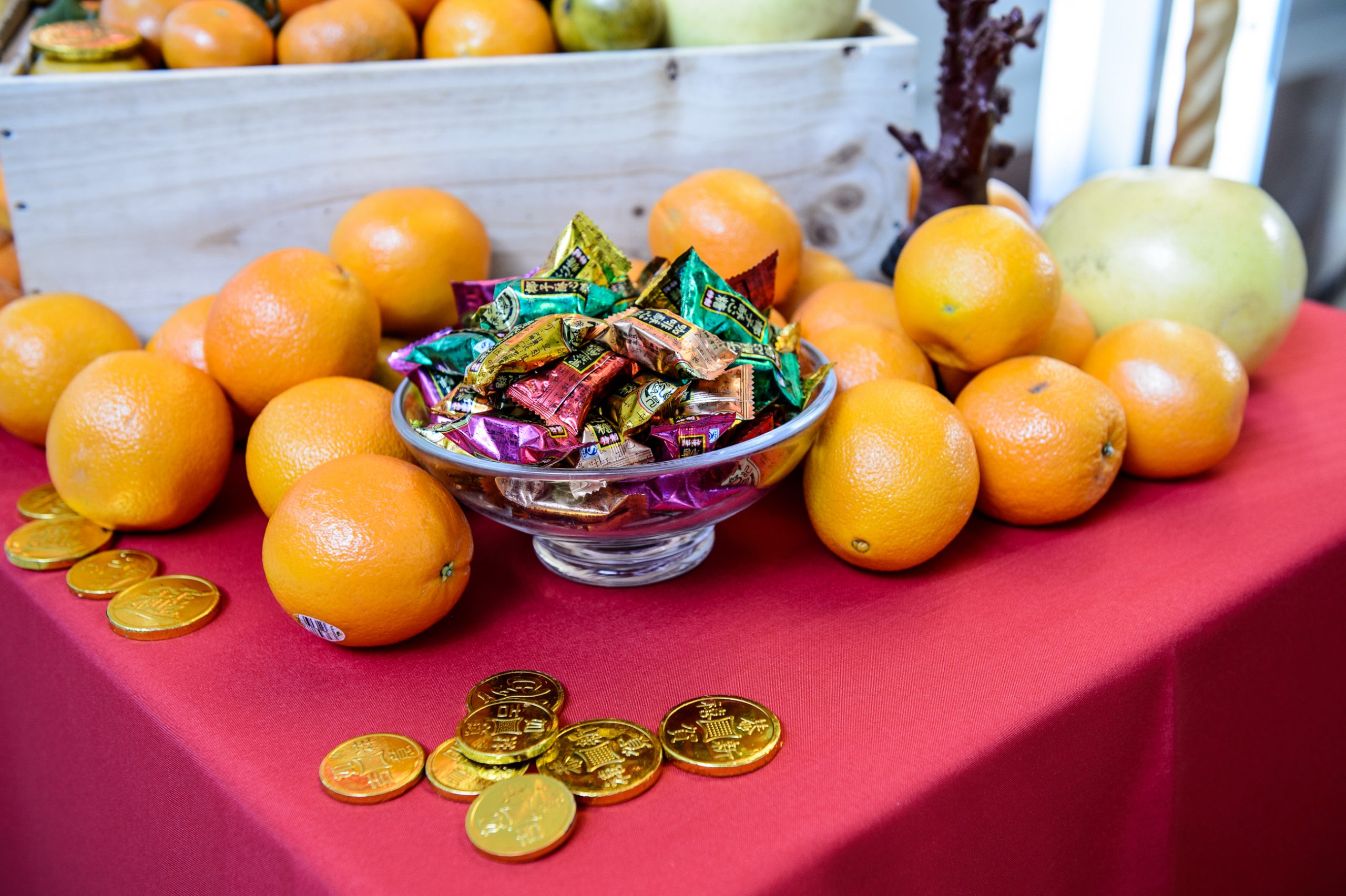 Tysons Corner Center
To celebrate the 2015 Lunar New Year at Tysons Corner Center, there was an event in their Concourse to show off Chinese culture. The Year of the Goat started on February 19. To attract visitors, there was a lot of color and sound echoing throughout the mall to signal what was going on that afternoon.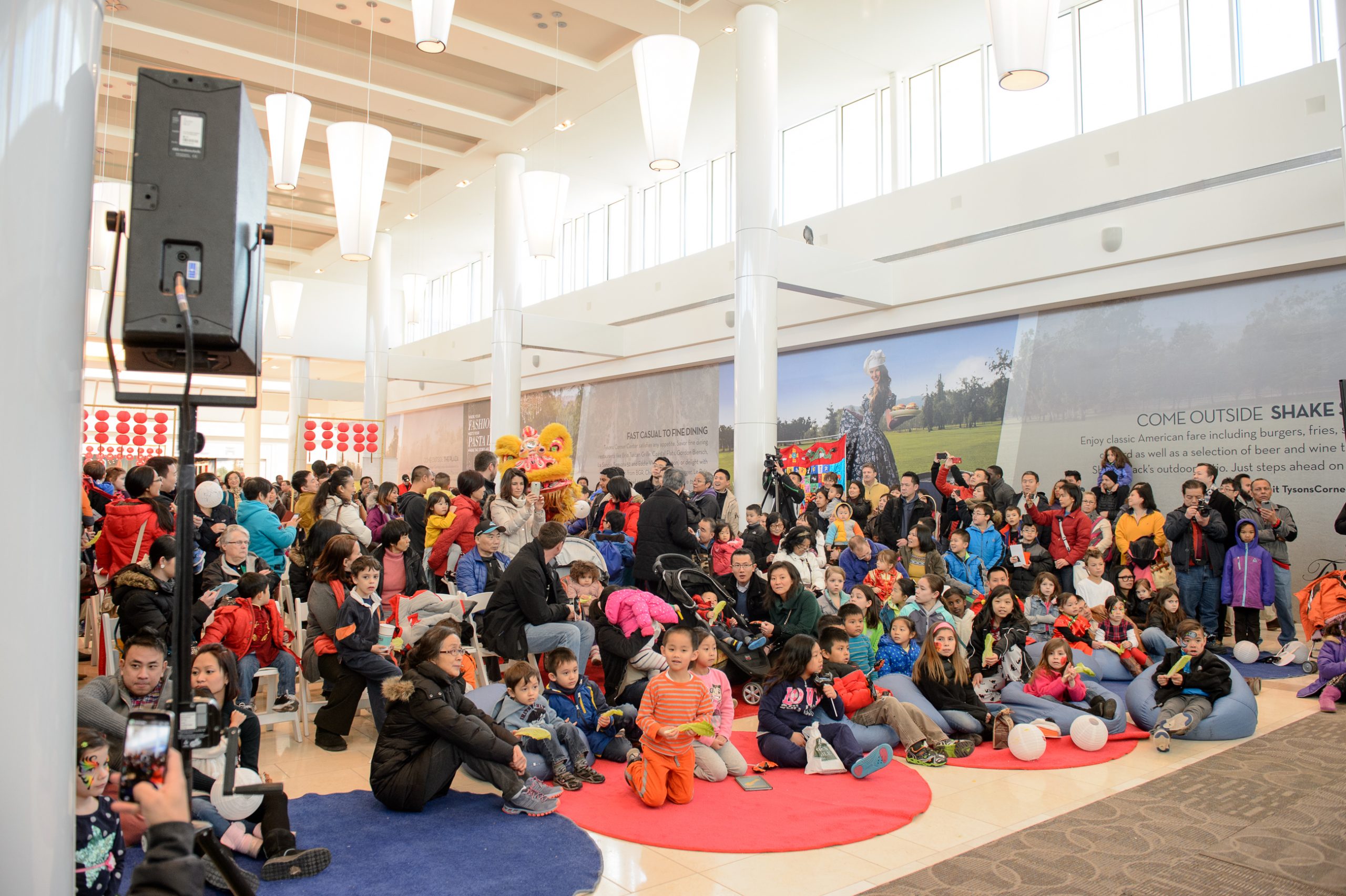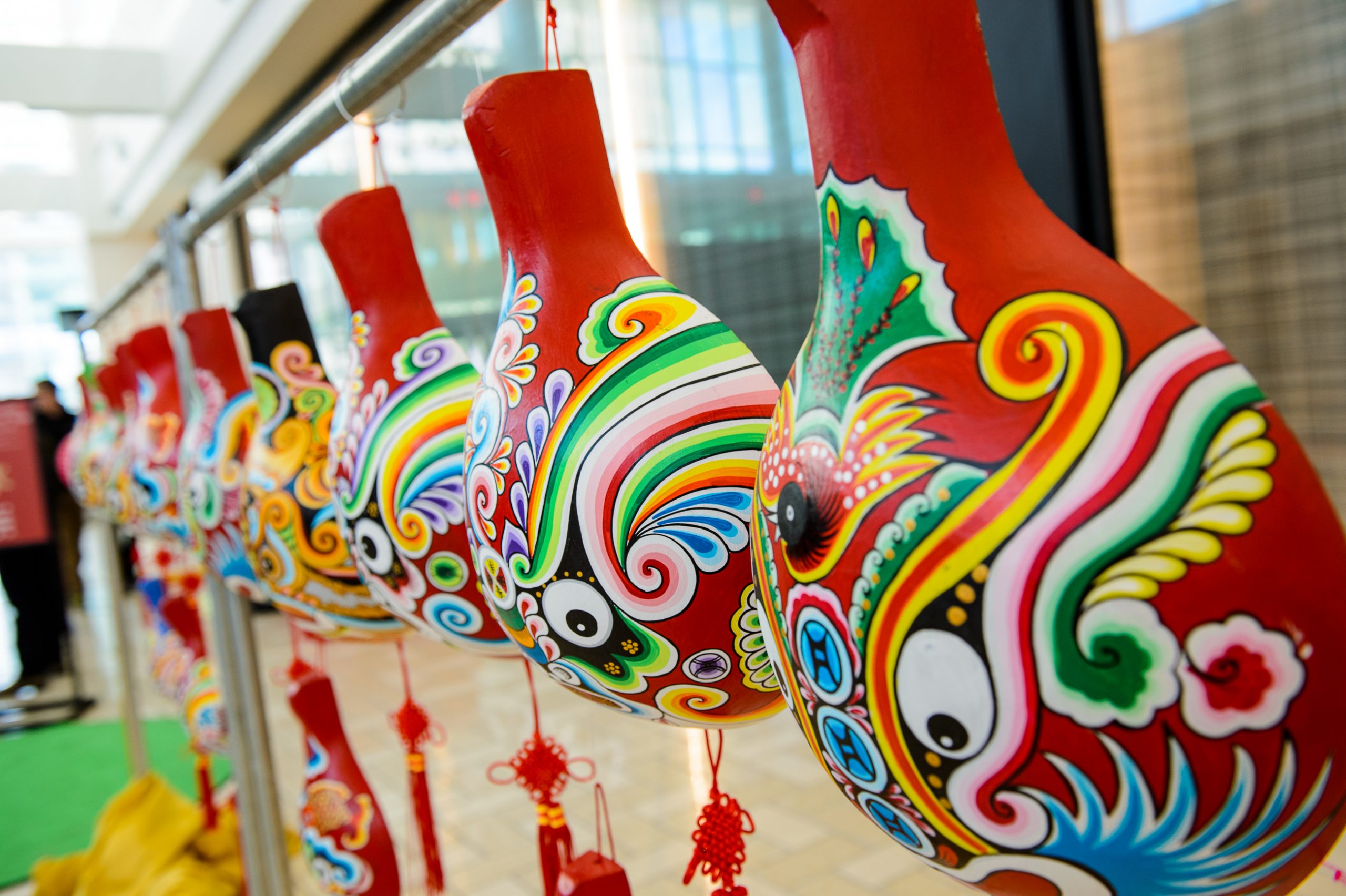 At the start of the Concourse there was a beautiful display of laterns and fruit that are symbols of luck for the new year. The eyes are drawn to all the color and motion that was on display. Luckily the mall had plenty of space for spectators to take in the action.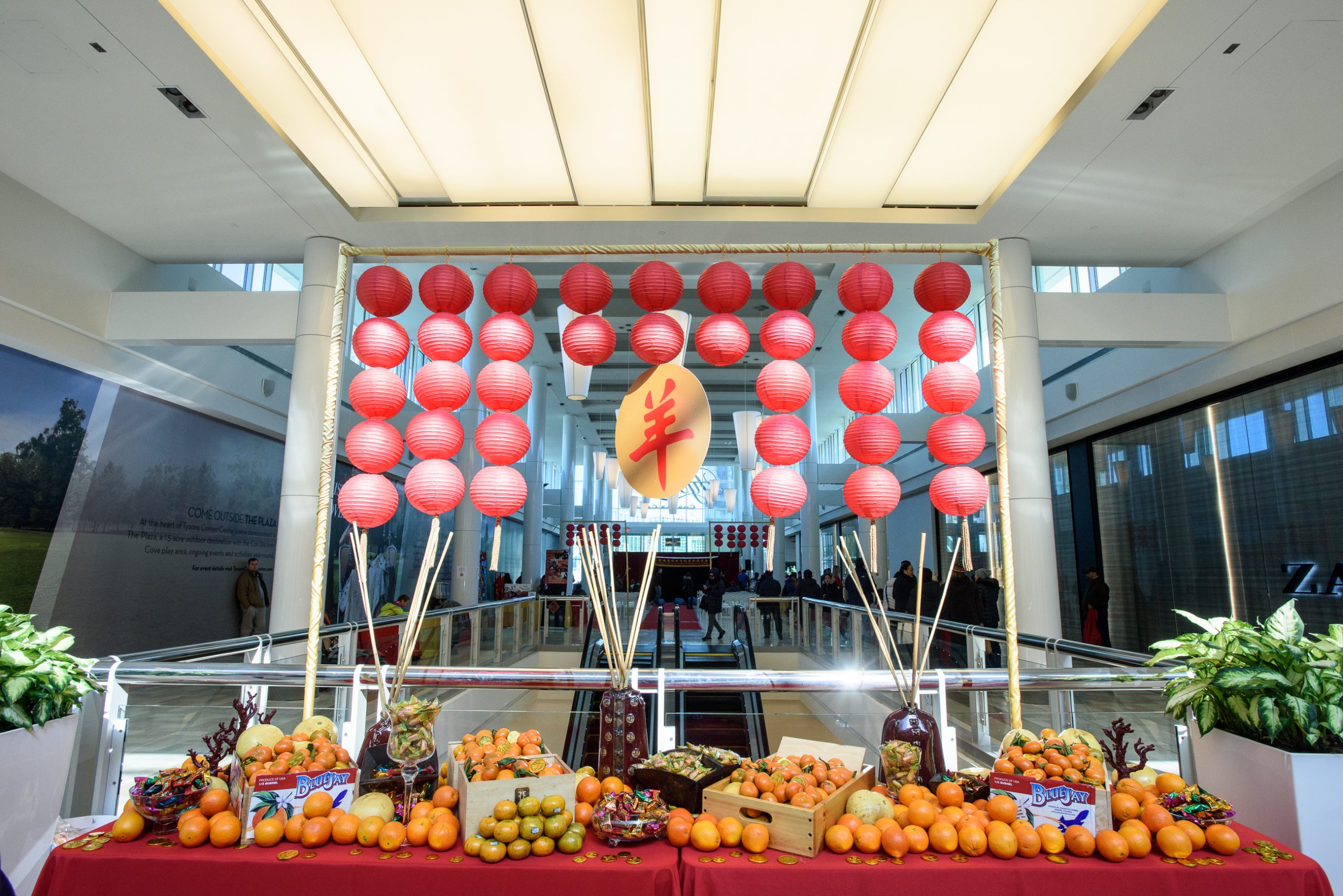 Demonstrations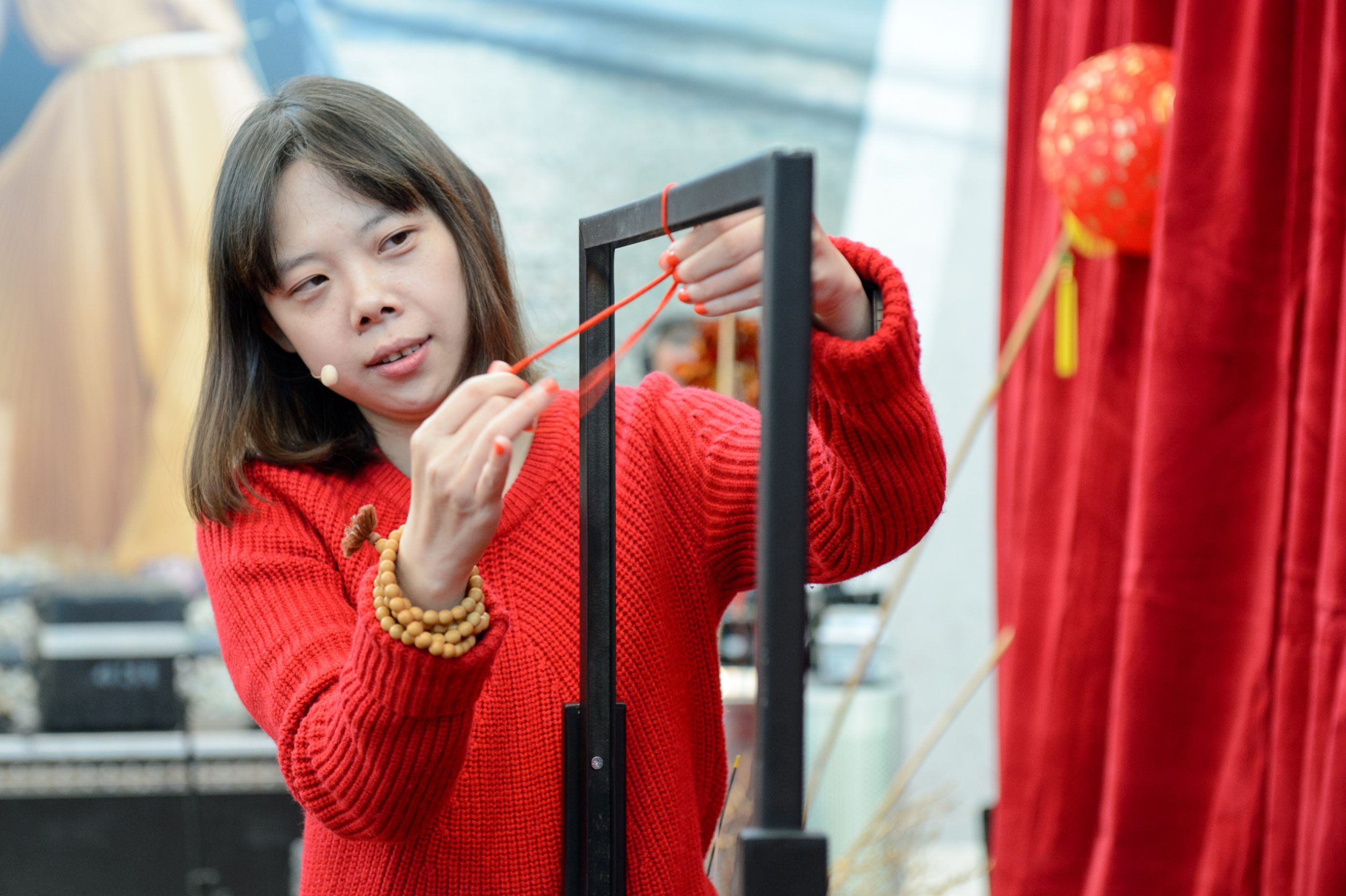 Musicians played traditional instruments. One artist gave a demonstration of hanging traditional lanterns, and a group filled the hall with the sound of drumming. The most exciting display was the dancing Dragon that danced to the drums all around the Concourse and to part of the mall hallways to bring more into the audience. The dragon dancers interacted with some audience members that fed him lettuce for good luck.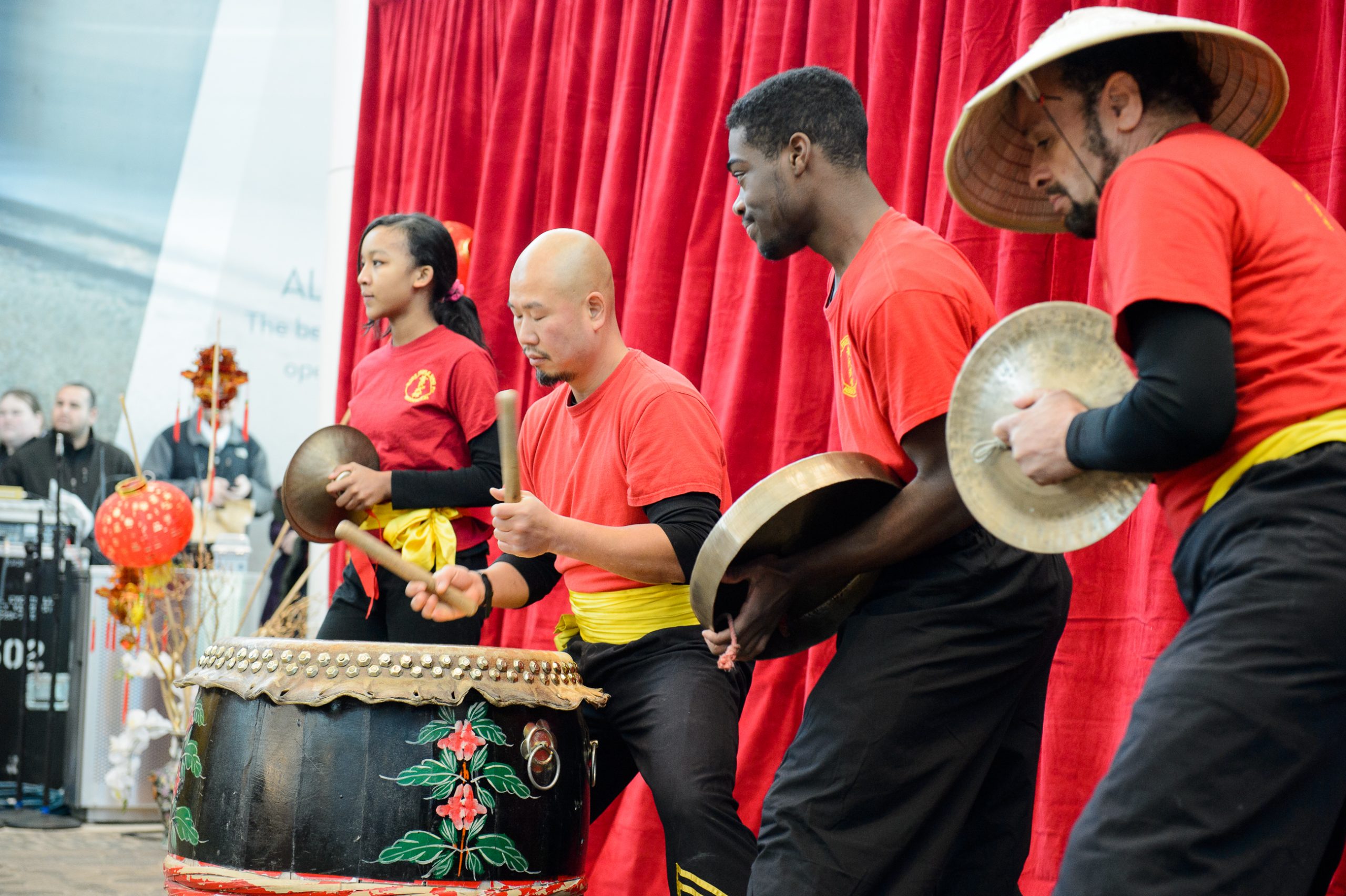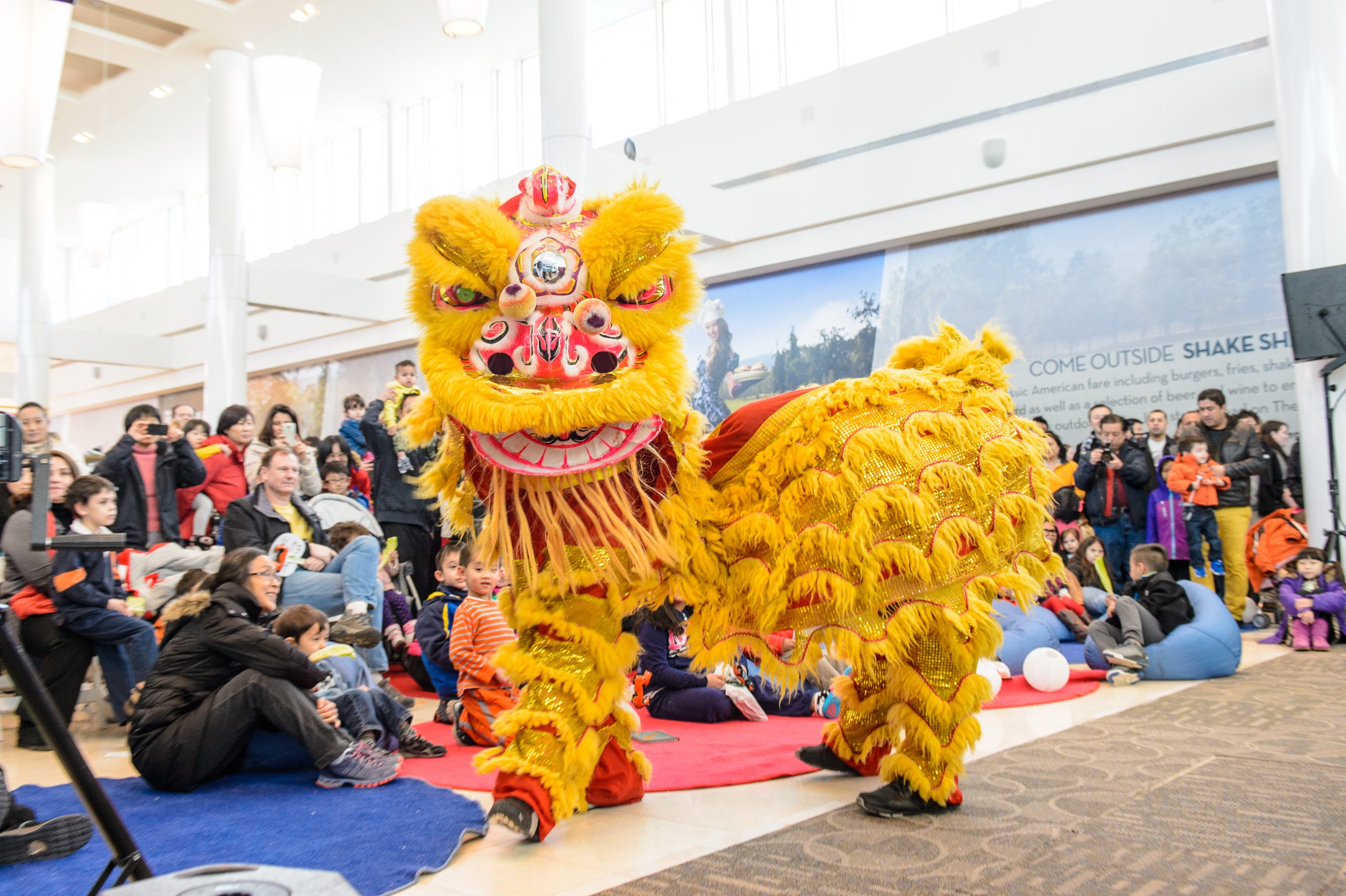 Tommy McFly from 94.7 Fresh FM was the emcee for the events. He is always a professional welcoming everyone to the events in Tysons. He moved easily from in front of the crowd to in front of the camera to make sure everyone that participated had some shine throughout the afternoon. Happy new year!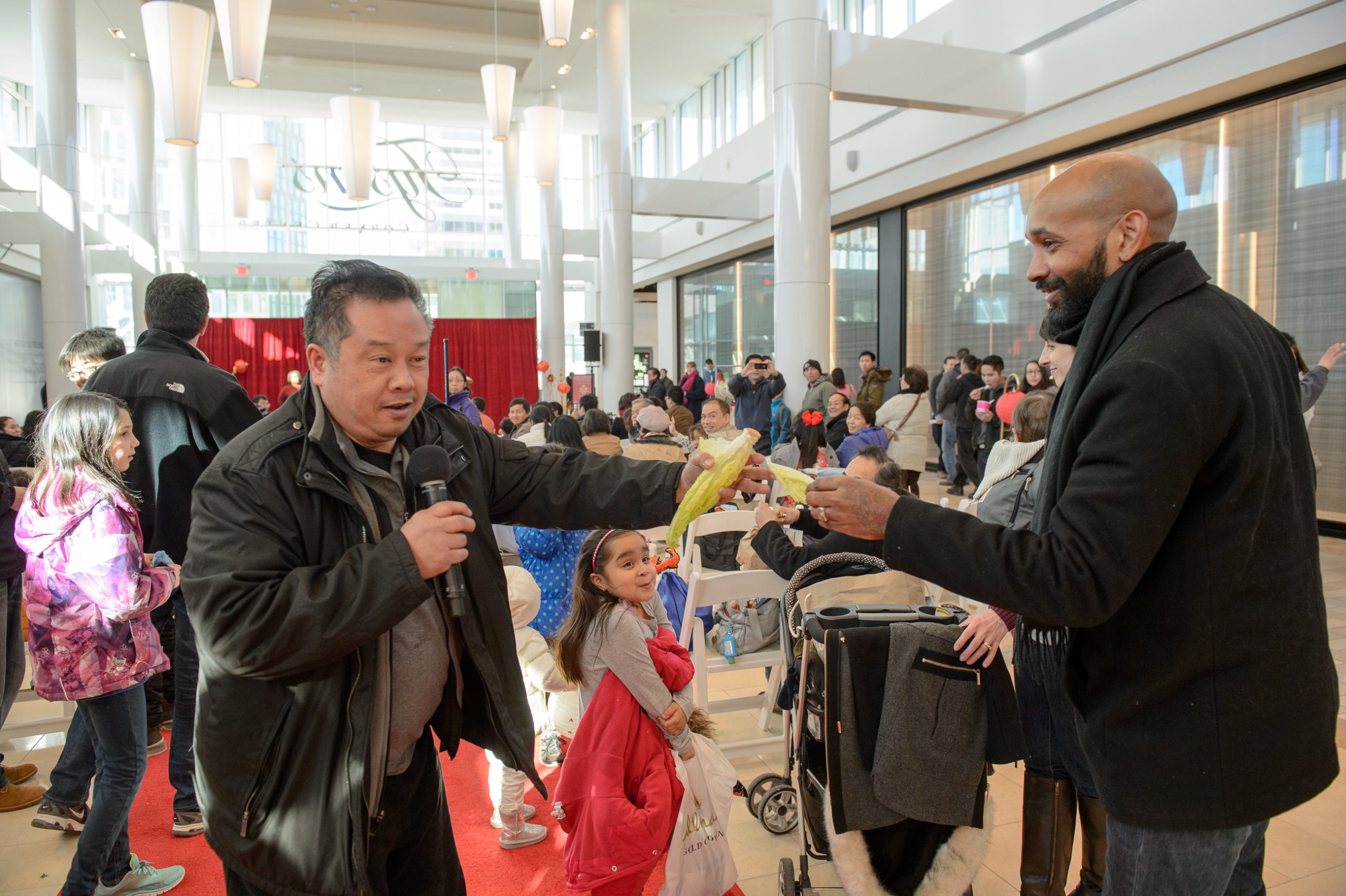 TimeLine Media – www.timelinedc.com
703-864-8208