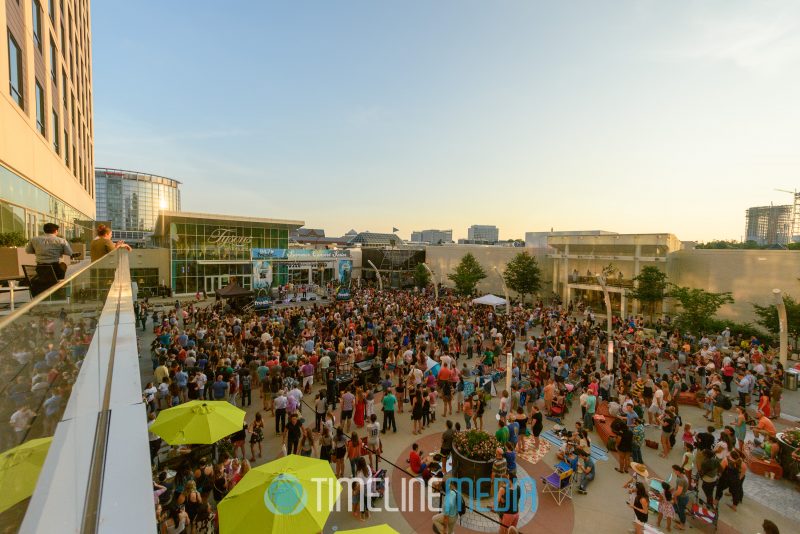 The Plaza – Tysons, VA
The last two months of Fridays were the dates for the 2018 Summer Concert Series. Overall, I had another great summer of images! On account of getting lucky with the weather on most days, all the performances were out on the Plaza. Mandisa had some sprinkles, however, her dynamic presentation and enthusiastic WGTS crowd did not damper the show. During the Ryan Cabrera concert, a recently married couple danced on the stage to their wedding song live! In contrast to the big productions, some of the smaller setups still pumped out a lot of sound. Great Big World surprisingly had a large impact on earbuds! Then the retro sounds of O-Town (a funny statement just reading it) brought back some good memories from the height of the Boy-Band era.
2018 Summer Concert Series Lineup
Mat Kearney
The Legwarmers
Ryan Cabrera
Mandisa
O Town
Matt Nathanson
Ocean Park Standoff
Sidewalk Prophets
Thanks to the marketing team from Macerich – Tysons Corner Center. They helped me get all access to areas before and during the concerts. Surely the large crowds make it easy to show the growing community built out on the Plaza. I look forward to more events this Fall!
TimeLine Media – www.timelinedc.com
703-864-8208