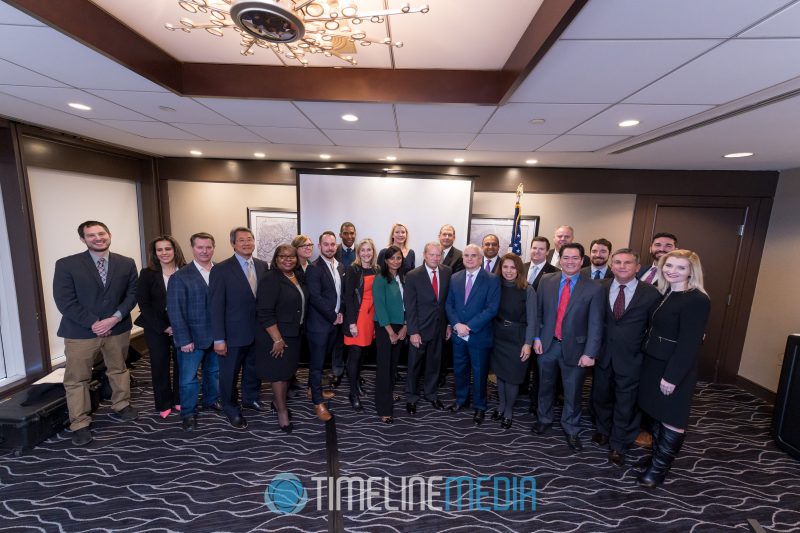 Tysons Tower Club
The Tysons Chamber held the 2019 Board Installation last week at the Tysons Tower Club. Outgoing Chair Virginia Case reflected on her time heading the organization. Even though I have been involved in the marketing of their events, it was revealing to hear about all of the changes at once. Tucker Gladhill, the new Board Chair looked to build on these going forward in 2019.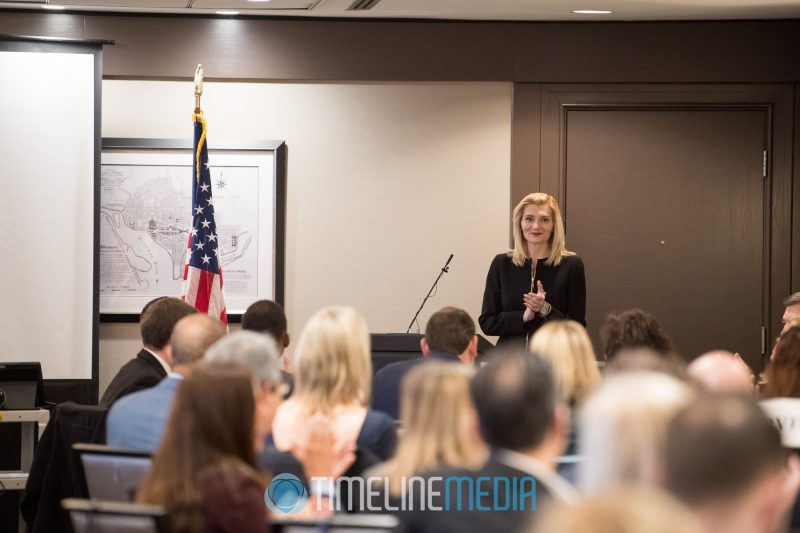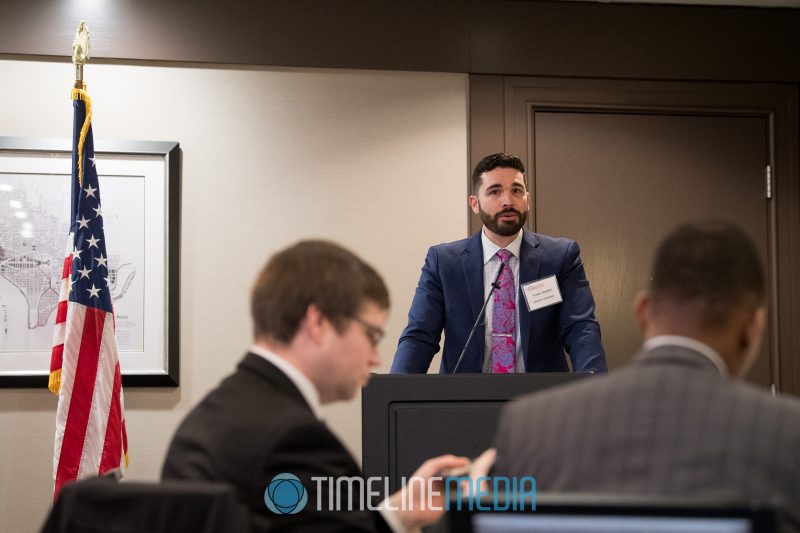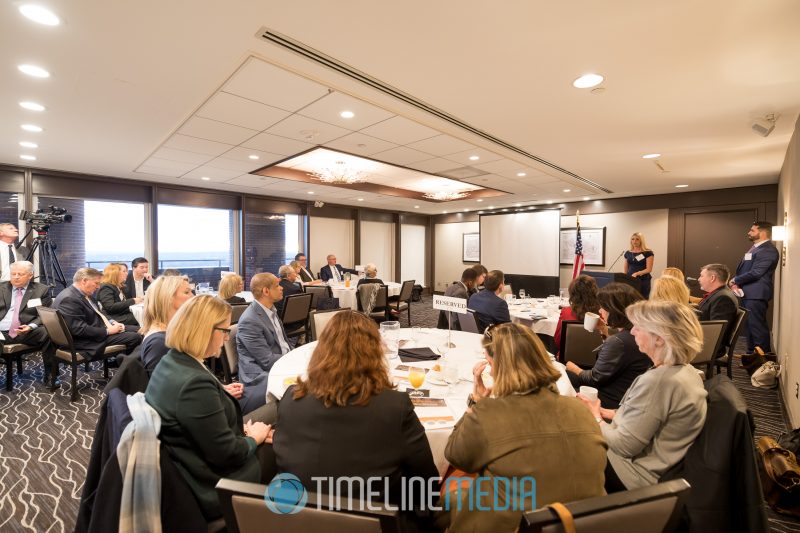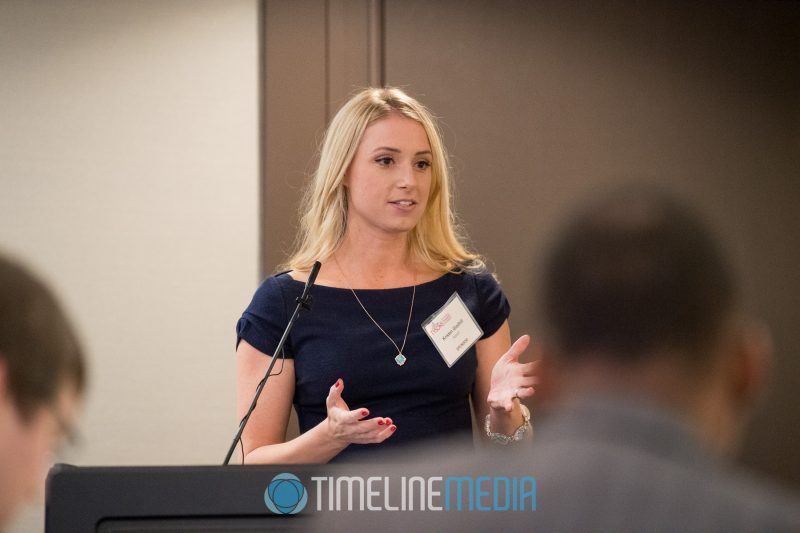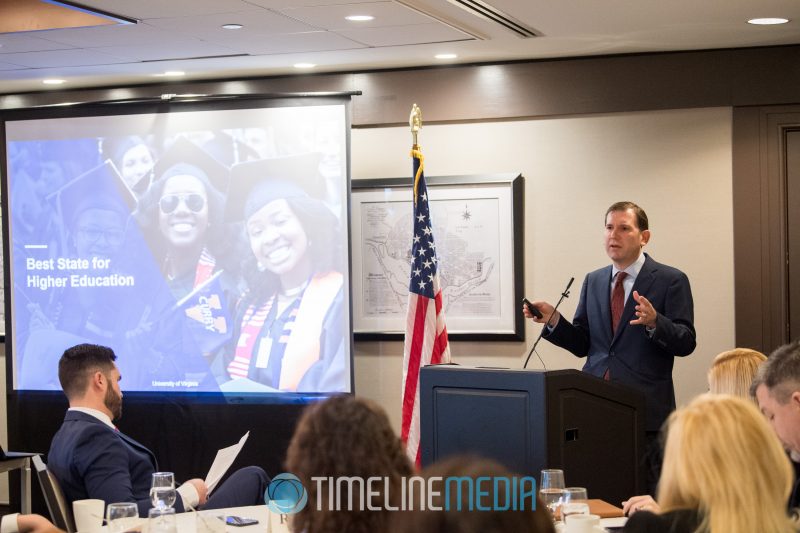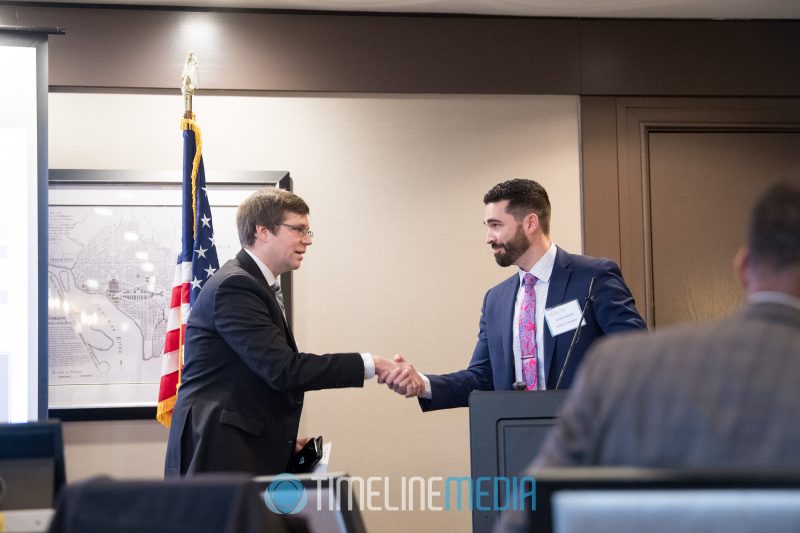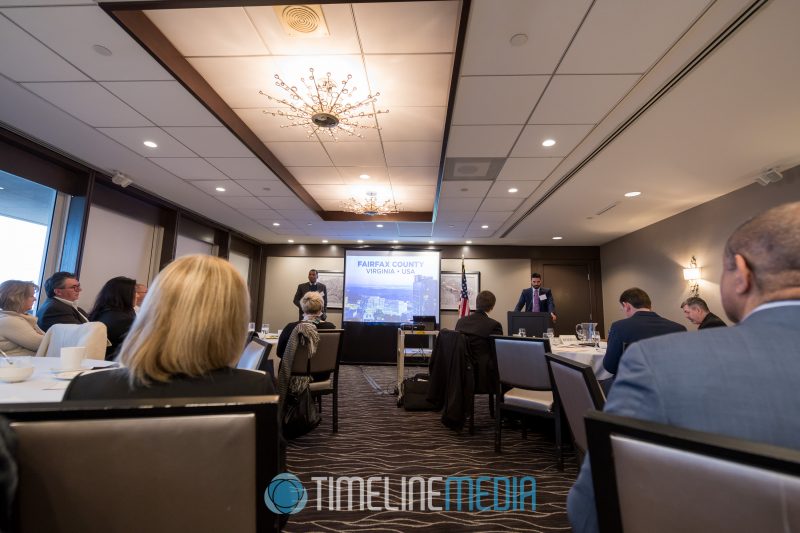 2019 Board Installation – Swearing In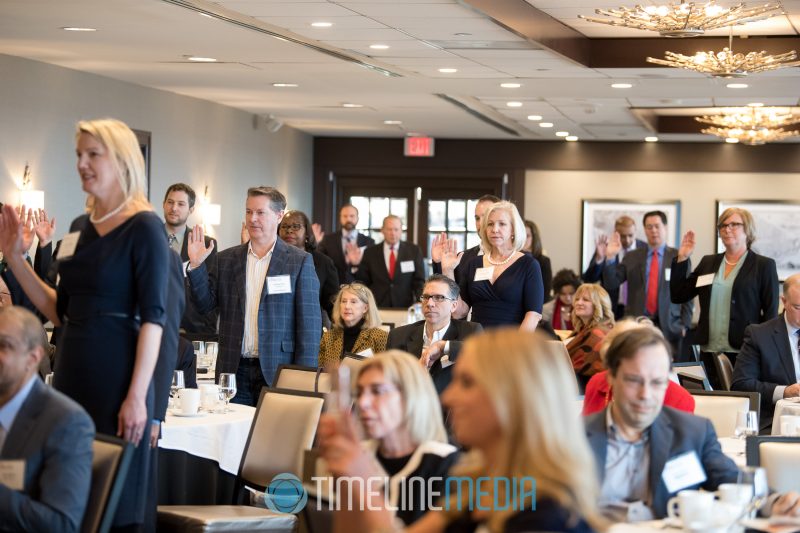 Board Headshots
In addition to covering the board installation, I also helped with an image update for the Chamber. Given that I am on the marketing committee, I would use these headshots for the website. Prior to the start of the formal presentation, I invited board members to a small set. For the most part, this was a very basic setup. I had a white background against the wall of the Tower Club. Then I set one flash through a diffused umbrella to make an easy soft light across the faces. Given that most of the board came through, this consistent look will be nice for the website!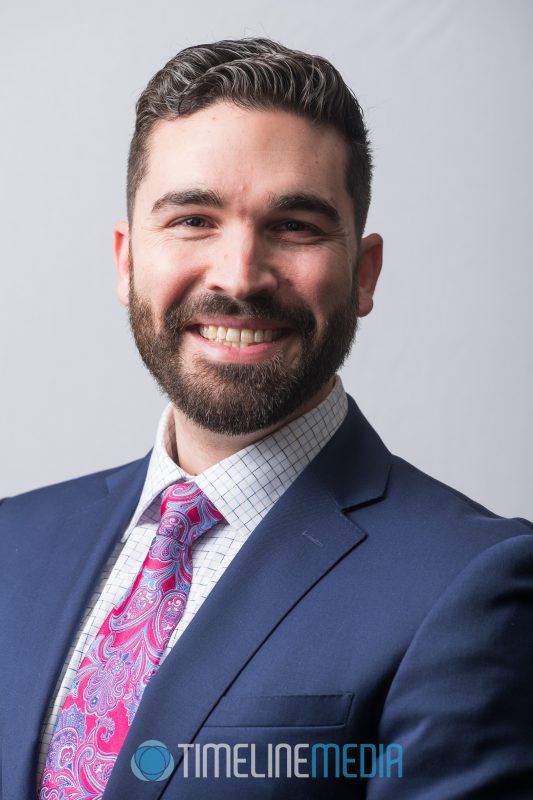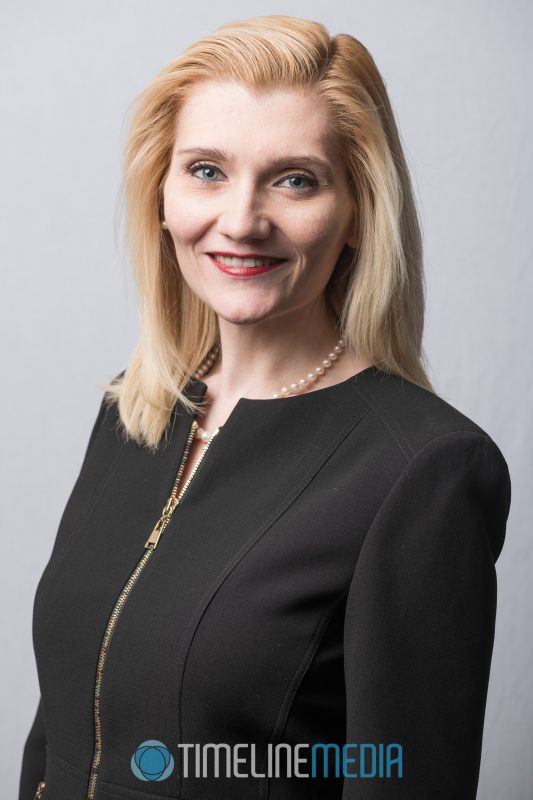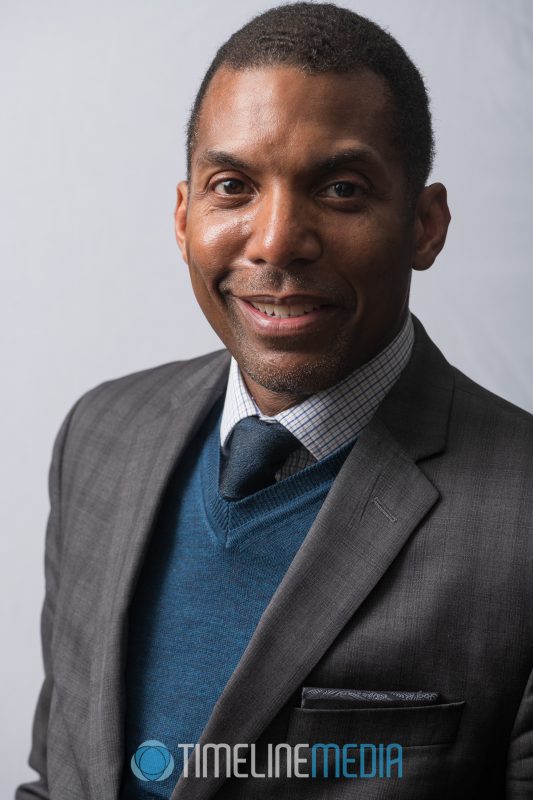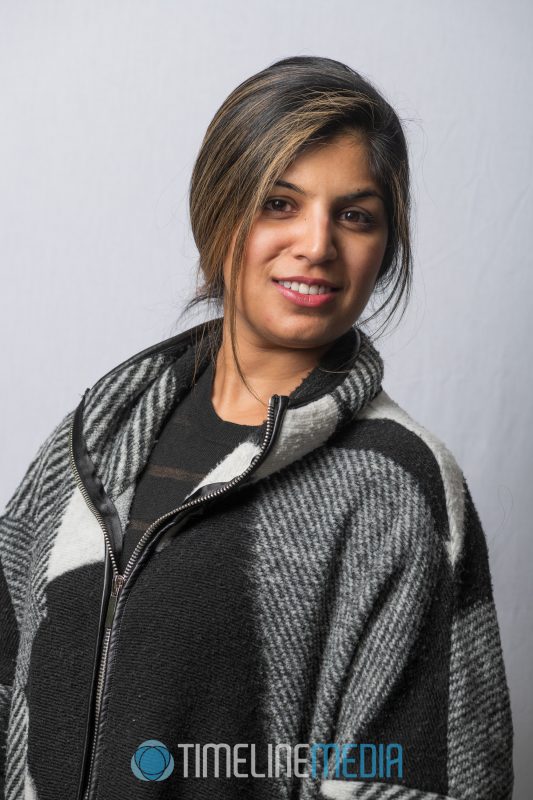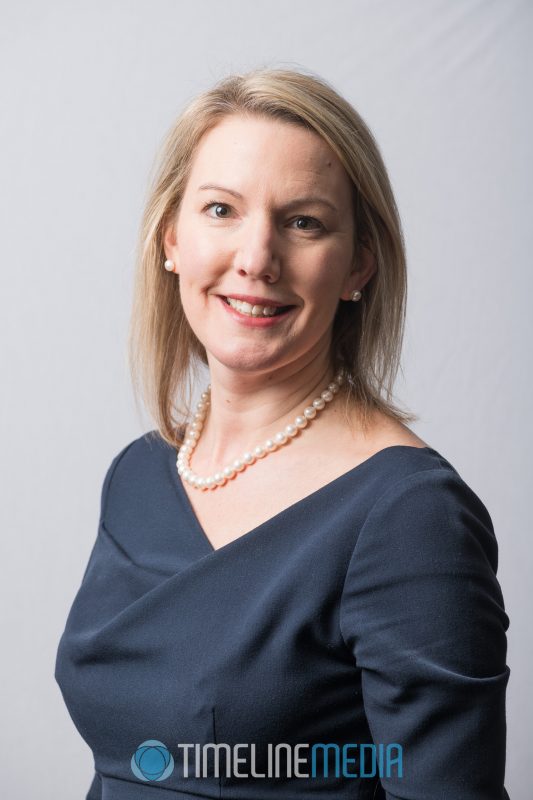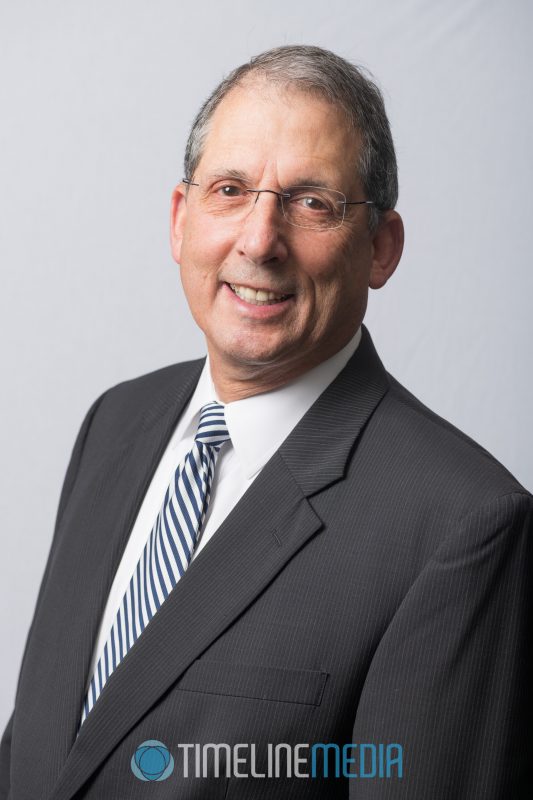 TimeLine Media – www.timelinedc.com
703-864-8208