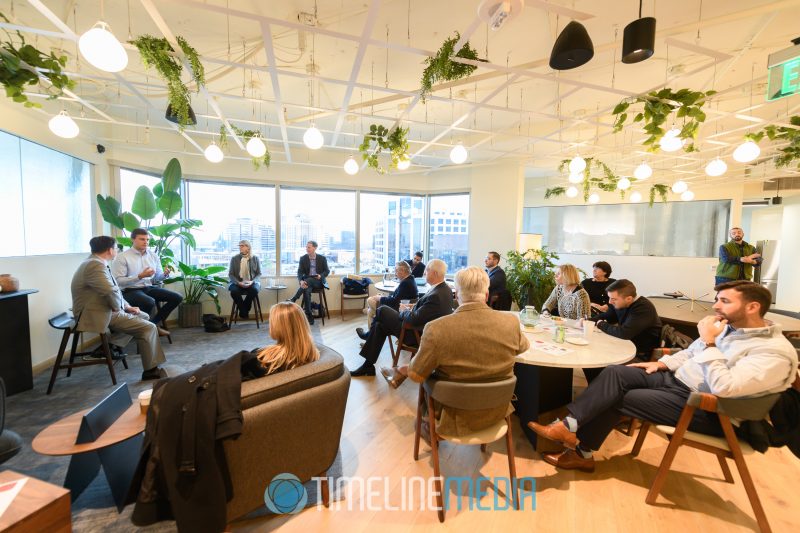 Industrious – Tysons, VA
The Tysons Chamber held the 2019 Bitcoin and Nonprofits event last week at Industrious. Given that this was my first time at this location, I found the room perfect for photos. For one thing, they had large windows across the exterior-facing walls. Additionally, the white ceilings reflected that natural light around the room. When the light hits the warm floors and mixed with warm added lighting, I really did not have to do much with the color.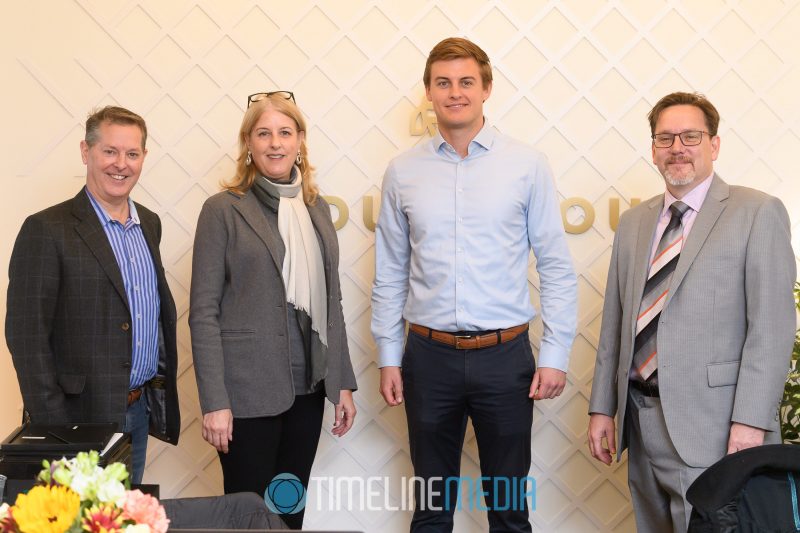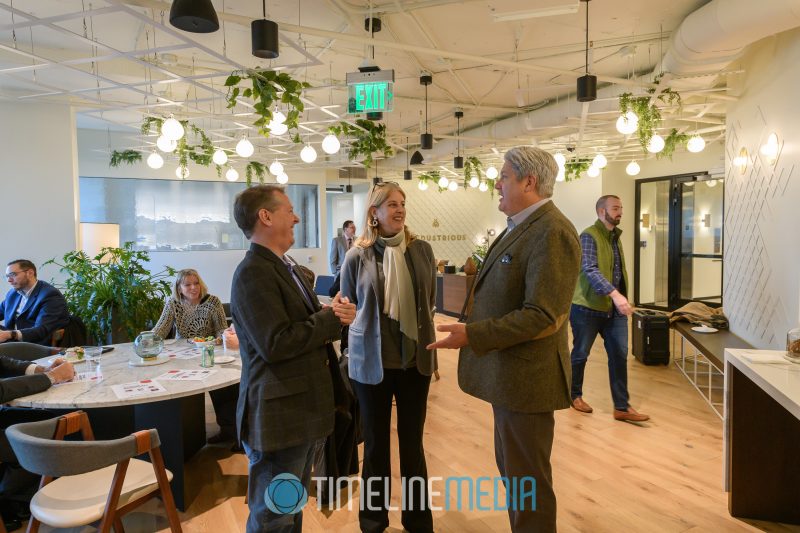 Panel Discussion
In addition to the networking, a panel of technology leaders spoke about cryptocurrency and nonprofits. In general, all of these topics were not in my frame of reference. However, for the attendees that worked for or with nonprofits, I can see the value. In summary, there are advantages to using cryptocurrency for donations. Due to the emerging nature of this technology, rules are still fluid and need more discussion. Thanks to Andrew in particular for his work on this series!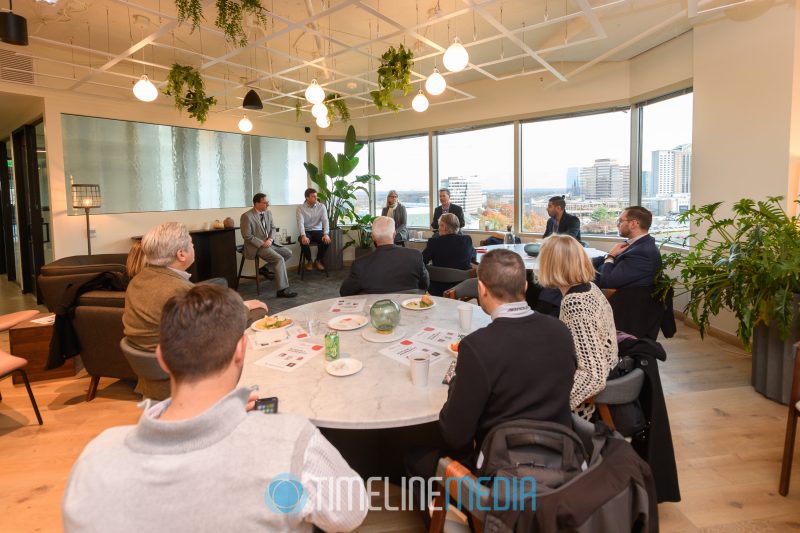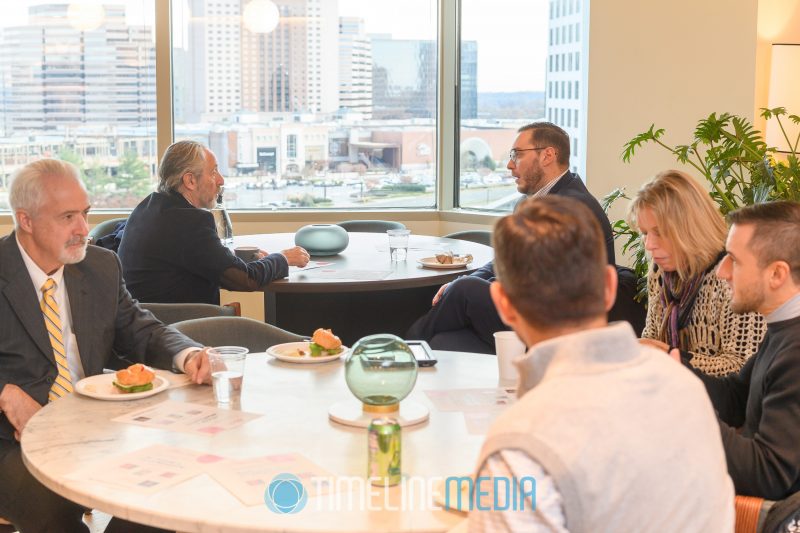 TimeLine Media – www.timelinedc.com
703-864-8208