SingStrong 2012
This is a unique music festival held yearly at South Lakes High School in Reston, VA. The focus of the weekend is on a cappella singing – music made without instruments, only with voices. It may sounds restrictive, but much like haiku, the creativity that can come from making entire musical compositions using voices. In some cases you they use percussive mouth drumming, or foot stomping as well. All will amaze the listener! I was in a cappella group in college, and have spent most of my music budget since then on collecting my favorite collegiate, professional, local, national, and international groups.
In 2010, I asked the organizers if they would be in need for a photographer for their event. It has been a privilege to attend, and get some great images of all the performers. There are performances that are open to the public in addition to workshops for singers. Topics range from vocal performance for the studio, on-stage presentation, different styles of a cappella music, to legal considerations of recording and selling music.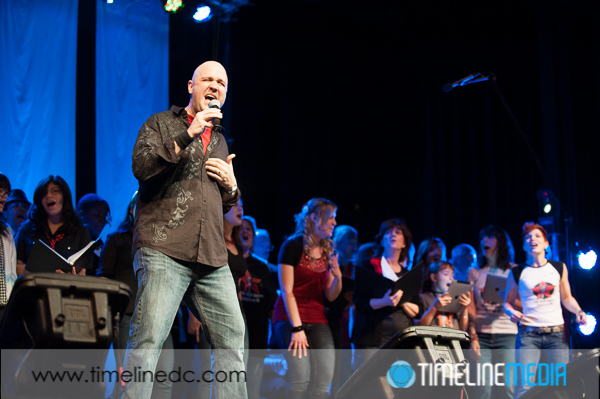 Charitable contributions
The best part of the festival is that proceeds from ticket sales and the silent auction go to the Alzheimer's Association. So you can support a good cause while enjoying this very creative musical form. I encourage you to go to iTunes to sample some of these artists. To get details on this year's event, you can go to the SingStrong website [ http://dc.singstrong.org/ ] and get information on tickets and groups that are planning to perform.
Having the kind of access that the organizers gave the photographers really helps to make some unique and memorable photographs. I was able to go back stage, get in front during sound checks, and in the balcony to find places that others usually do no go. These are the kinds of photos I want to make, not snapshots that the crowd can get with their camera phones. I need to get these in order to show that investing in good photography is worth the price. If I am only getting shots that everyone can get, it is impossible for my work to stand out, and be recognized. This is a goal that every photographer strives to achieve, and I try to make on every shoot.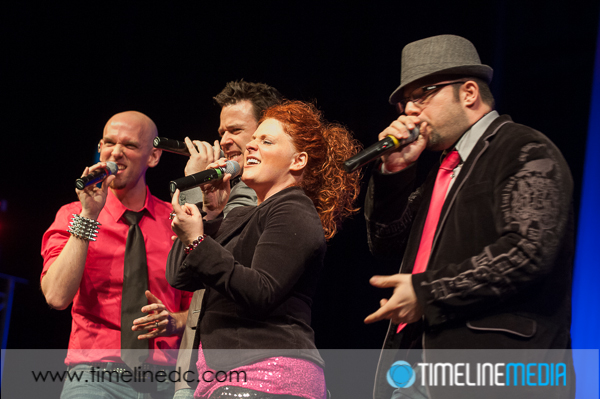 TimeLine Media – http://www.timelinedc.com
703-864-8208