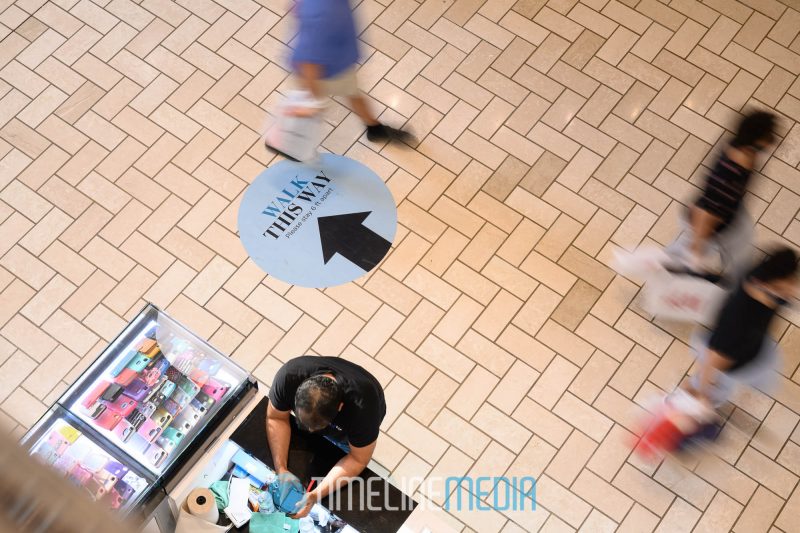 Tysons, Virginia
Presently, the world is adapting to changes to everyday life. With this in mind, these are photos of social distancing changes implemented at Tysons Corner Center during the Covid-19 pandemic. Although we are not yet back to normal, you can visit, walkthrough, and do some shopping. Of course, I have missed my assignments there, so this was an appropriate first assignment back since February!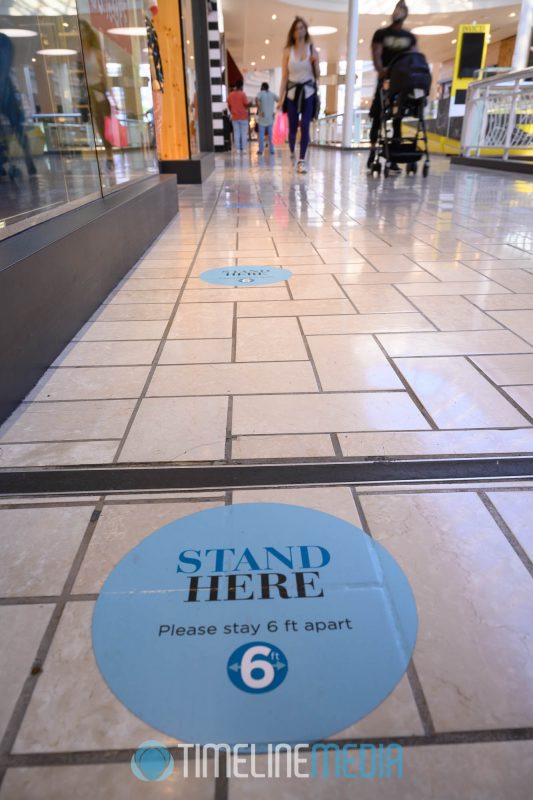 Throughout the center, there are stickers showing a six-foot distance with reminders to stay apart from those who you do not reside. Additionally, there are hand sanitizing stations that are touchless. At their 'Taking Care' website, all the policy changes with respect to social distancing are explained so that you can view them prior to visiting.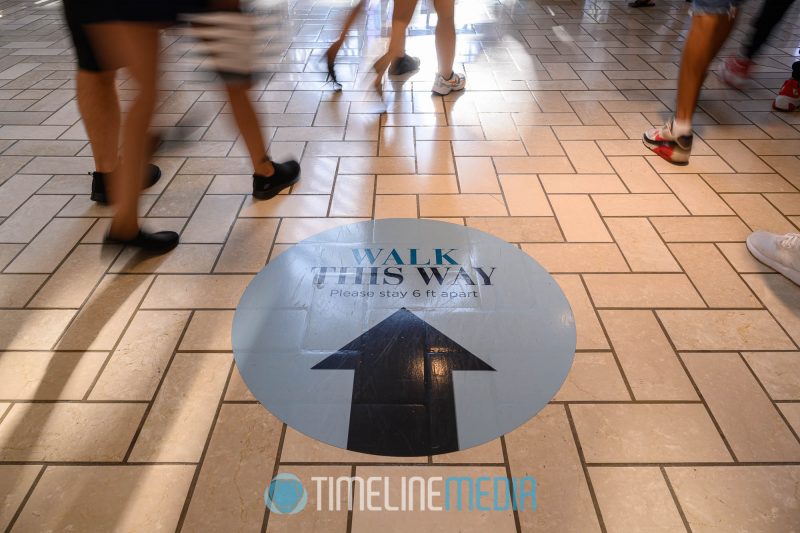 While I was making these photos, I noticed many people taking advantage of the changes. The sanitizing stations were frequently used as people walked through entrances. Also, most shoppers wear masks and keep their distance moving through the large hallways. At this time, I am encouraged. The Tysons community is working together to lessen the effects of the coronavirus so that we can hopefully return to normal.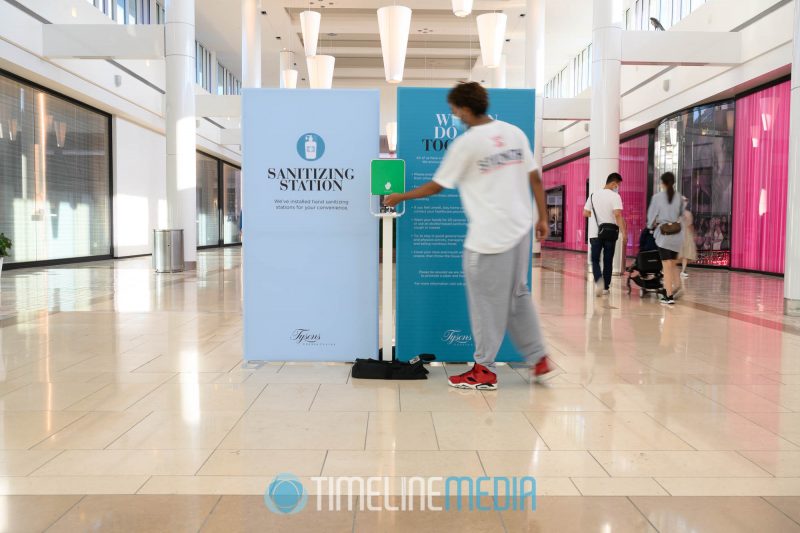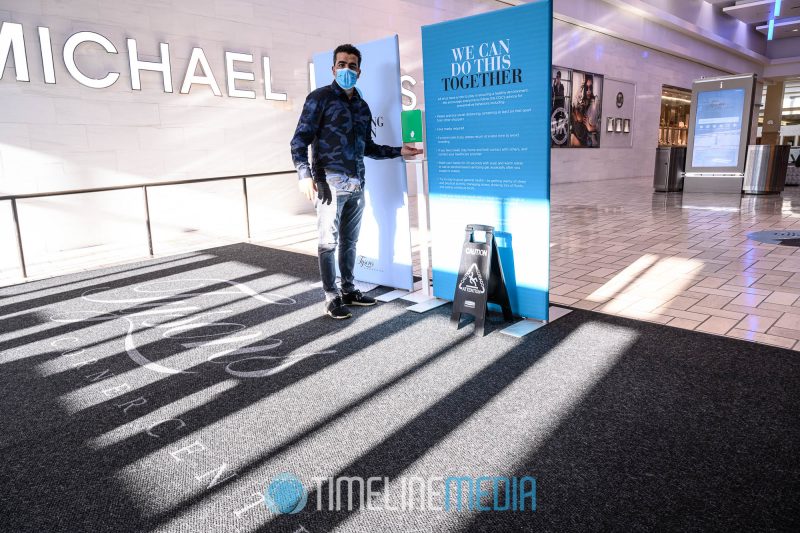 Drive in Movies
To give the community more of an opportunity to get out of the house, Tysons Corner Center also hosts a series of drive-in movies. Additionally, it is a fund raiser for Second Story. With your donation, you can get in to see the feature with your car tailgate as a seat! Their next show is this Friday, August 14, so visit their site to get their details to start next weekend!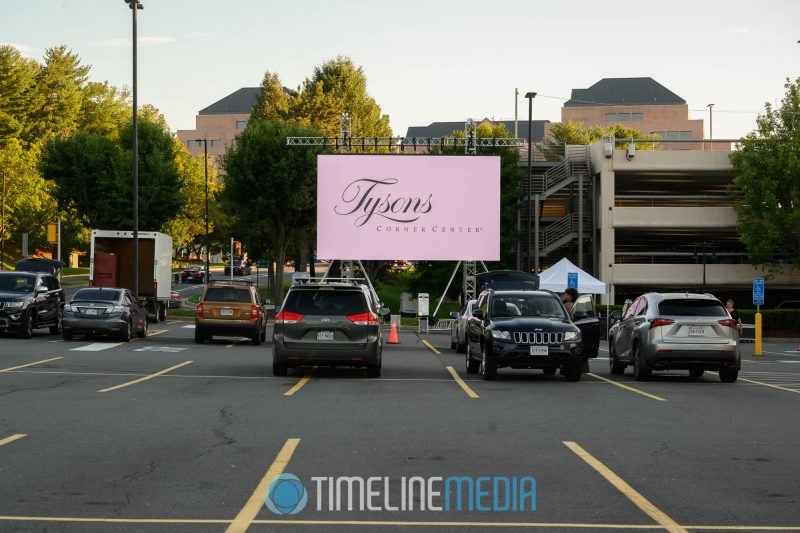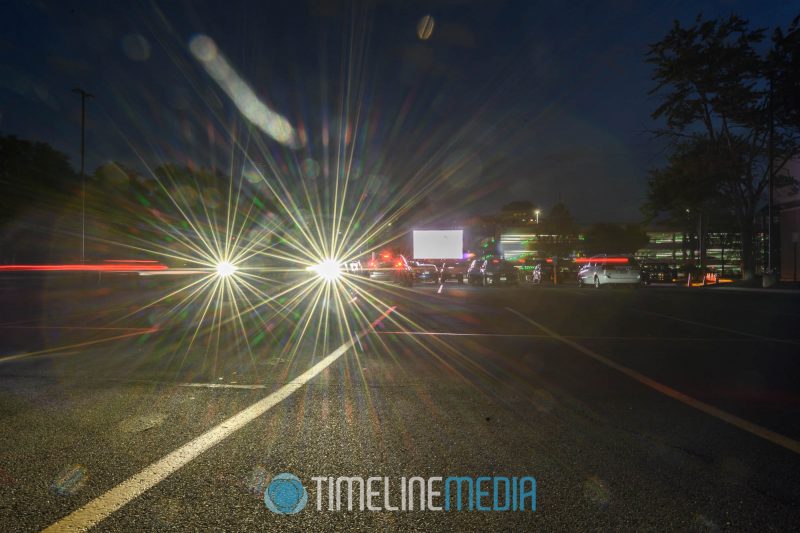 TimeLine Media – www.timelinedc.com
703-864-8208