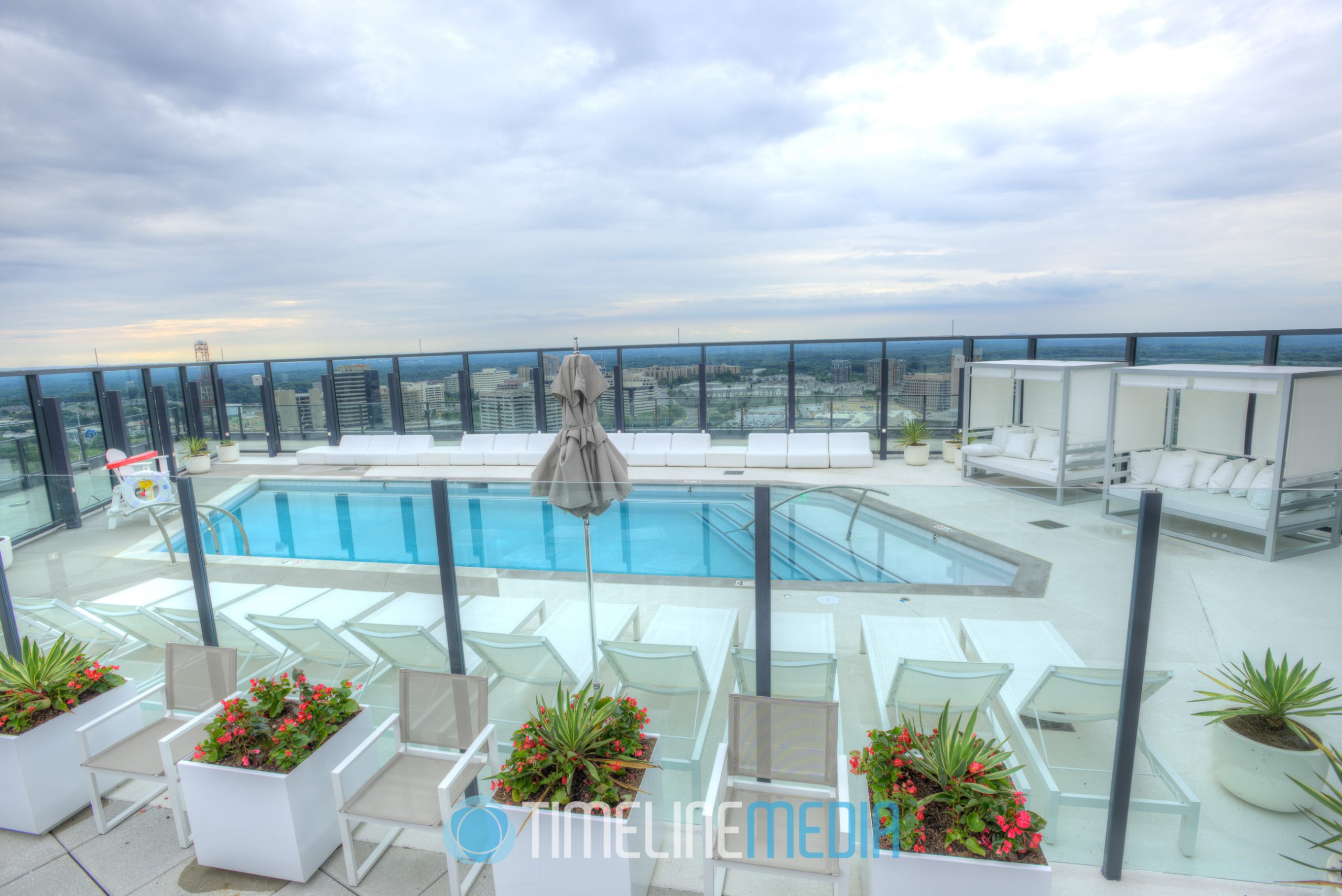 Vita Tower
Just driving through the area, it's easy to see the soaring Tysons spaces going up into the northern Virginia sky. The team from Macerich asked if I could make some photos of the Vita Tower. This is a new luxury apartment tower opening soon next to Tysons Corner Center. It is the closest to 123, and the most visible to those passing through the area.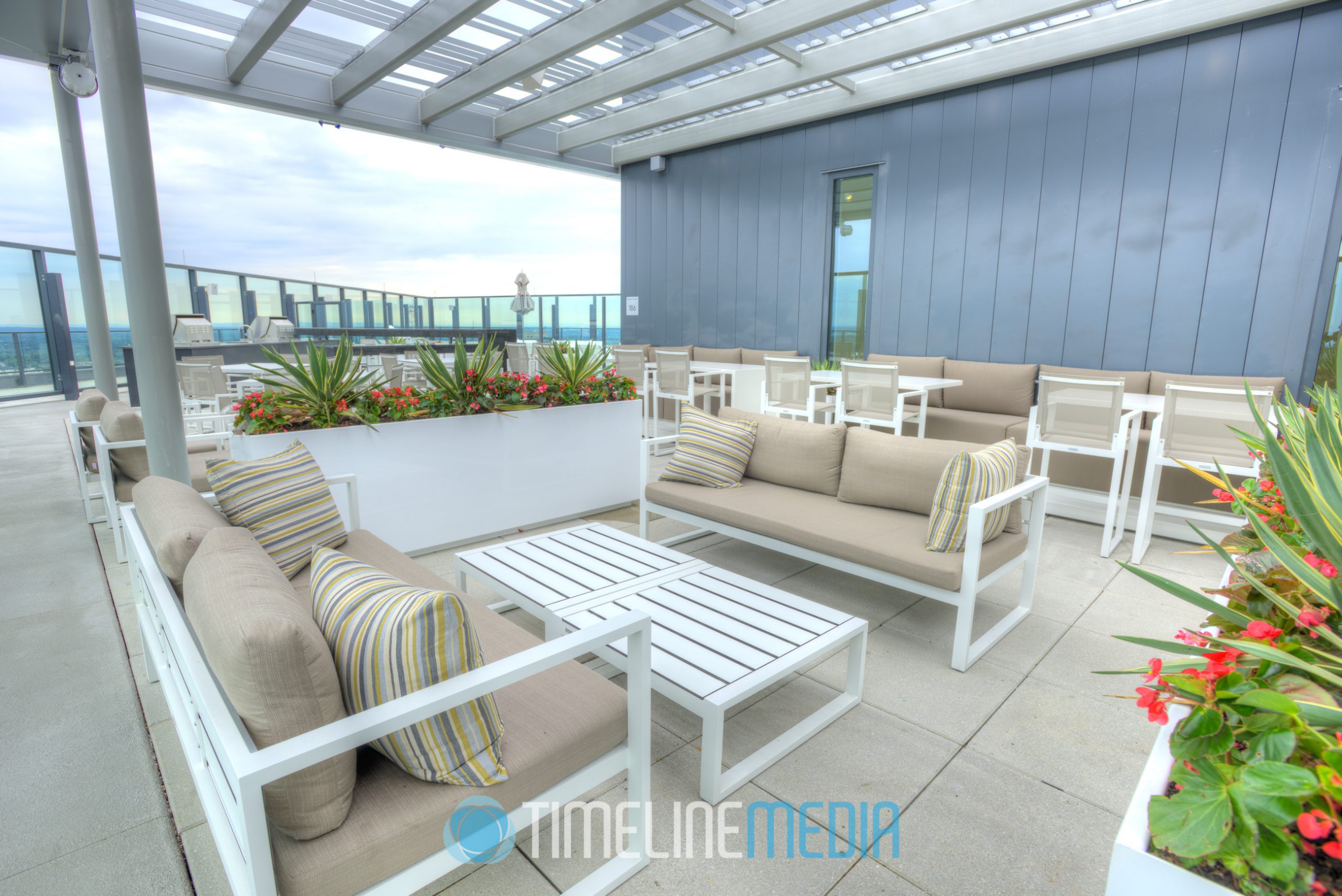 For these photos, I went up to the 30th floor of the Vita. Undoubtedly it is the tallest floor above Tysons right now with a view into downtown Washington, DC. On this floor are a lot of recreation areas for residents to use. There are TVs, tables, lounging chairs, and a pool. When the weather is not good, there are interior space available. There is a kitchen, bar, and lounge with TVs and views over the area. The residences in this building must be high end given that this common area had high end design all around. This will be a definite selling point for this property!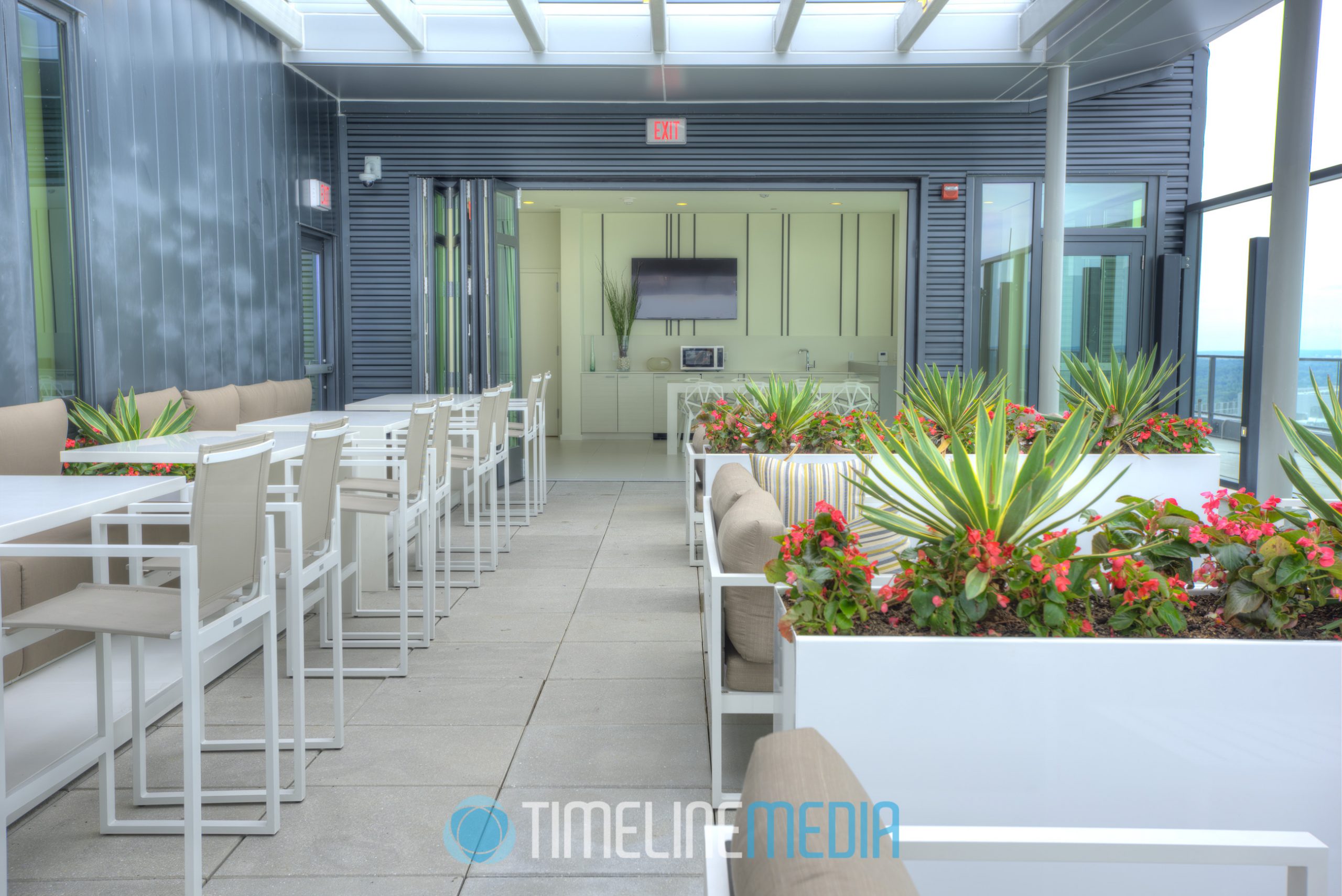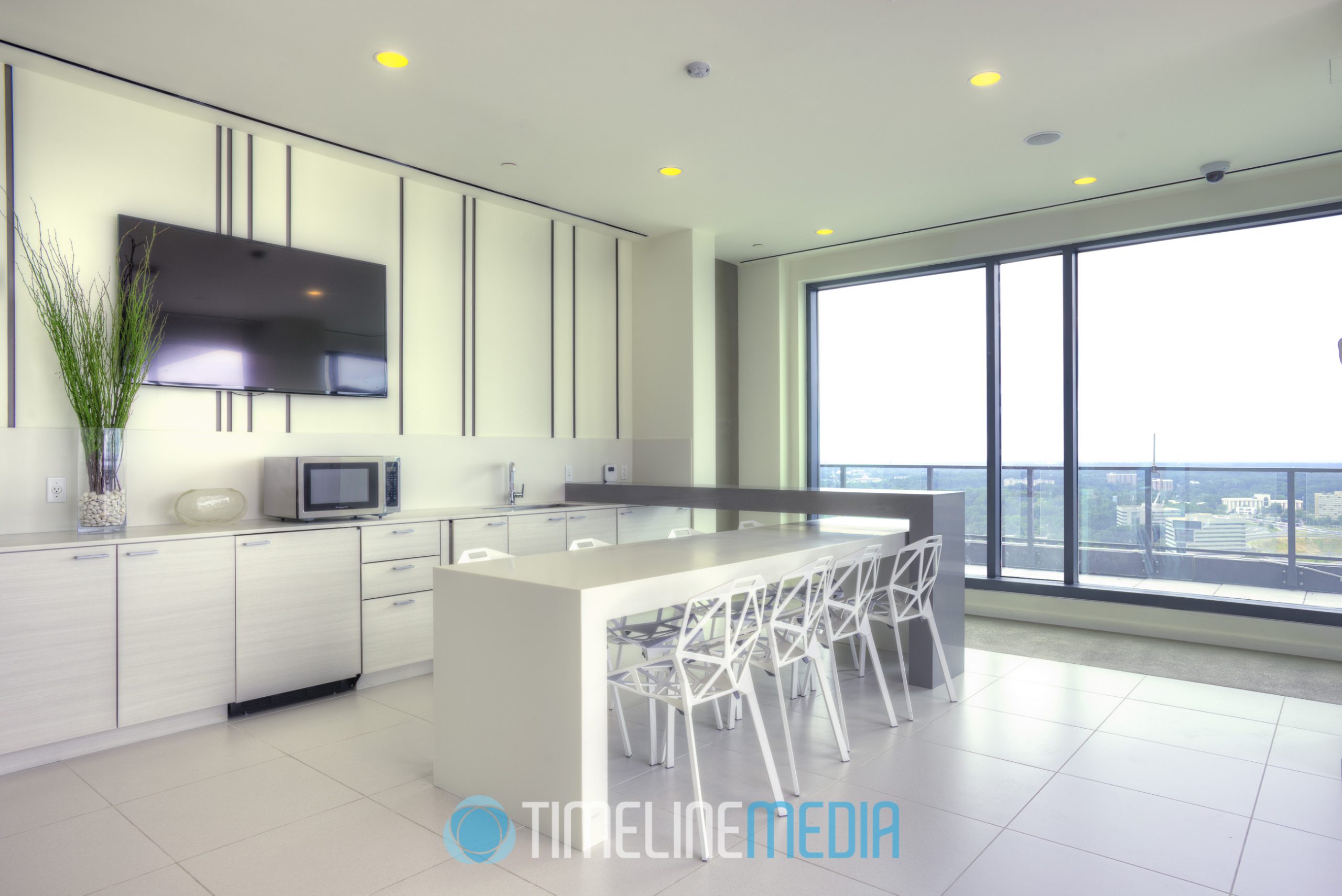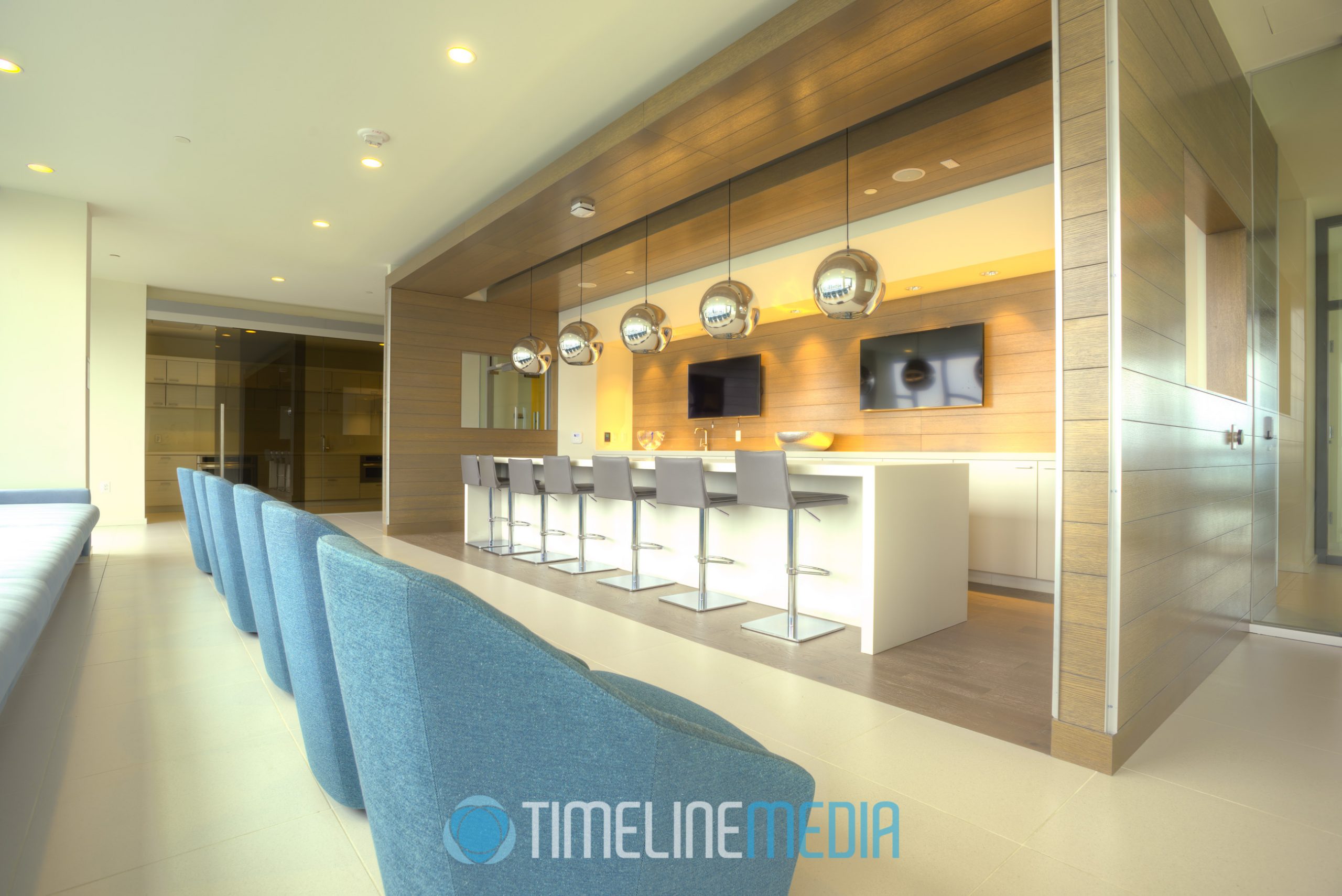 Tower Club – Tysons
Across the Tysons Corner Center from the Vita Tower is the Towers Crescent building. It was a soaring space in Tysons since the 1980s. My architect father would frequently comment about this Philip Johnson building when we were in the area. For another client request, I was given access to photograph from their outside spaces. I cannot help thinking this view will change drastically over the next few years!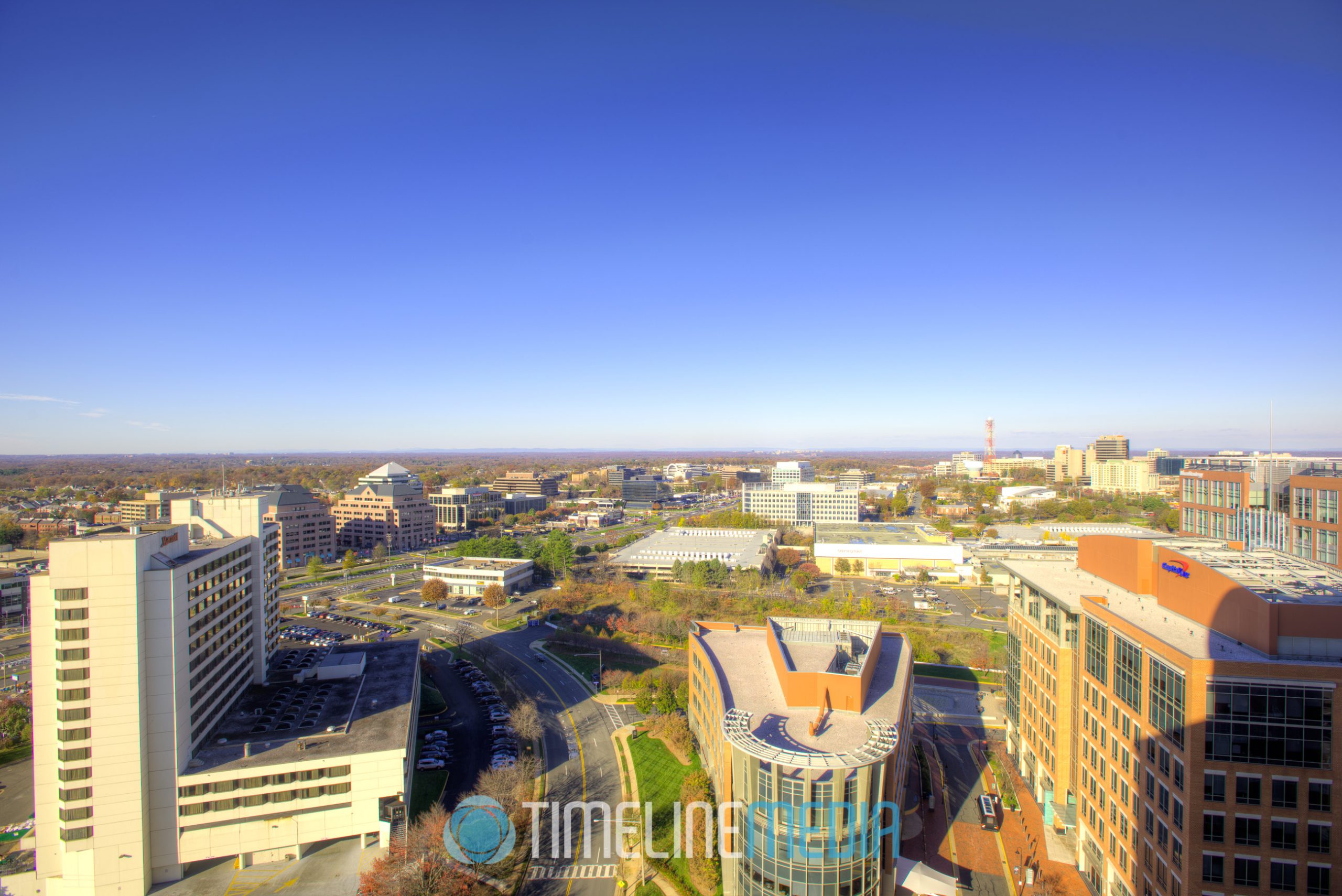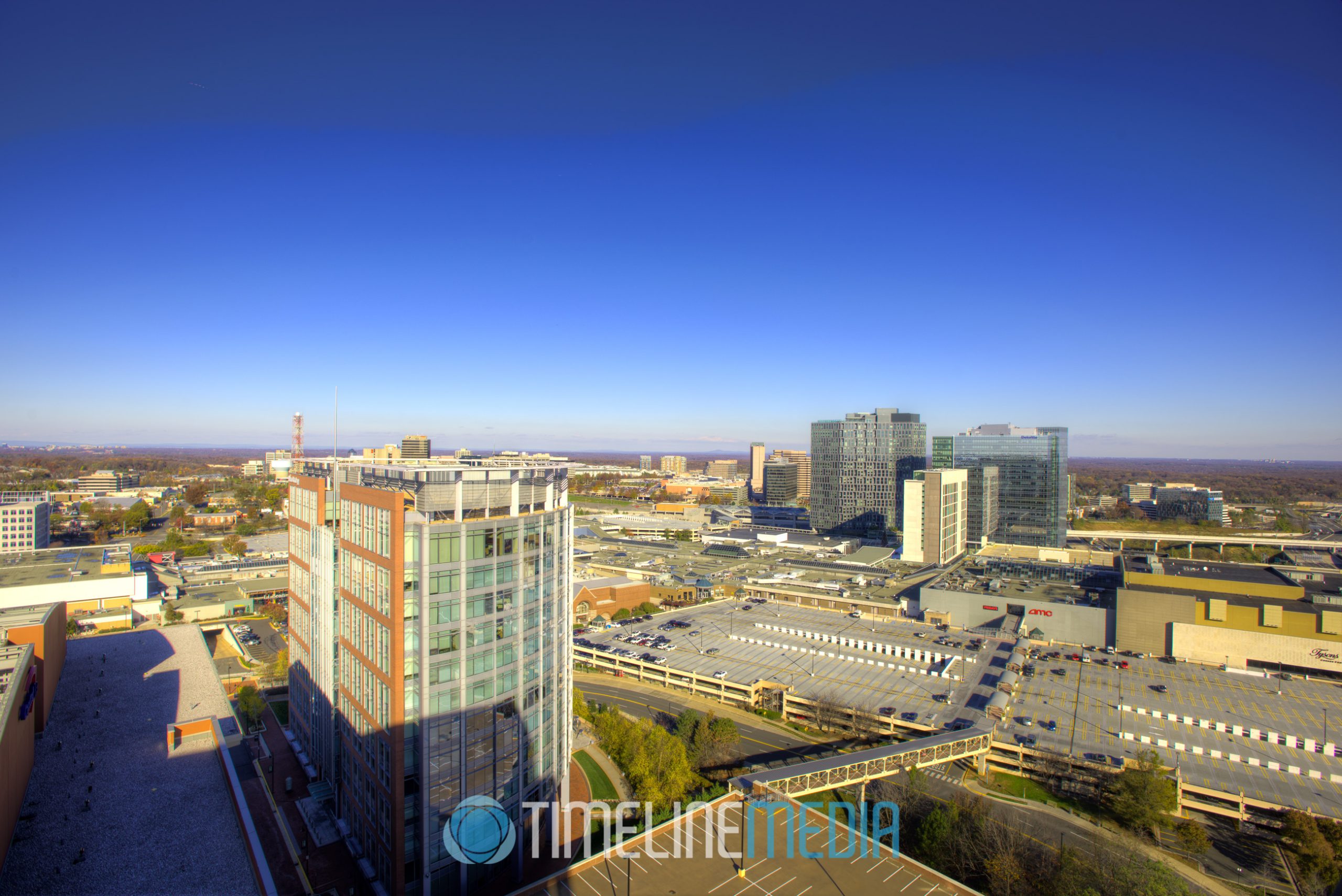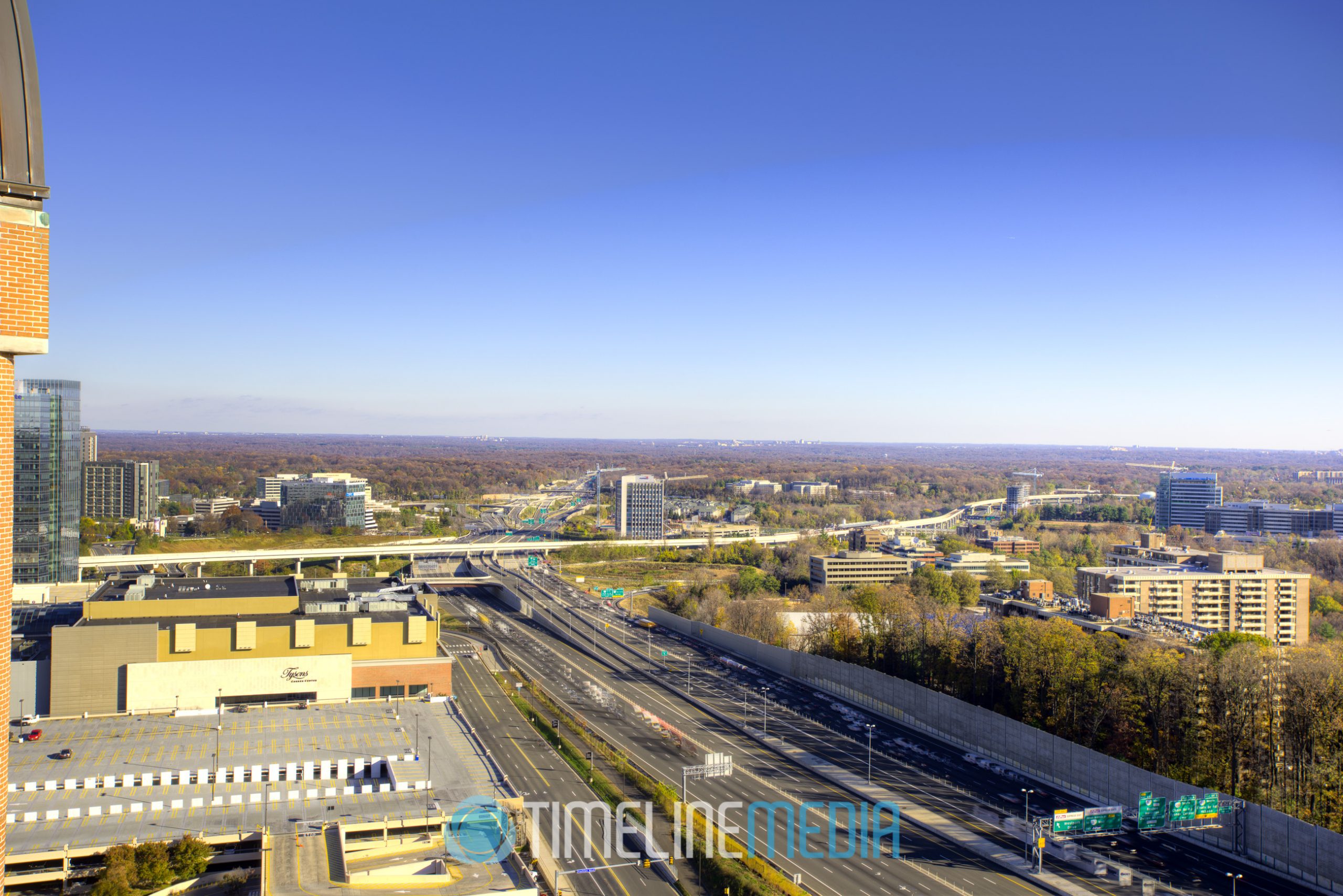 TimeLine Media – www.timelinedc.com
703-864-8208