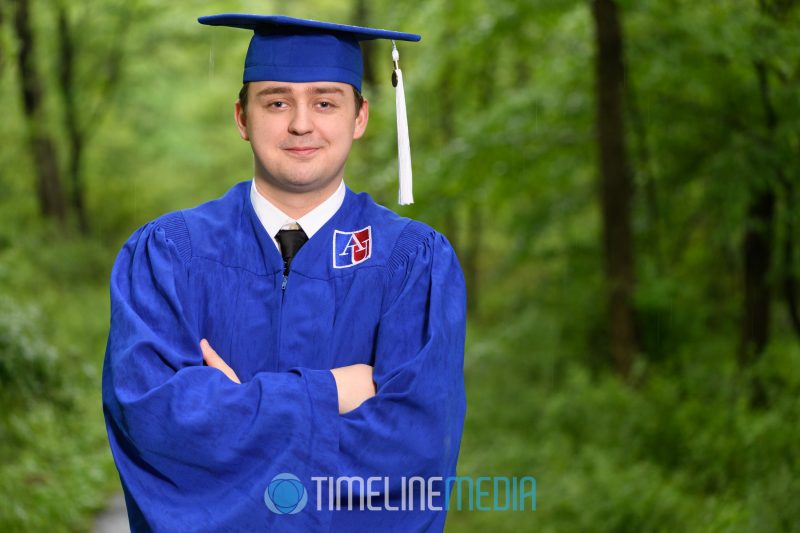 Falls Church, Virginia
Nikolai asked if I could take some graduation photos for him! Being that he has been my go-to assistant for many projects for the last couple of years, I happily made these for him. Prior to his arrival, I had a setup in mind that was at the ready. All of my lighting, and gear was set then mother nature changed things for us! Due to a driving rain, I could not do anything I had planned. Since we are both experienced photographers, we made changes quickly. For this reason, we headed to the forest!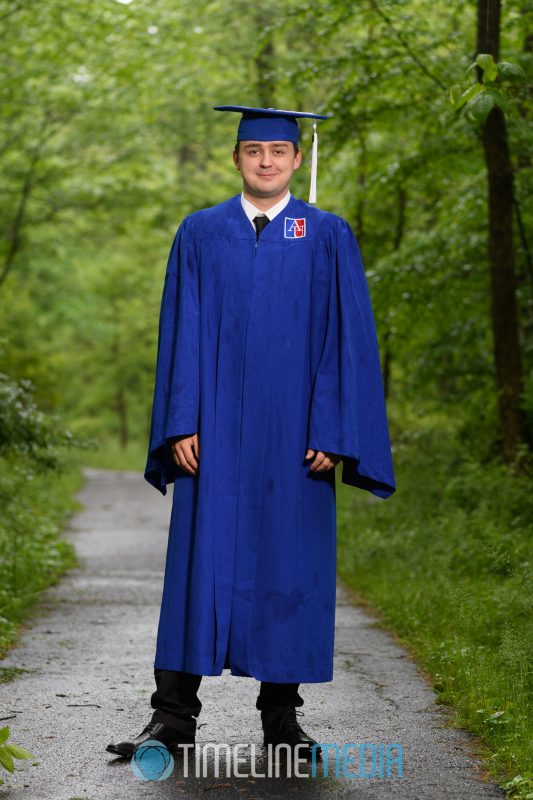 Thankfully, the rain did let up a little. Under the thick leaf coverage of the park, we were somewhat protected. In spite of the rain, I still brought along a large flash outside. It was worth it to get high quality photos of Nikolai in his cap and gown. Although we are not family, I was very proud of his accomplishment. In light of how hard he works both at school, and at his part-time photography, I was amazed at his academic record! He will unquestionably will be successful as he has been in most endeavors so far. Hopefully he'll take some time to reflect and celebrate it how much he has done already before shooting off to the next level. Congratulations, Nikolai!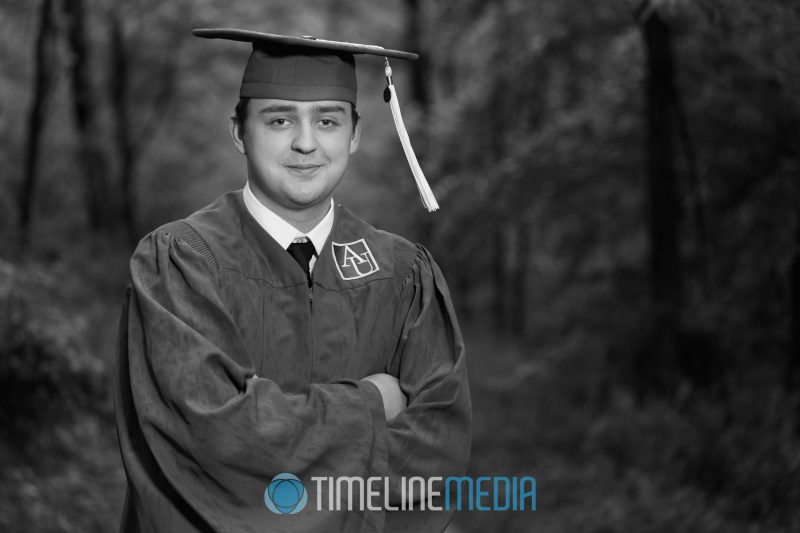 TimeLine Media – www.timelinedc.com
703-864-8208