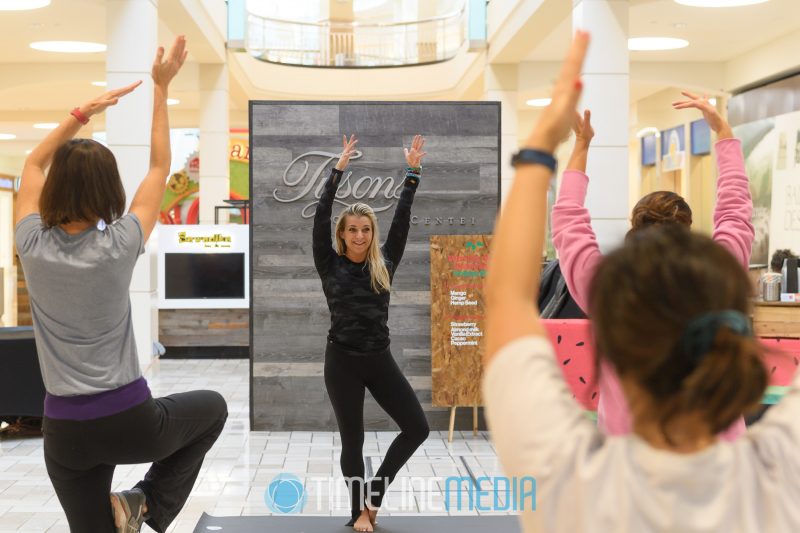 Tysons Corner Center
Earlier this month, I photographed the 2019 Athleta Holiday Yoga event at Tysons Corner Center. Since we are in the middle of the Christmas holiday season, it is never too early to start healthy habits for the new year. At first, I did not want to make any noise as the event started. The yoga stretches were very calming with a DJ playing some soothing background music.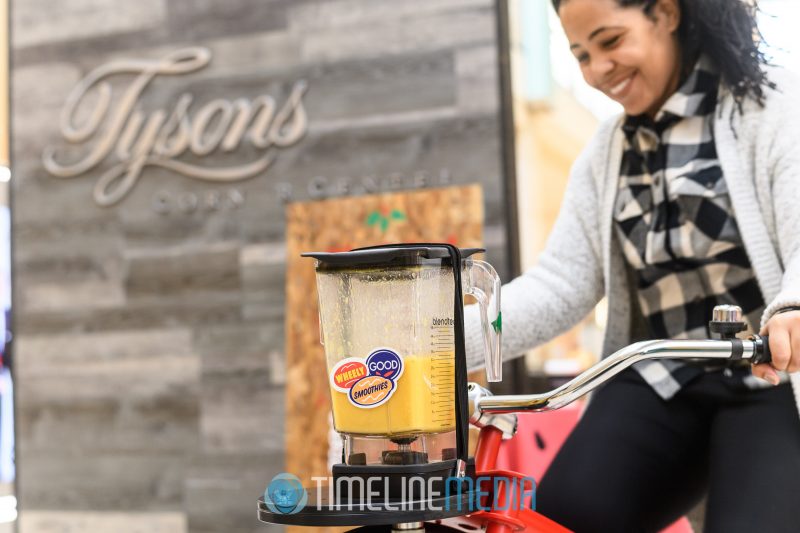 Afterwards, the participants were able to make their own smoothies. Wheely Good Smoothies had two bikes setup that let you mix your treat using your own leg power! While these were normal stationary bikes, they modified a mixer to be powered by the bike chain as a rider pedaled. This made for some surprisingly fun photos, and tasty smoothies!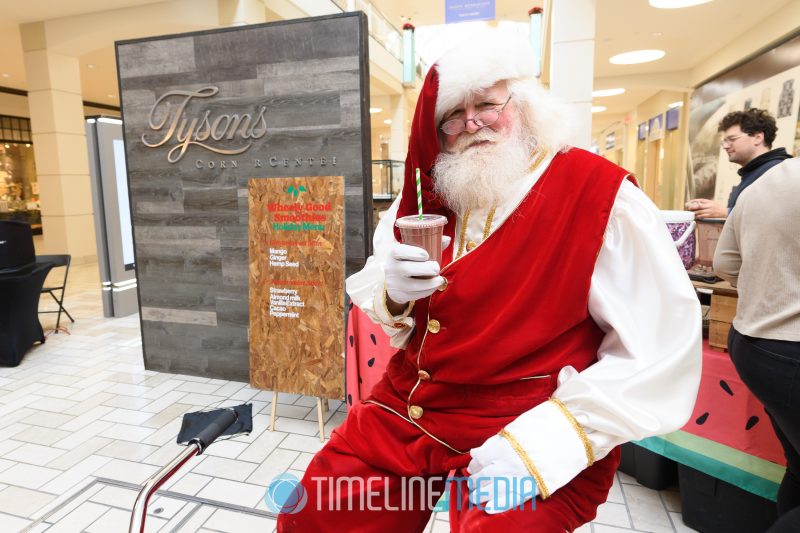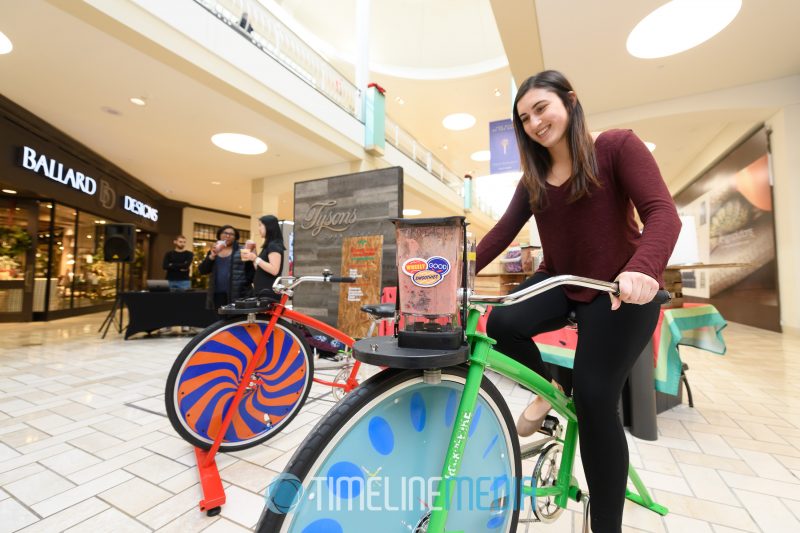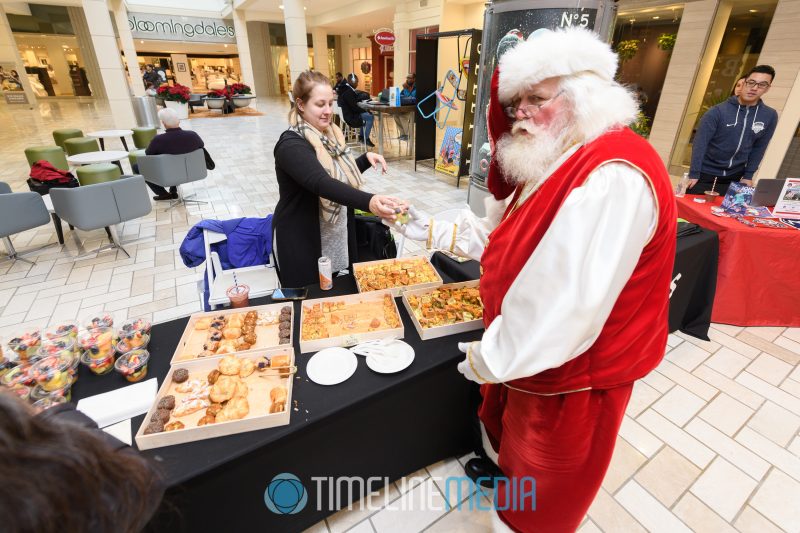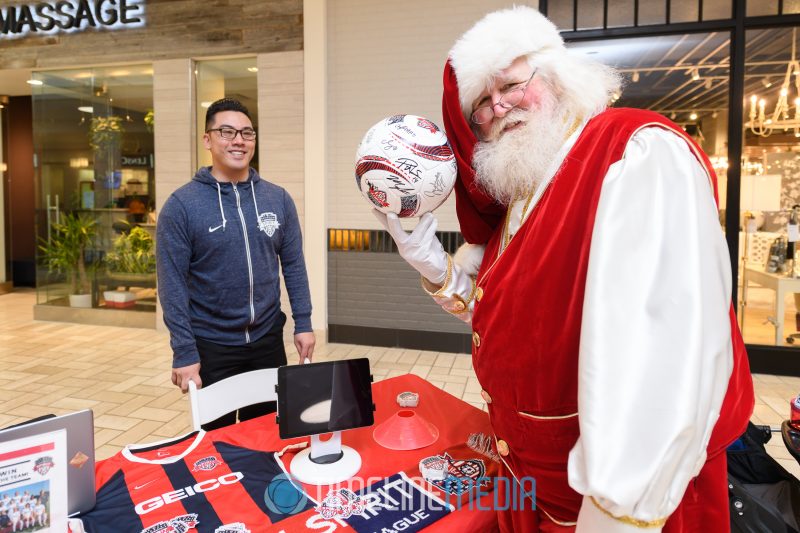 TimeLine Media – www.timelinedc.com
703-864-8208