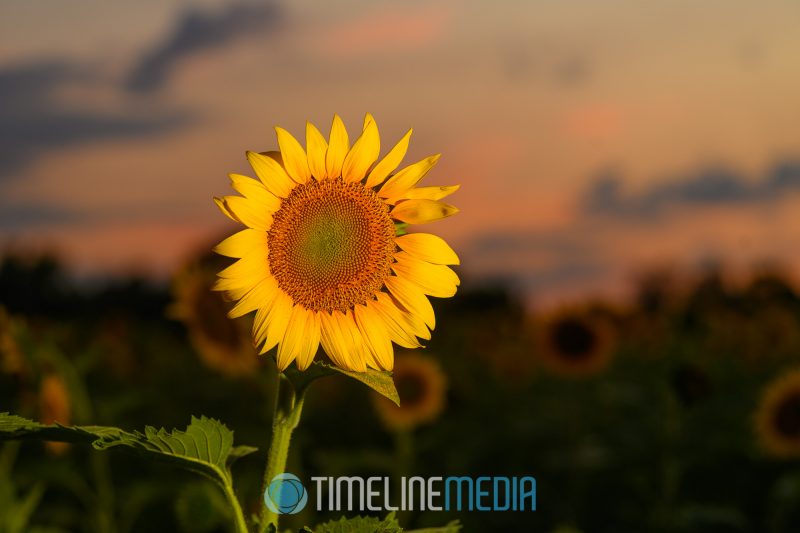 Poolesville, Maryland
For the last few years, a late July trip to see sunflowers is on the calendar. This year, our 2020 visit to McKee Beshers Wildlife Management Area was special for more than a few reasons. Firstly, it was an early birthday celebration for my mom. Since she has embraced new technology with her digital camera and her smartphone, a full sunflower field is almost overload for photo subjects.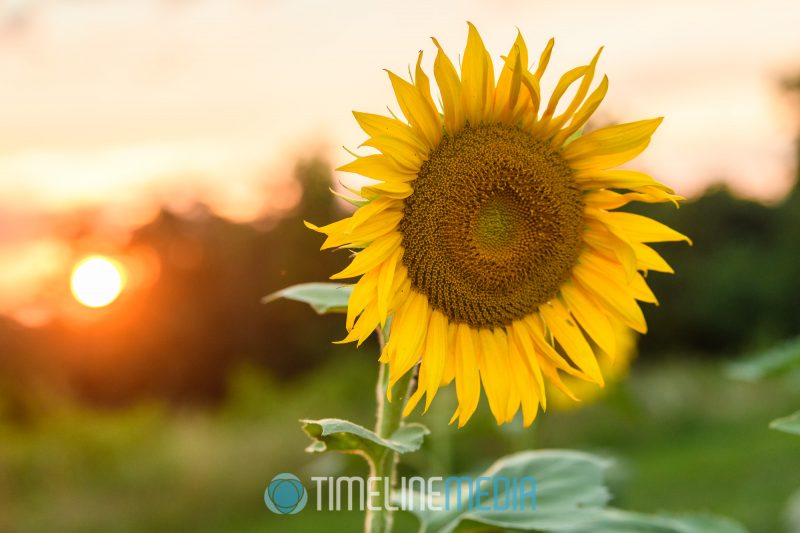 Secondly, I wanted to stretch some photography muscles of my own. Although it was hot, humid with plenty of bugs flying around, I still took some time to try all kinds of tricks. Maybe some of these will come in handy with some future projects. Overall, my favorite with the sunsetting flowers was just taking the flash off the camera and firing it at different angles. At this time there was an interesting sky as the sun set and the light changed into night.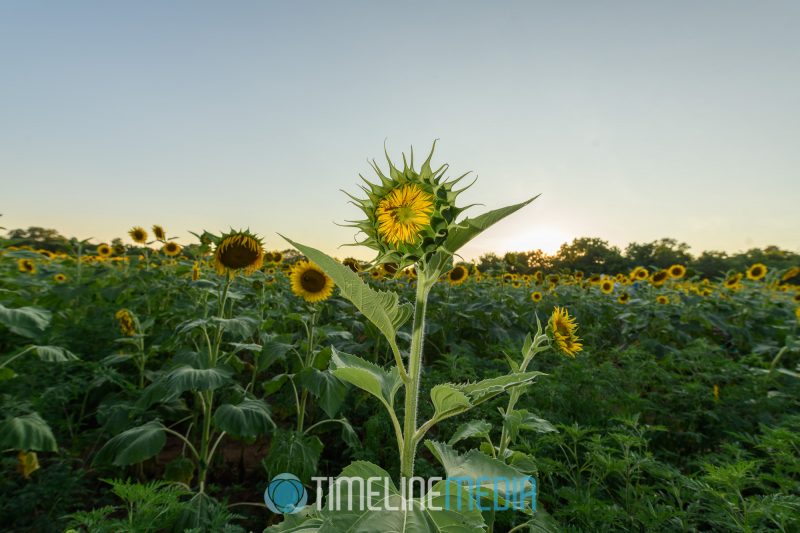 For some reason, I was attracted to some different images. Of course, the blooms were the highlights, but I was attracted to some other discoveries in the field. I really enjoyed the sunflowers that did not pop out – they looked completely different the others, but had a great firework look all their own. Concurrently a view from the 'back' of the sunflowers evoked the look from the back of a church. It was as if all the flowers were praying to an altar facing away from me.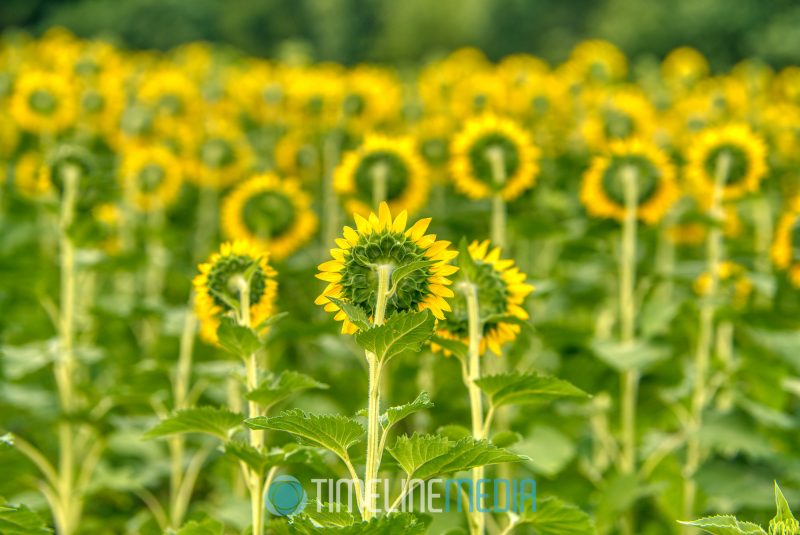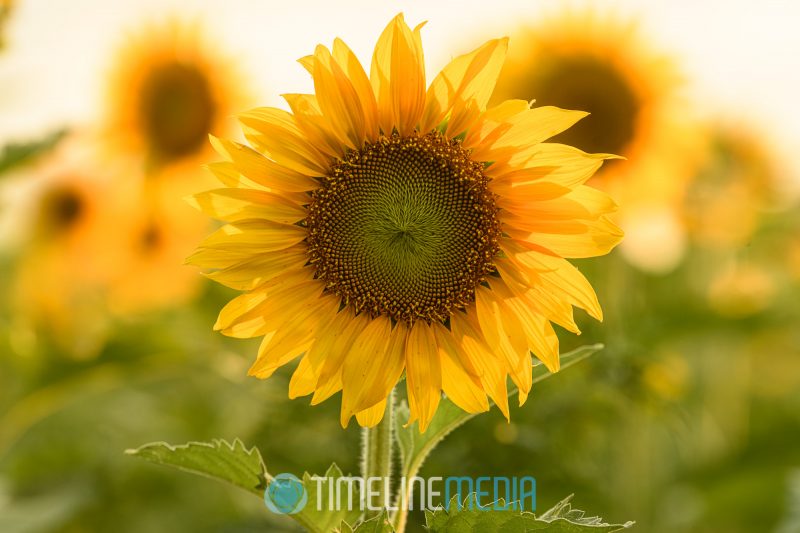 Stargazing
Finally, we parked the car across the sunflower field. Since we had stayed until after sunset, we waited for a chance to look up for the next nature show. Above the horizon was the newly discovered comet, NEOWISE. From what I had seen from some talented photographers online, this is worth the effort to see! We had binoculars, and apps to help us locate the comet in the sky. Above all, I am truthful in my thoughts on my little blog. I did not actually see the comet in all its detail with my bare eyes. I really needed the cameras and binoculars to get a glimpse. When it came into focus, it was worth the wait!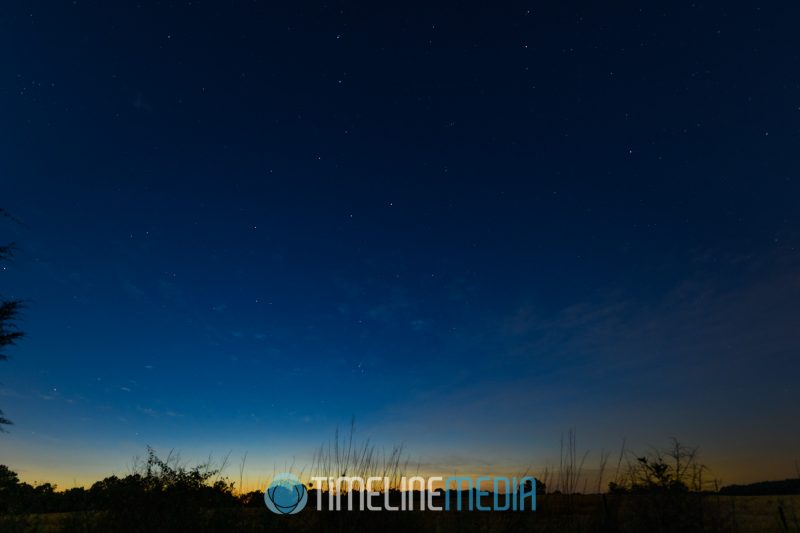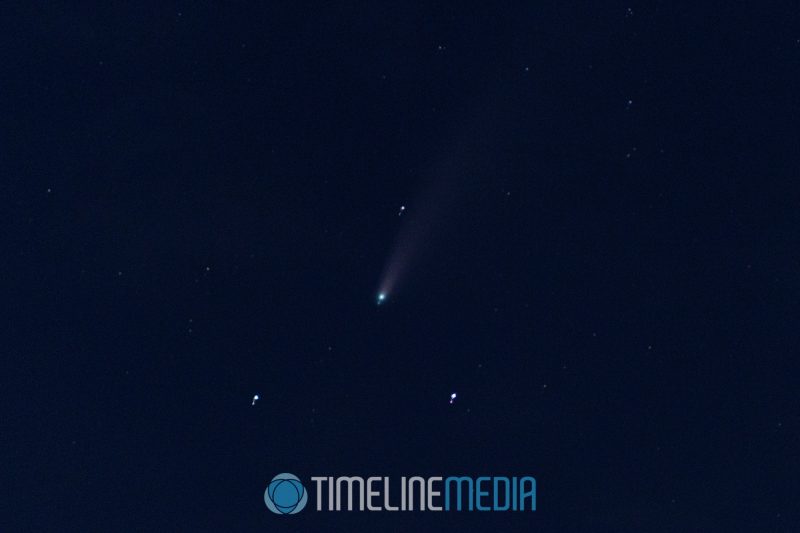 TimeLine Media – www.timelinedc.com
703-864-8208