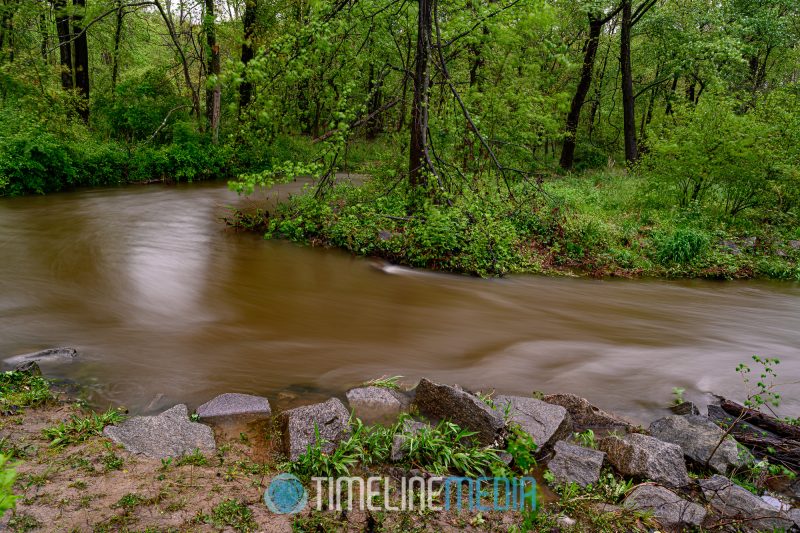 Falls Church, VA
During our daily walk, I wanted to test water long exposure images since we have a large creek in the neighborhood. In addition to practicing, this more casual photography helps my planning and pre-visualizing skills. When I made some images low to a running creek, I started planning on another shoot with different gear and conditions.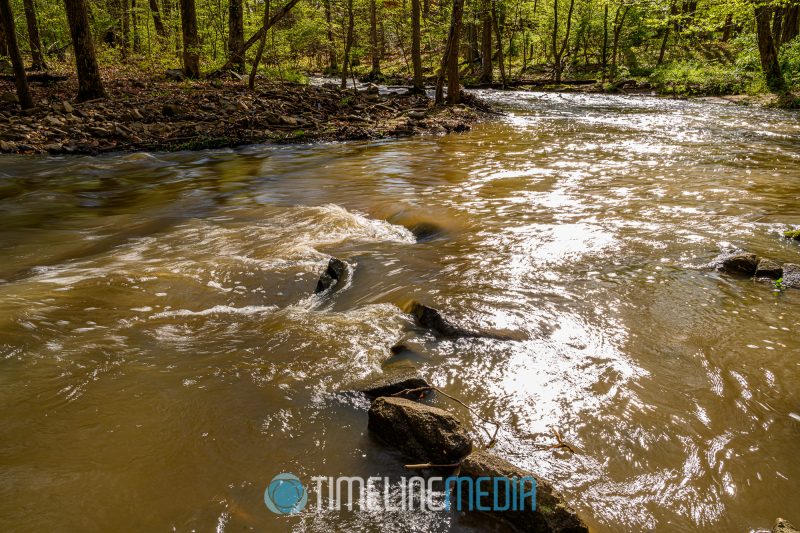 In the light of this first example, I knew that I was there at the wrong time. Now that there was some strong sunlight coming through the trees, it would be difficult to get a long exposure of the flowing water. To get what I needed I would have to come back on a different day. Specifically, I would need a time when the light was not as strong. With this in mind, I waited until an overcast / rainy day to try again.
Water Long Exposure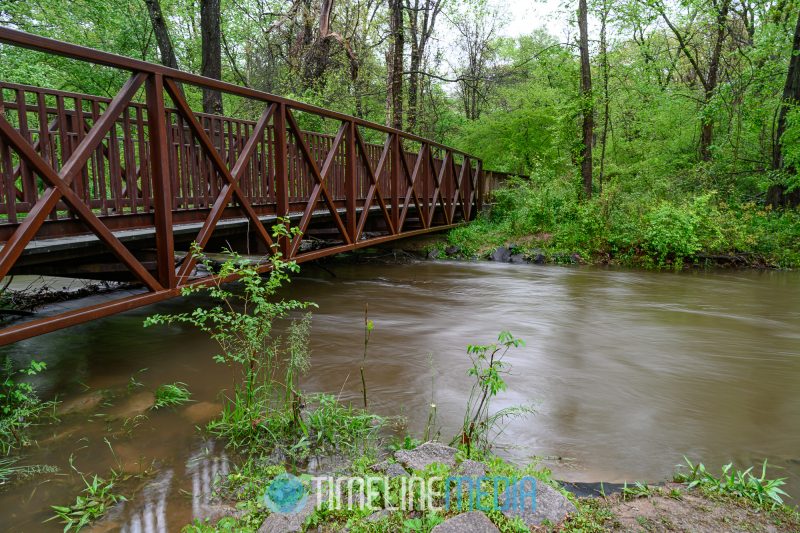 Subsequently, I brought out the tripod and planned to set it with longer exposures in mind. For what I was planning hand-holding the camera would not be an option. For these, I think it was successful. However, I already have some ideas to make them even better. Just waiting for another rainy day!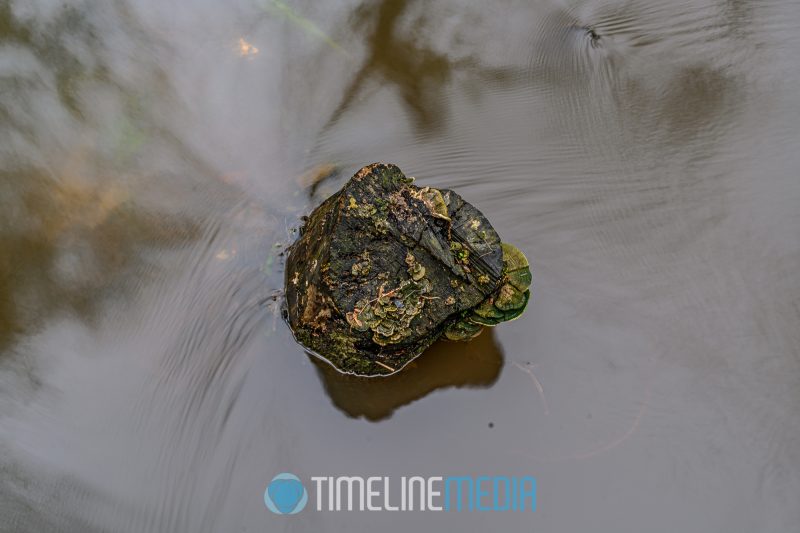 TimeLine Media – www.timelinedc.com
703-864-8208