After the ceremony, is where the photographer is front and center. There are the must-have formal photos that need to be taken. With all the family gathered at one place, it is an important milestone in two family's history. These are the wedding photos that are on the top of the list when asked what the first thing will be salvaged in a fire! At no other time will all these people be assembled at the same time to celebrate a new marriage. For this wedding, I took as many separate groups as I could – from both families together, to just siblings, to immediate families only, to the entire extended family together in one photo.
Bridal Walk – Wedding Photos
When the formals are complete, I can relax a little. The next part is my FAVORITE during a wedding day – a bridal walk with the bride and groom where I can get time alone with them without any other distractions. Lots of brides and grooms like the little break before the reception to recharge. Some of my best images from a wedding can be crafted during these mini sessions. Ruth and Don were very brave going out in the cold to get some photos at a beautiful church in downtown Hershey, PA. This had a beautifully lit cross that I could place in the background – got lucky again!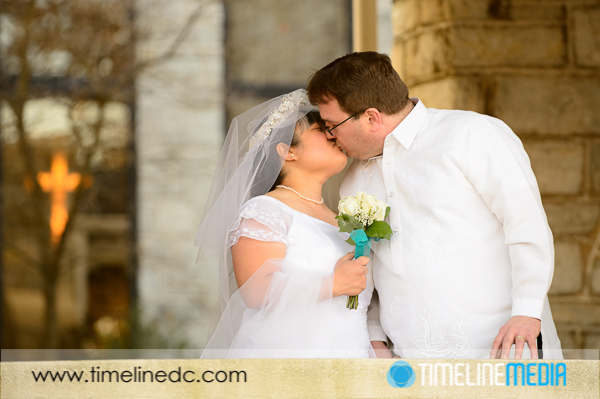 The bright red doors gave a nice background to the still-hanging Christmas decorations: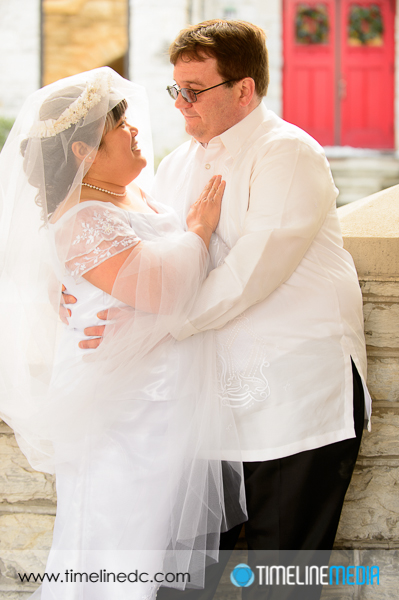 Being in Hershey, PA, you can't get out of town without getting a photo of a kiss underneath a lightpost "Kiss" in the shape of the famous chocolates: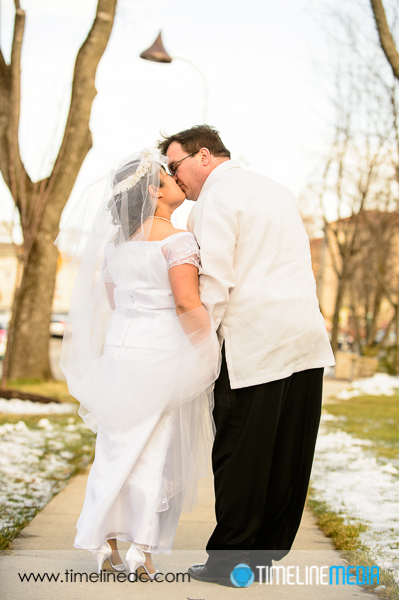 The light was just perfect for photos – a little overcast, and the slight breeze kept the veil out of the way. The passing traffic honked their horns to the bride and groom! Both of them took it in stride – sharing the day with their motorized well-wishers.
TimeLine Media – www.timelinedc.com
703-864-8208