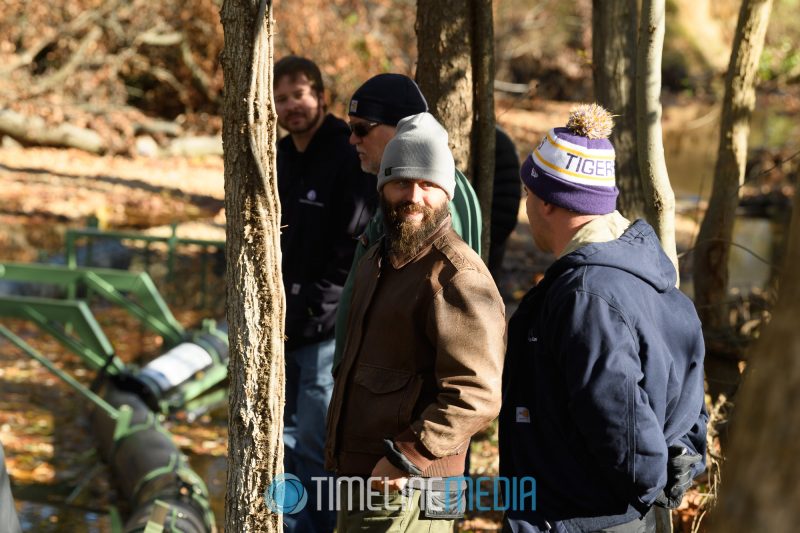 College Park, Maryland
Last fall, I photographed the corporate clean up event in College Park, Maryland for Colonial Pipeline. On this occasion, a group from the company met with Trey from Anacostia Riverkeeper, a non-profit organization. Their aim is to preserve and restore the Anacostia River, an important waterway throughout Washington, DC, and Maryland.
River Cleanup
This afternoon, the group received an education on the efforts of Anacostia Riverkeeper to improve the river. Outreach efforts with the goal of cleaner waters include lectures, and hands on workshops. Overall the goal is to have a clean river that the community can enjoy.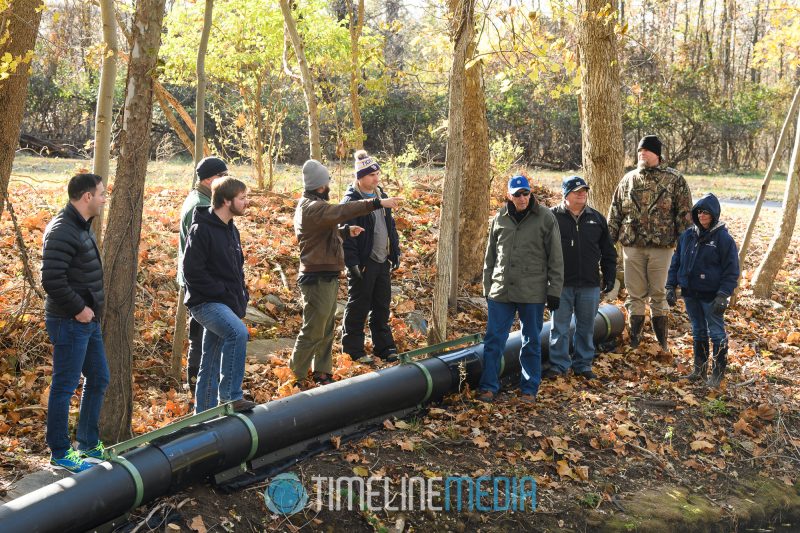 I was surprised at the amount of trash that was pulled from the river while they walked the river banks. Surrounded by fallen leaves, most of this trash was hidden from view. So, at first look, I did not think there was much to do. After finding some trash, volunteers separated the items by type. It became apparent how big this job would be. However, starting with this many volunteer on this small section is a start.
Trash Collection
From old food wrappers, bottles, and balls that had strayed from the nearby recreation area, they were removed and sorted. Additionally, there were some larger items that they removed. These included an old car seat, entire bags full of other garage, and a hose from a fire truck! As you can see from the photos, this required many people to bring out from riverbed! When a bag was full, it was weighed.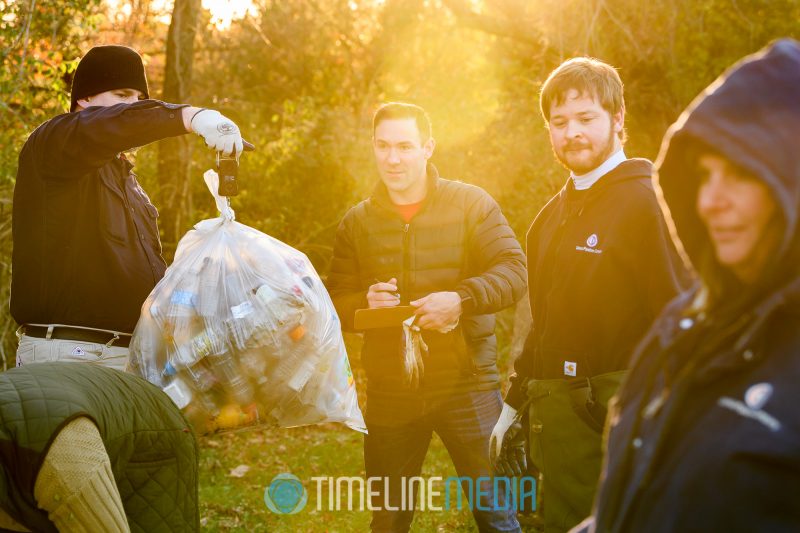 Overall, I was impressed with the volunteers from Colonial Pipeline. They donned the water-safe gear, gloves, and grabbing implements. Then they put in a lot of work to find trash. Although it was cold outside, they moved quickly. Afterwards they brought all the trash together! After weighing the debris, they pulled out 500 pounds! Being a beautiful park, you would not have expected that much. Afterwards, they were properly disposed at nearby bins.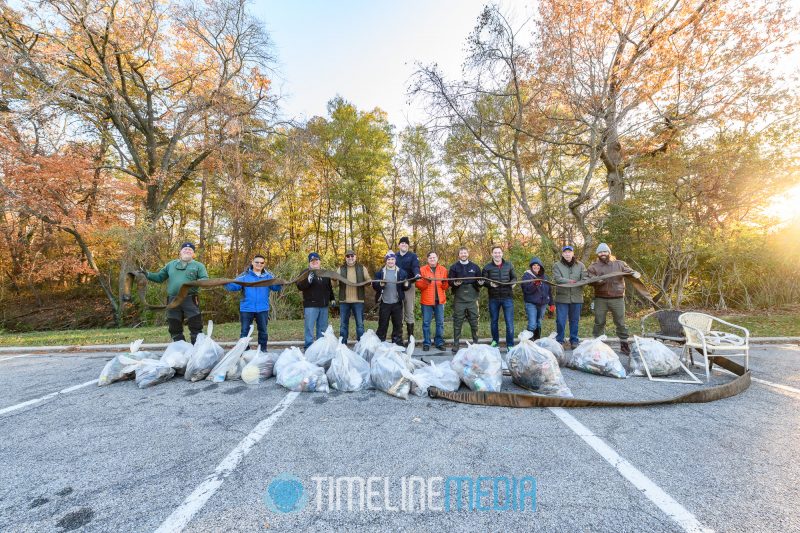 TimeLine Media – www.timelinedc.com
703-864-8208