NHL Player
Back in February, I covered and appearance by Karl Alzner at Tysons Corner Center. He is a defenseman for the Washington Capitals. If you are not familiar, the Capitals are the professional hockey team based in Washington DC, and Alzner has been a standout player for the team since he joined them in 2008.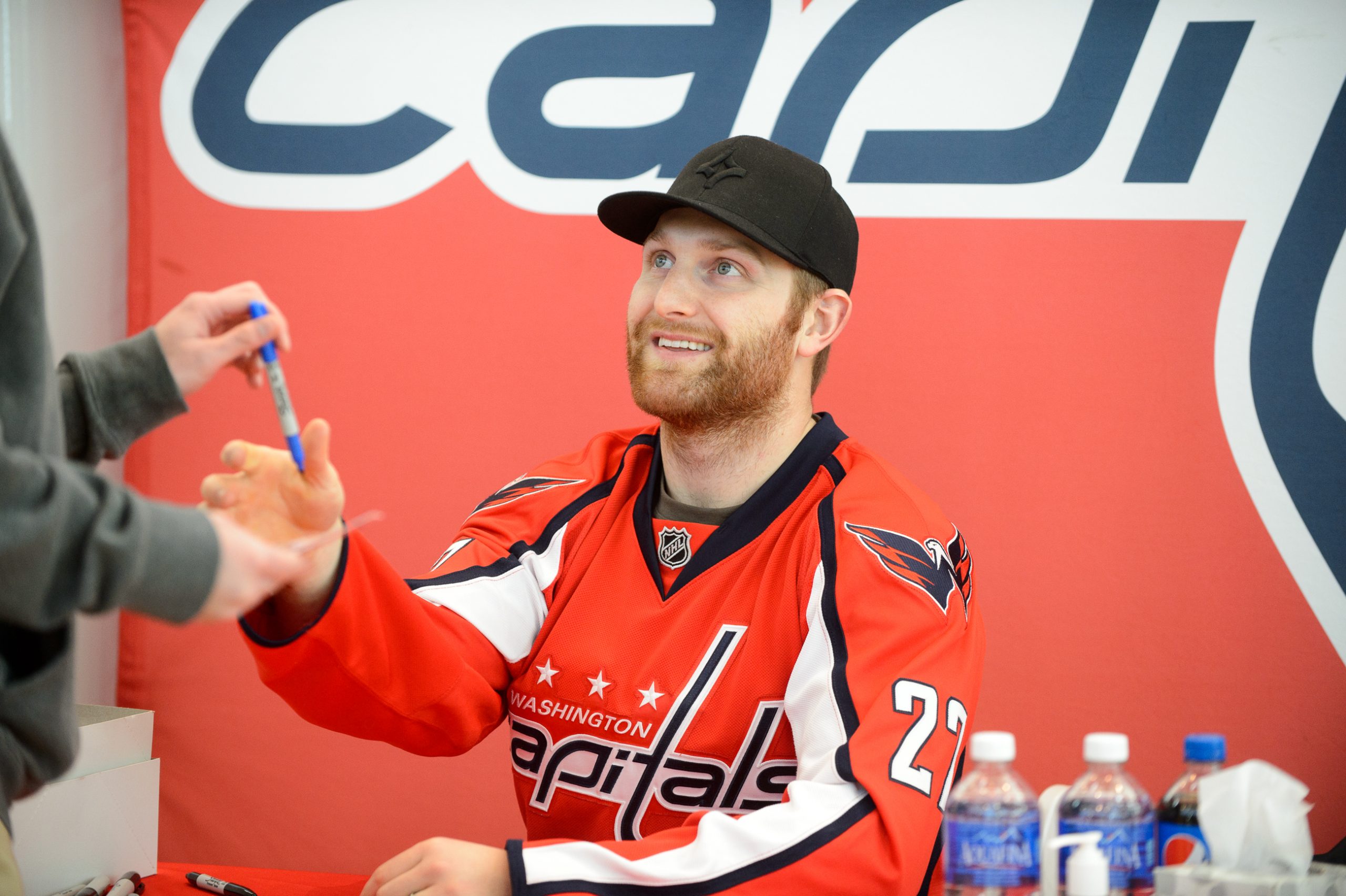 Of all the professional sports teams in the DC area, it is a popular opinion that the Capitals are the team that is closest to winning a Championship. Although the did not make the playoffs in 2014, they have made it every year since 2008 reaching the conference semi-finals 3 times. It is a popular chant in the arena to 'Rock The Red' so the Concourse at Tysons Corner Center was decked out with red.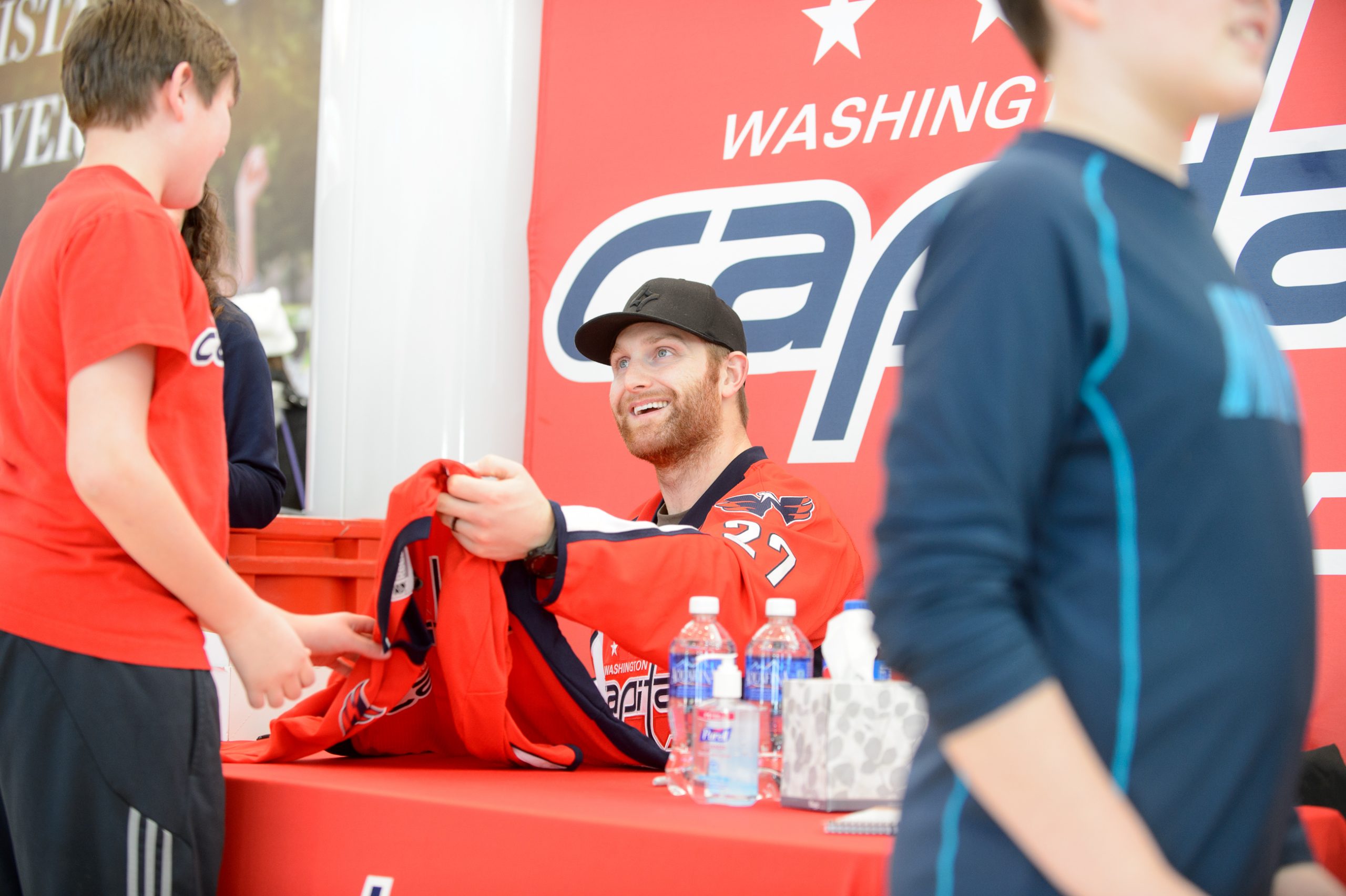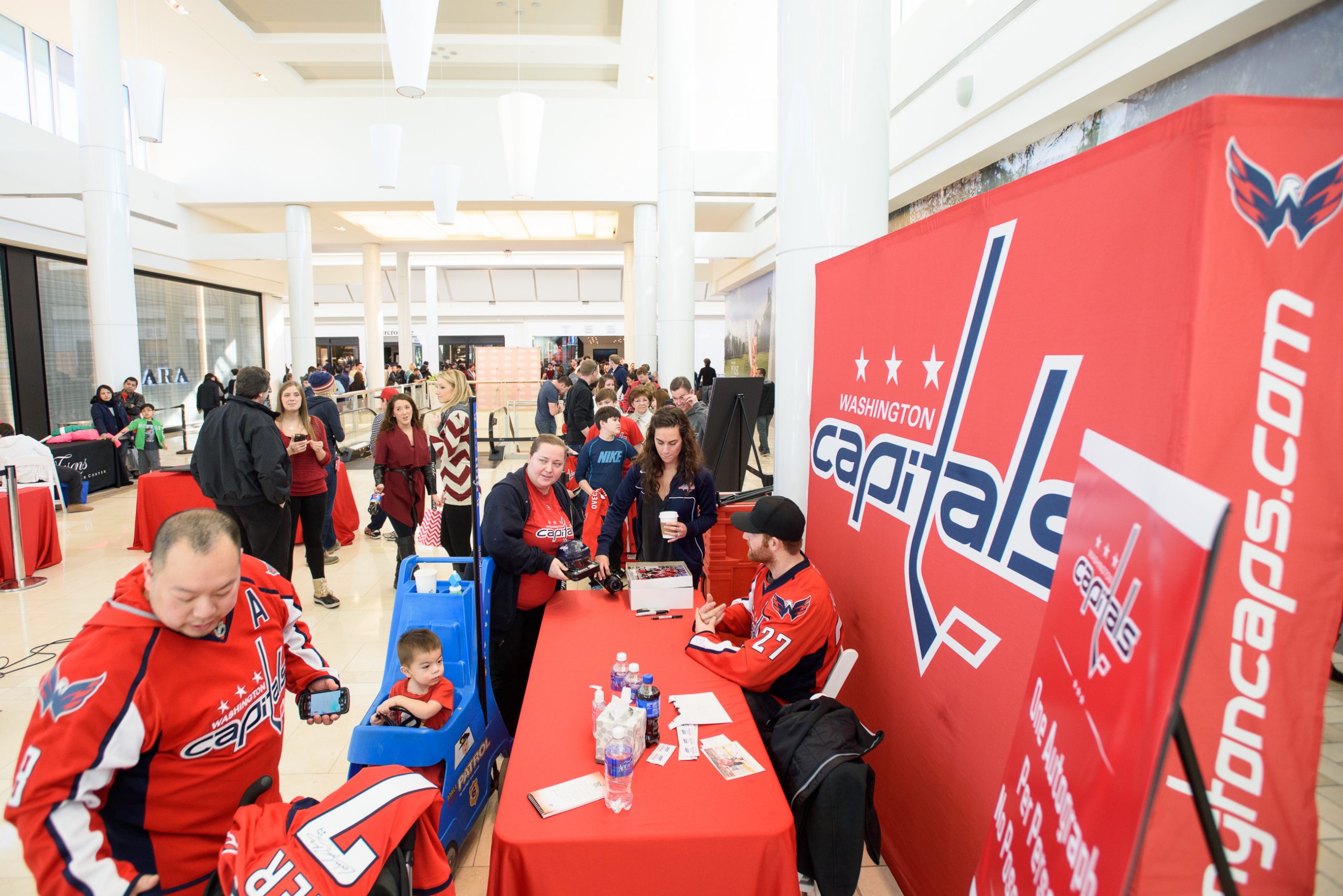 Karl greeted a lot of fans young and old. He signed autographs for a line of people that came prepared with memorabilia, shirts, pucks, for him to add his signature. While he was there, and they had the gear, he watched people take some shots at an inflatable goal setup. He gave tips to help some people make better shots through the back of the net. He was very patient and took a lot of time with those that came out to see him.
Karl Alzner skills challenge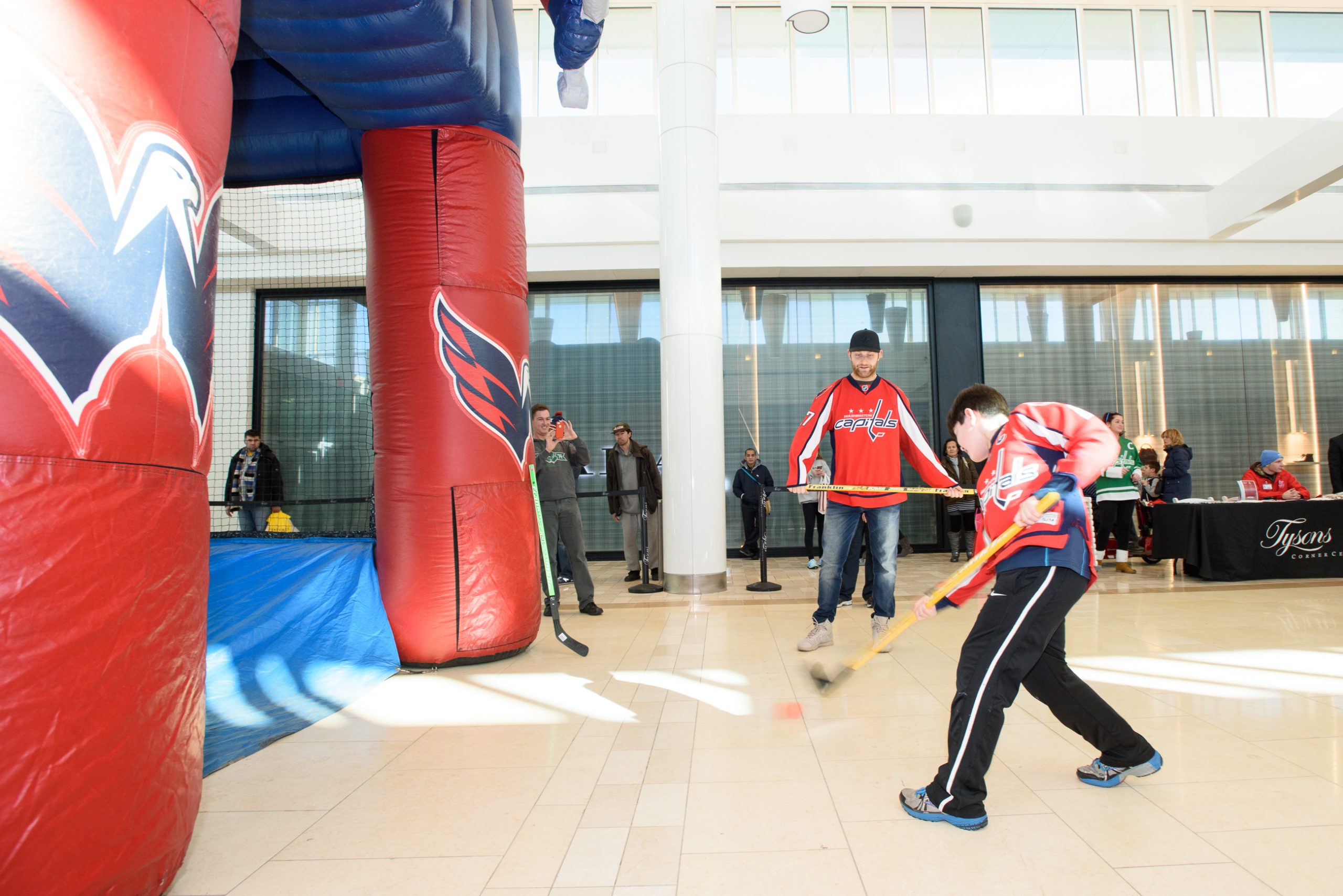 There were other notable people that were in attendance. Grant Paulsen from 106.7 the Fan radio station was there to emcee the event. Being a host of a daily sports radio show made him a perfect person to keep the crowd entertained. Slapshot, the Eagle mascot of the Capitals was also there! He even put on some skate to take a few turn around the ice rink out on the Plaza!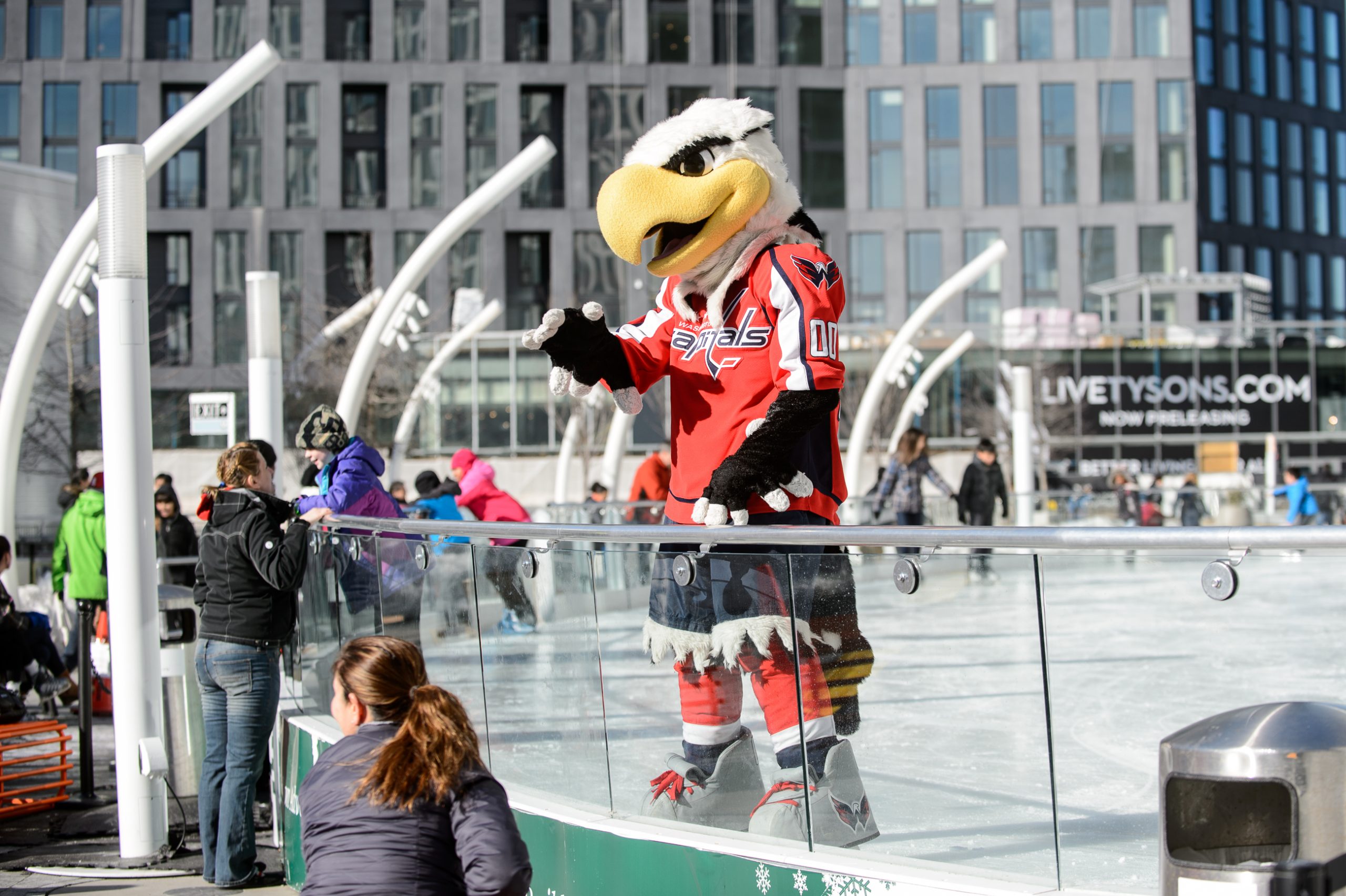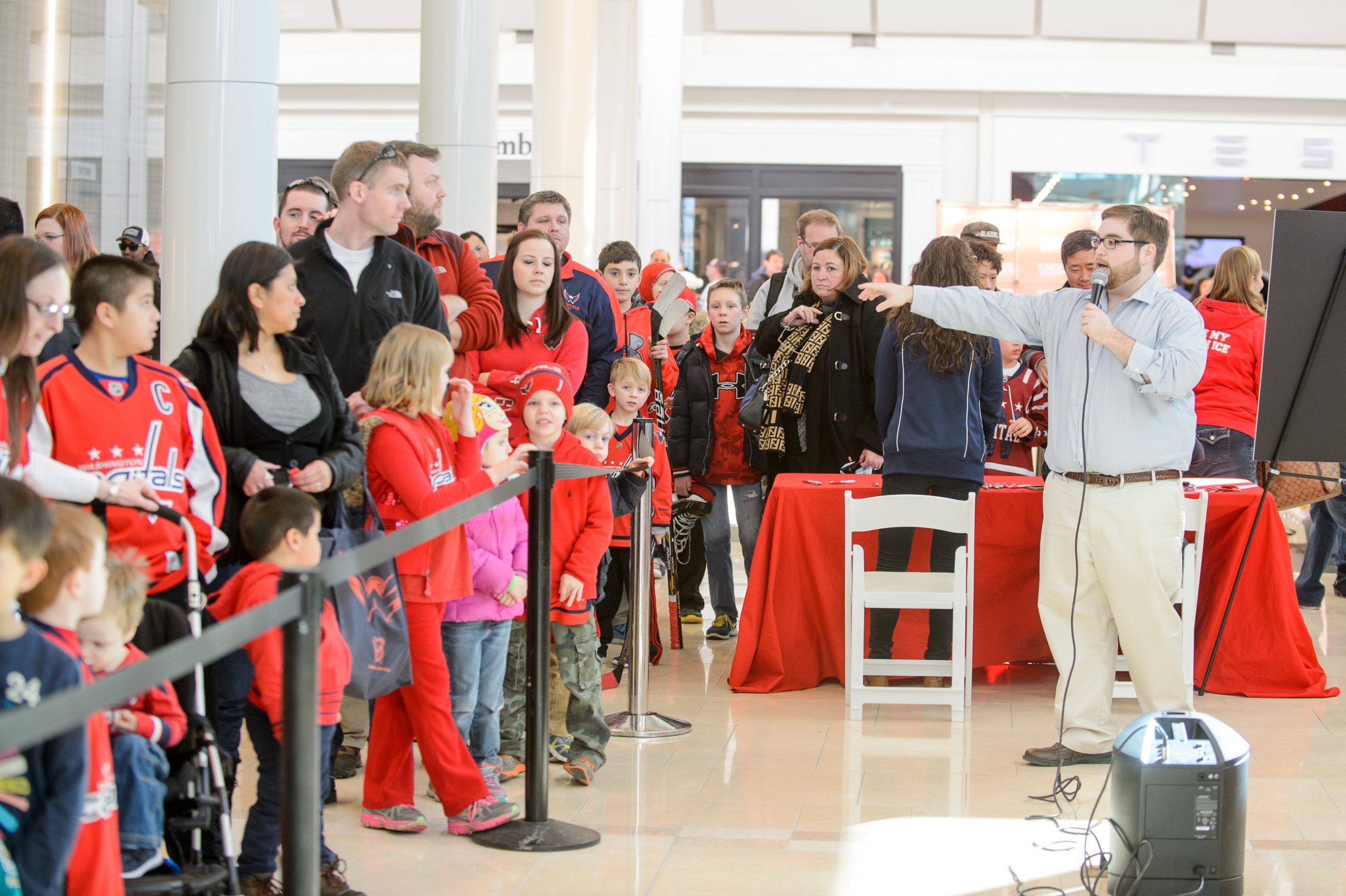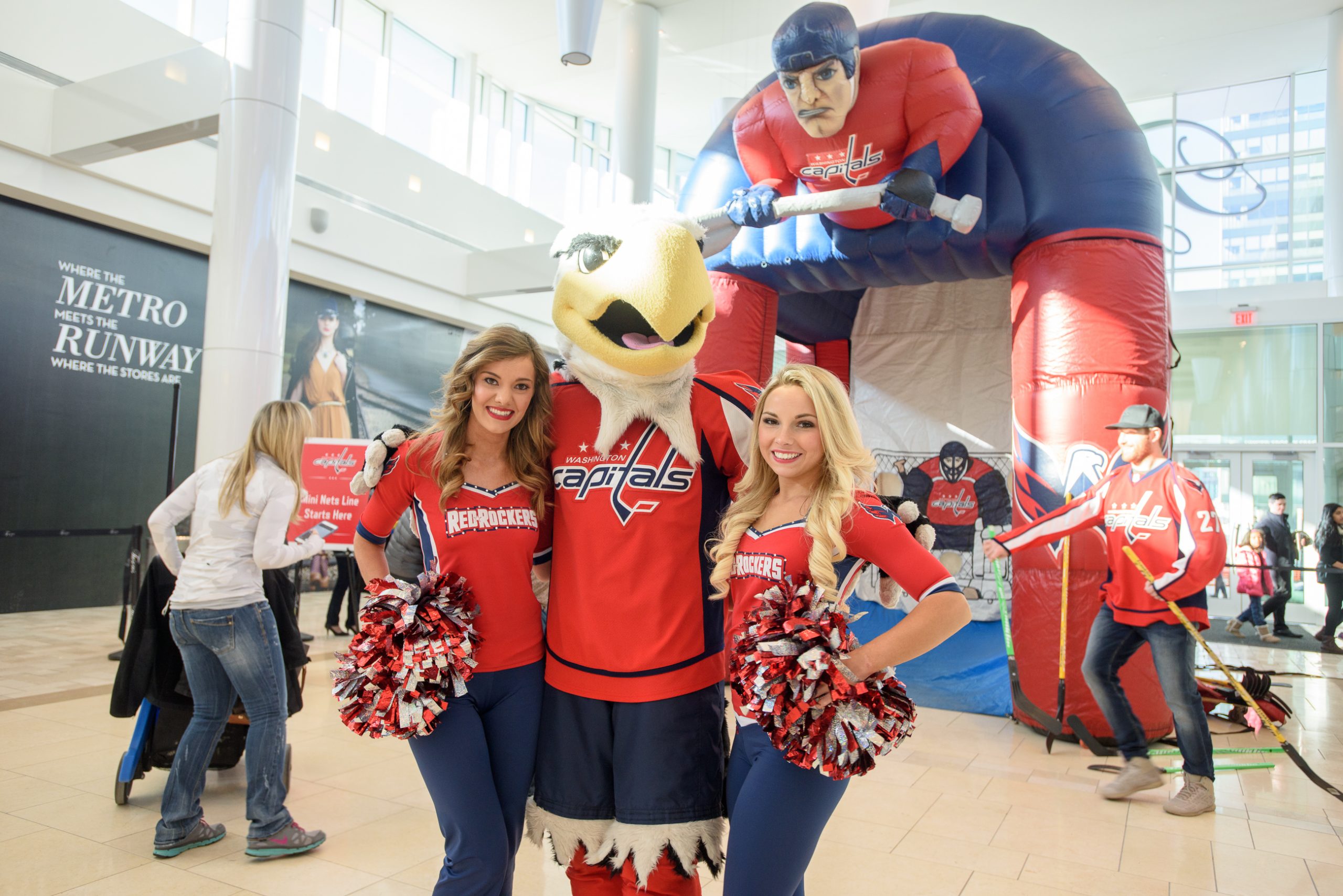 TimeLine Media – www.timelinedc.com
703-864-8208